POWER OF GIRLS from TOKYO

Girl's culture in Japan is a multi-faceted entity. Whether it's popular idol groups like AKB48 or artists aspiring to global notoriety like Kyary Pamyu Pamyu, in recent years it's the women who are leading the way for Japan, both on the world stage and the underground. In this age of Internet media and social webs, just about everyone is familiar with all the networking tools available online, and more and more girls in Japan are taking advantage of these tools, implementing them in their own unique and creative ways.
In [POWER OF GIRLS from TOKYO] asianbeat and MIG ("Made in Girl") producer, Taguchi Maki, will introduce you to the next generation of Tokyo girls setting the trends in Japan's girl culture.
Creators, designers, artists, DJs, fashion icons – these are the girls diversifying Japanese pop culture and expanding its global reach.
Artist Profile:Taguchi Maki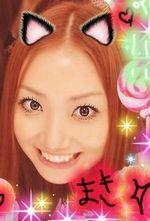 MIG (Made in Girl) project Producer and Director/Photographer/Editor
MIG HP:
http://madeingirl.jp
Graduated from Vantan Design Institute, majoring in Photography and Art Direction.
After graduating college she began working as a freelance photographer.
Her work has been used in advertising and CD jackets and she has also performed work for gravure idols.
A large body of her work is also taking portraits of girls.
She worked on the production and planning of "Compass TV" from 2005-2006.
In April 2009 she launched the free gravure magazine "GO-GAI," for which she was also producer and photographer.
In October 2009 Taguchi Maki created the "MIG project" – a project for the promotion of various aspects of fashion and girls culture. "MIG" was also launched as a free magazine. She was the producer of the limited time only exhibition/select shop, "Neo-Cos Exhibit," on display at Laforet Harajuku, PARCO in Fukuoka and at Daimaru department store in Shinsaibashi, Osaka. She produced and directed "Nico Girl Collection" co-jointly with Dwango Co. Ltd. She also worked as an editor on the September 2010 issue of Vogue Girl (Vogue Nippon), coordinating the section "Harajuku Street Map" for an overseas audience.
Her work has since branched into giving stage talks and lecturing at specialty colleges.