Nankin Senryou (南京千両)

Fukuoka soul food! This joint is famous as one of the originators of tonkatsu ramen!
Their light tonkotsu soup, and the curled noodles that accompany it, have a taste that is completely different to the tonkotsu ramen that we have all come to know. There's a chance that die-hard tonkotsu lovers might not be one hundred percent convinced, but still make sure to go along and sample the flavor of their pioneering dishes!
With only ramen, tonkotsu gohan (rice) and yude-tamago (boiled egg) to choose from, this menu is truly simplicity at it's finest. And definitely goes to prove that they have real faith in the quality and taste of their ramen!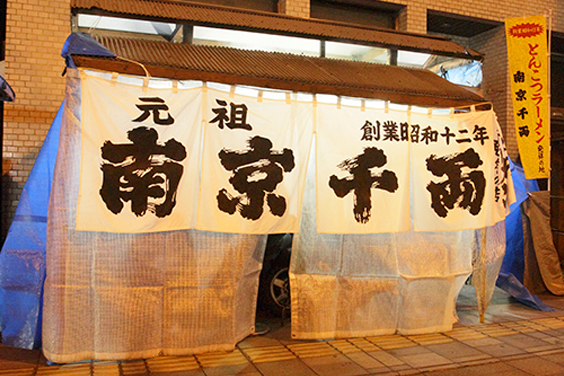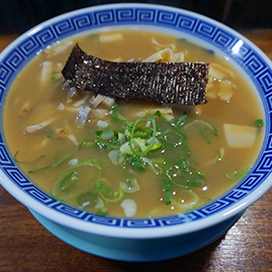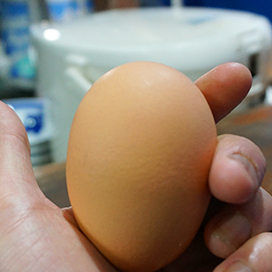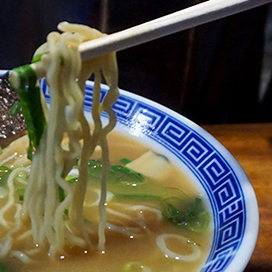 Menu
Ramen: 550 yen
Ramen Omori (large serving): 650 yen
Yude-tamago (boiled egg): 100 yen
Tonkotsu Gohan (rice): 250 yen
Nankin Senryou (南京千両)
Address: Kumamoto Family Bank mae, 36 Higashi-machi, Kurume-shi
Phone Number: 0942-22-6568
Opening Hours: 19:30-03:30
Closed: Sundays and when raining
※ All information correct as of March 2016