Date 3, "Let's Check-Out Cosplay Studio Booty!"
For this date we did a photo-shoot at "Cosplay Studio Booty!" The studio was inside a shopping complex, which I thought was a little unusual, but to my surprise, it was a really professional, fully kitted out studio! From the various sets depicting all kinds of locations, to the make-up room, all of the facilities were simply amazing! I could have spent all day in there! In this edition I'll be telling you a little bit more about how the studio works and its facilities. Also, please have take a look through the snaps from my cosplay fashion shoot!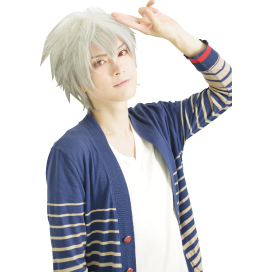 Click on the photograph below to see our romantic date with Xiao Xiao Bai!
Cosplay Studio Booty Fukuoka
Address:5th Floor North Tenjin, 4-3-20 Tenjin, Chuo-ku, Fukuoka-shi, Fukuoka-ken
Access:4 Minute walk from Tenjin Station, Fukuoka City Subway Kuko Line.
5 Minute walk from Nishitetsu Fukuoka (Tenjin) Station, Tenjin Omuta Line.
Telephone number:092-791-5810
Opening Hours:10:00 - 22:00
Holidays:Open all year round
Official Website (Japanese):
http://bootyjapan.jp/fukuoka/
Related Articles