The Kitakyushu Museum of Natural History & Human History(1/9)
Let's embark on our journey through history!
The "Kitakyushu Museum of Natural History & Human History" is split into 3 areas inside, the "Shizenshi Zone (Natural History Zone)," the "Rekishi Zone (History Zone)" and the "Kyotsu Zone (General Services)." The Natural History Zone has a range of items on display, including dinosaurs, as well as fossils and organisms that lived during ancient times. The History Zone features recreations of houses from both ancient and modern times, introduces visitors to Kitakyushu handicrafts and festivals, whilst also providing them with the chance to really experience history, from the earth's beginnings right through to the present day! The museum is so huge, other than the areas that I will be talking about, there's lots of other displays, special exhibitions and projects being carried out, so make sure you get yourself along to check-it-out!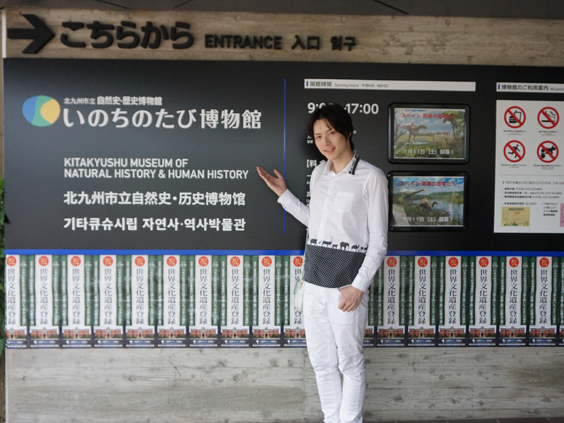 Click the image and it will automatically go to the next.