Haneushi (跳牛)(1/6)

If you're meat lover then this is somewhere you have to try! A well-known restaurant tucked away in Ropponmatsu!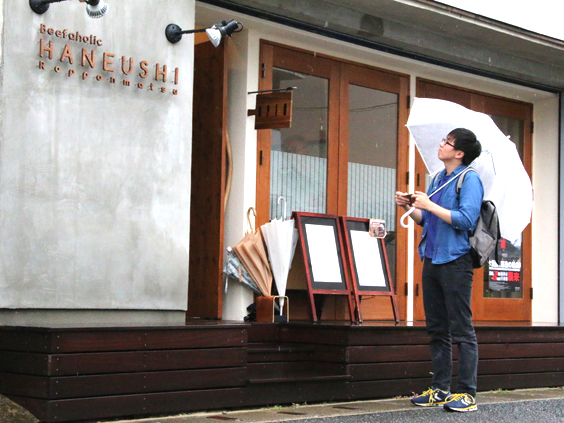 Haneushi is a stylish restaurant near Ohori Park. They serve food that is both rare for Korean people to see, such as gyutan (beef tongue), as well as food that is widely eaten in Korea, such as menchi-katsu (breaded and fried minced beef). This time I sampled a little bit from a few different dishes, including the gyutan-donburi (rice bowl topped with beef tongue), gyutan steak (beef tongue steak) and menchi-katsu.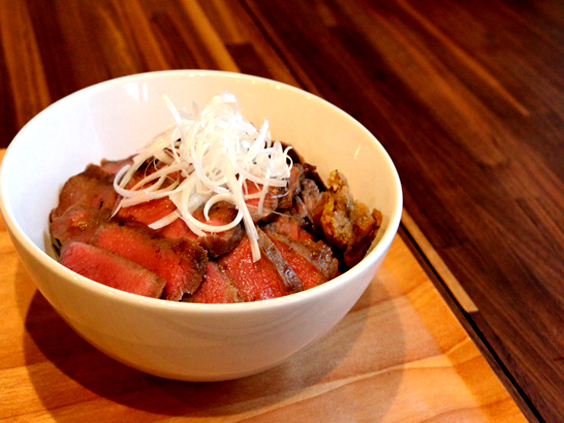 Gyutan-donburi
When I've visited Japan before I've had gyutan several times, but this was the first time I tried gyutan donburi. Of course, the flavor was delicious, but the amount of meat was also amazing. It completely covered all the rice! It was very filling! In Koreaa, some people might be a bit hesitant to eat beef tongue, but once you've tried it and experienced the combination of its unique texture and flavor, any meat lover is sure to find it absolutely delicious. The gyutan steak is much thicker than you would imagine, and is so tasty it's difficult to think of a word that does it justice.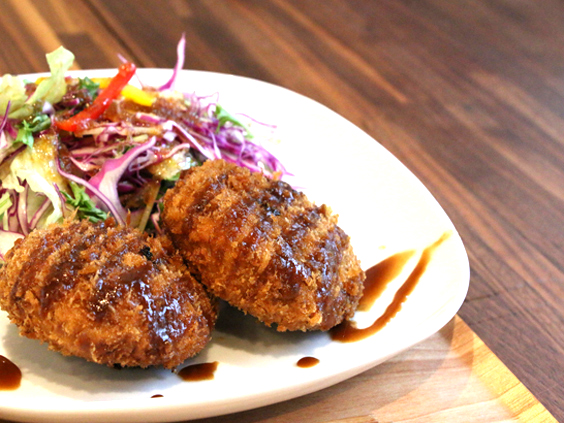 Menchi-katsu teishoku (set-menu)
Aside from the gyutan, they also have a superb dish known as "saikyo (strongest) menchi-katsu," which is at the core of what they have been offering since the days when they were a takeout only store. Whether in Korea, or Japan, menchi-katsu is something that I eat fairly regularly, but Haneushi's menchi-katsu is the best I've tried up until now. If you're around Ohori Park, it's definitely worth stopping by to try a dish for yourself!
Haneushi (跳牛) INFORMATION
Opening times:
Lunch: 11:00 - 15:30
Dinner: 17:30 - 22:30
Takeout: 10:00 - 22:00
* Please note: The lunch time and dinner time menus are different. For more information, please check their official website.
Closed: Tuesday
Official Website:
http://www.haneushi.com/other.html
Address:1-4-30, Ropponmatsu, Fukuoka-shi
TEL.: 090-1360-4151