"Matsuda Name Shishu-ten / Cotton Matsuda"(1/14)

Seeing these samurai-esque helmets alongside hats featuring all kinds of Japanese words… you can't help but let out an involuntary laugh!
"Matsuda Name Shishu-ten" is a shop located in the Kawabata Shotengai that is famous for selling hats that have unique pictures and funny Japanese slogans stitched on. But there's more... If there's any words or letters you want sewn on to a hat, you can place an order and get a hat made for yourself, or as a souvenir for a friend. The manager is an English speaker, so there's no need to worry if your Japanese isn't perfect. Other than hats, they also sell Yamakasa-related goods and merchandise, so this is sure to be an interesting place to visit for any people out there who are fans of the famous Yamakasa festival.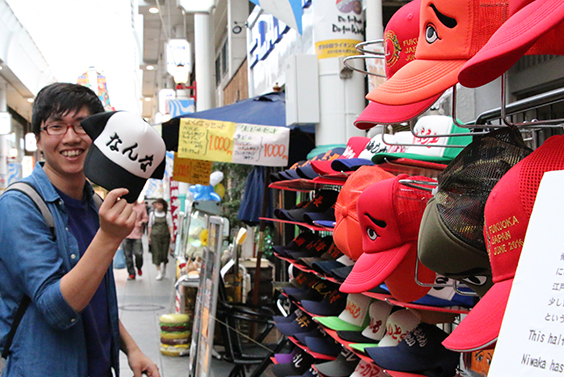 This helmet is based on something you might have seen a samurai wearing in olden times, so getting a photo wearing one makes for a nice memento! This is definitely a place you should tell your friends about if they are planning to visit Fukuoka!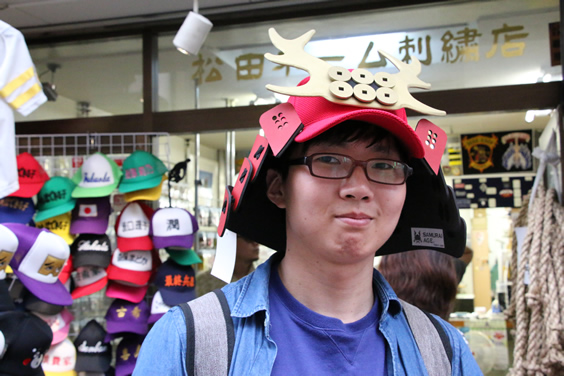 INFORMATION: Matsuda Name Shishu-ten / Cotton Matsuda