Manga boosts town's coffers. Lucky Star brings a ¥100 million to economy.
On weekends the Washnomiya Shrine in Washnomiya Machi Saitama Prefecture fills with men aged between 20-40.
Men also enjoying the boost!?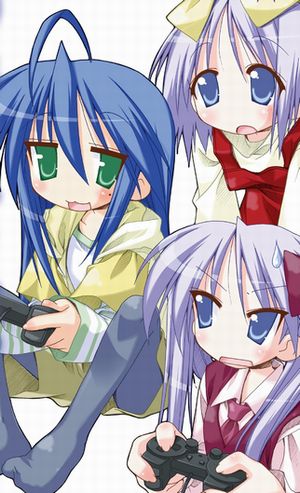 ... It's hard to believe! But Washinomiya Shrine, located an hour's train ride out of Tokyo is the location for the anime
Lucky Star
, and a Mecca for otaku.
Washinomiya Shrine has become popular as a place of pilgrimage for Lucky Star otaku.font>
。
Pilgrims dressed in their cosplay costumes, commemorative photos and parking areas filled with "itasha" cars covered in manga character stickers and paintings.
The moe phenomenon has brought an
economic flow-on of over 100 million yen.
。
Can Japanese manga save dying townships?
All eyes are on the this unique economic effect.
Many emas(絵馬) with illustrations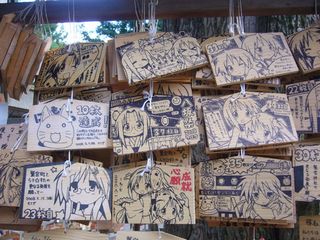 Ita-sha (Lit; painful-car)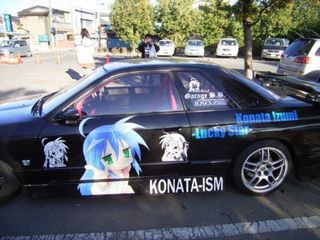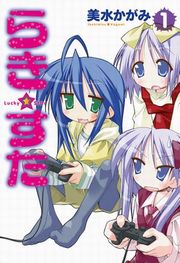 Lucky Star
Price 798 Yen (inc.tax)
Series sold over 3.5 million copies
Volume 1 to 6 on sale now
Series in magazines Gekkan Konputiku and Gekkan Compuesu
Story
Izumi Konata is a high school girl who loves manga and anime. She will do her utmost for anything or anyone she likes.
Her stories are full of incidents that face a typical high school girl and her friends.
Take a look and you will surely envy her.
(C)美水かがみ/角川書店
Related website