Fair history buffs go balmy over Sengoku Basara and their cool commanders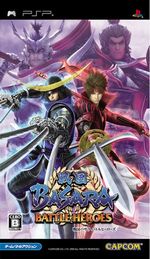 Japan is currently experiencing a leap in the popularity of civil war commanders, with this boom creating the word "rekijo" (meaning a female history buff who is interested in the civil war era and the army commanders of the time). The boom was sparked by the CAPCOM action heroes in the game SENGOKU BASARA , which went on sale in July 2005.
It is not like your conventional action game, with its realistic and stylish arrangement and attractive military commanders. It is gaining huge popularity among young women and beginners. The game has already
sold 1.4 million units
.
The title has not only seen the game series boom, but associated goods are also selling like hot cakes. One such product is the SENGOKU BASARA rice.
(C)CAPCOM CO., LTD. ALL RIGHTS RESERVED.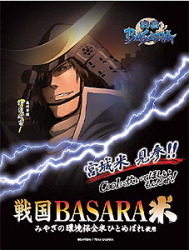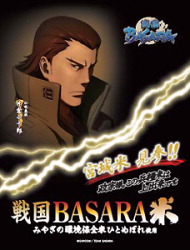 (c)CAPCOM/TEAM BASARA
Two of the characters in the TV animation
SENGOKU BASARA
, Date Masamune and Katakura Kojuro, both hail from Miyagi Prefecture. To celebrate this fact the Prefecture has designed a package for its local rice based on the characters from the anime.
In addition to the rice, Miyagi Prefecture and Naganuma Environmental Development Co. have collaborated to produce the "Date Masamune Beer – SENGOKU BASARA Memorial Label". After going on sale in March 2009 the beer's sales have increased an amazing fifteen fold.
Miyagi Prefecture has been active in
promoting industry through anime
, and in the future intends to release anime related sake and lacquer ware from the region.
In addition to a previous
article on manga and local business
this is another example of anime creating demand in the economy.
Date Masamune and Sanada Yukimura are especially popular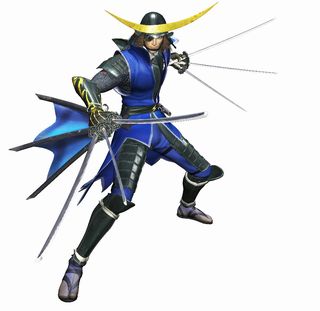 (C)CAPCOM CO., LTD. ALL RIGHTS RESERVED.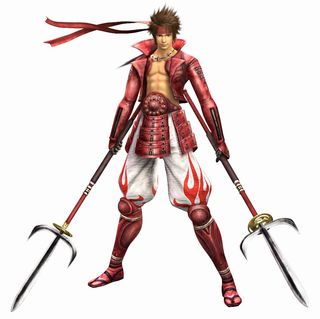 (C)CAPCOM CO., LTD. ALL RIGHTS RESERVED.