Moe sighted on Bangkok BTS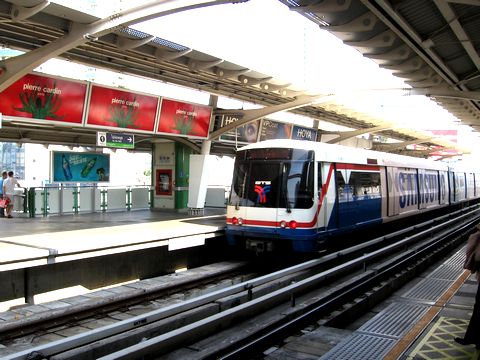 The Bangkok Skytrain is Thai's capital city elevated train system. It is operated by the Bangkok (Mass) Transit System (BTS).


The carriages were manufactured in a joint venture with Mercedes Benz of Germany, and the three carriage train is equipped with air conditioners, wide video screens – and designed in the white, red and blue of the Thai flag.
The elevated trains are quite prominent, and for this reason many are fully decked out with external billboards.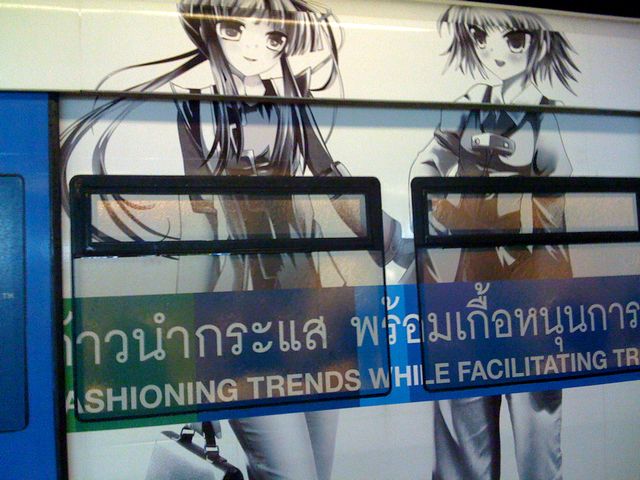 And one of these has become known as the Moe train.

The culture of Moe is gaining ground in Thailand.
In fact, the ad is for a local vocational school.

It is just like an anime character with big eyes, square jaw and slender body.

Pop culture is becoming part of Thai life as people go about their everyday life.
BTS Videos!!