SPECIAL INTERVIEW - Mo Monchanok -(2/2)

I decided to wear earthy color garments to match the vibe of the restaurant!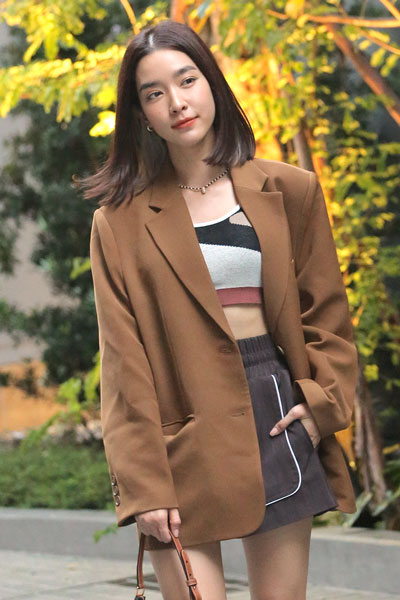 ab: Can you tell us a bit about what you are wearing? What kind of garments have you chosen today?
Mo
: I've been to "UMENOHANA" before, so I knew what the interior was like before this interview. That's why I decided to wear earthy color clothes. I wanted to pick an outfit that matched the vibe of the restaurant.
ab: What do you like about Japan? Is there anything that stands out?
Mo
: I like everything about Japan. I think Japanese people are so polite and courteous. And I love Japanese food... It's really delicious!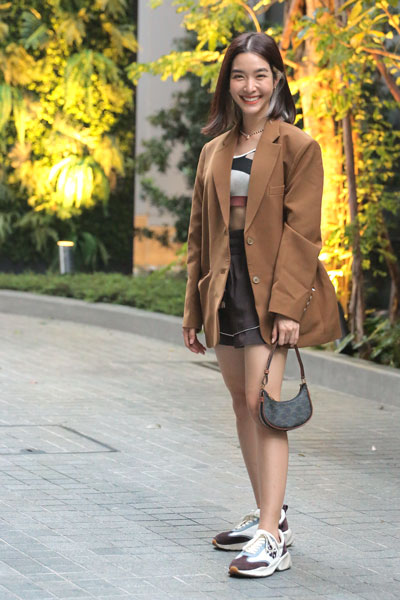 ab: How do you spend your days off? What kind of thing do you like to get up to when you are not working?
Mo
: I prefer going out rather than staying at home! I used to go to cafes or restaurants and watch movies when I was off from work, but I haven't been able to go to the cinema for the last couple of years because of the coronavirus.
ab: Finally, do you have a message for the asianbeat readers!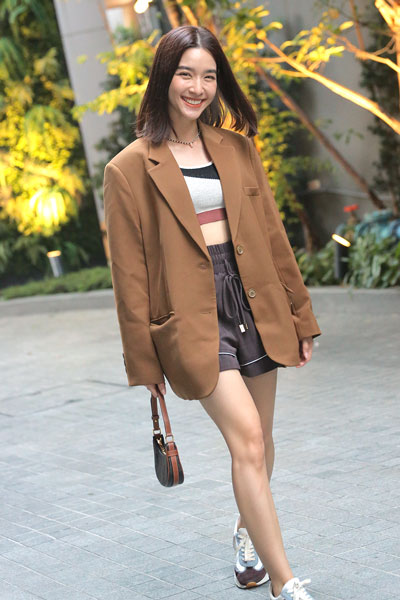 Mo
: A drama that I am appearing in will be broadcast in Thailand from May to June this year. If you get a chance, please watch it! I'll also be posting a video on YouTube titled "MOMON Happy Girl". Please check them both out!
Photoshoot Location
UMENOHANA Solaria Store / 梅の花 Solaria店
A Japanese restaurant originated in Fukuoka that serves Japanese Kaiseki (traditional multi-course meal) mainly with tofu and yuba. A place where you can enjoy the taste of Japan in a relaxed atmosphere, either just for lunch or celebrating special anniversaries.
- Address: 1 Soi Sukhumvit 14, Khlong Toei, Bangkok 10110, Thailand
- Official Website:
Here
!
* All information correct as of February 2022. There are occasions when the layout of the facility / food menu may differ from the content featured in this article.