[Report from Kobori in Bangkok] The "JAPAN EXPO THAILAND 2017," featuring appearances from the likes of PIKOTARO!
Welcoming around 400,000 visitors, the "JAPAN EXPO THAILAND 2017" was a huge success!
To mark 130 years of friendly relations between the two countries, one of the biggest festivals of Japanese culture in Asia, the "JAPAN EXPO THAILAND 2017" ran for three days, starting on 10th February 2017. Held in front of Central World, a huge commercial hub in Bangkok, according to the organizers the event welcomed around 400,000 guests!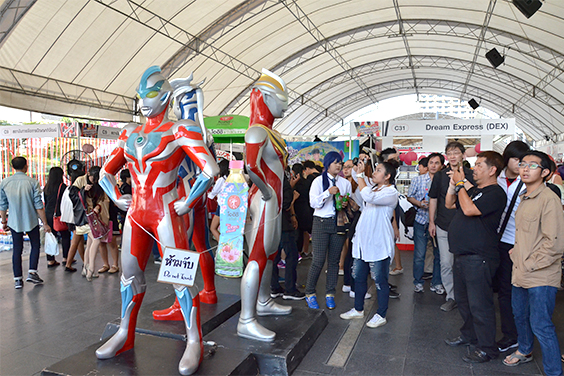 At 3pm on the 11th, the Chiba-native, singer-songwriter who hit the headlines and gained worldwide fame for his track Pen-Pineapple-Apple-Pen (PPAP), PIKOTARO took the stage creating a whirlwind of cheers and applause.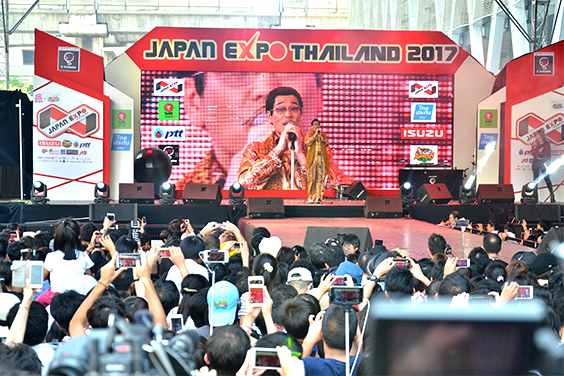 PIKOTARO wowing the crowds!
When PIKOTARO appeared, waves of people suddenly made their way over to see him perform. Even he seemed surprised to see so many faces as he introduced himself by saying, "Thank you so much for being here today! As my songs are pretty short, this set will be over before you know it. So let's try and start things on a high!" The crowd responded by cheering as loud as they could, as the atmosphere in the venue quickly hit dizzying heights! After PPAP, PIKOTARO treated fans to some of his other tracks, such as NEO SUNGLASSES and I LIKE OJ.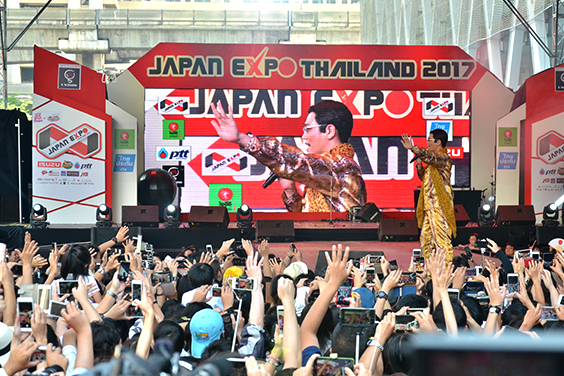 The venue was filled with local fans. And when PIKOTARO asked "are there any Thai fans here today?" there was a huge scream of "YES" from all directions and the crowd started to chant "PIKOTARO!" To finish of his set, he hit a Muay Thai pose, which sent everyone wild with excitement!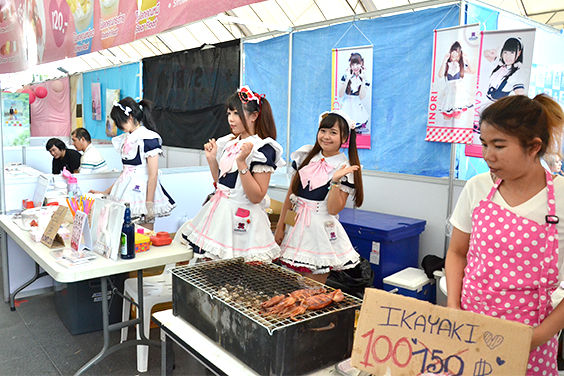 And on top of that, during the event there were appearances from members of the Japanese idol group AKB48 and wrestler Dump Matsumoto. There were also lots of Japanese food and drink stands for guests to enjoy, making it 3 days of non-stop fun for all concerned!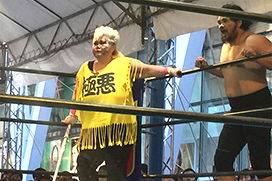 There was a guest appearance from Dump Matsumoto, a villain/heel in the wrestling world during the 1980s.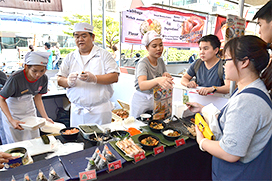 Here is one of the food stalls making popular Japanese food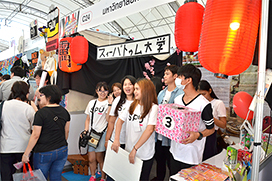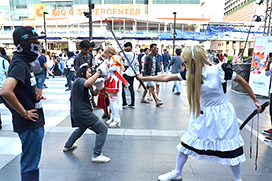 Overseas correspondent Kobori PROFILE

Former newspaper journalist who ventured alone to Bangkok, Thailand, in November 2011. Regularly employed by Tokyo Shimbun (Chunichi Shimbun Tokyo HQ) and TV Asahi in the local news department. Was in charge of Section 2 and 4 of the Metropolitan Police Press Club for a total of four years. Originally a police reporter but also covers a variety of fields, including politics, economy, society and culture. Currently writes for web magazine "anngle"
http://anngle.org/
– Asian news and info from a Thai perspective.