[ICON] T-ra Chantasawasdee - The Thai Fashion Designer with the Whole World's Attention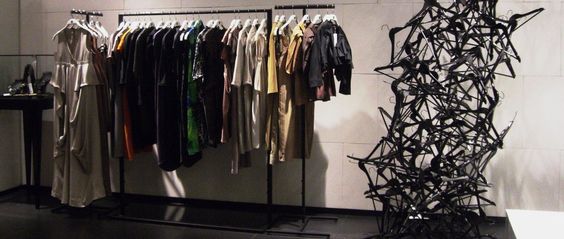 From Thailand to the World, real clothes brand "T-Ra"
T-ra Chantasawasdee (T-ra) is a Thai designer who has participated in a number of shows and won many awards throughout the world. We caught up with him in Bangkok.

T-ra will participate in the Fukuoka fashion event "The Fukuoka Collection", and two Thai models voted for by asianbeat website readers will wear his brand on the long catwalk.
asianbeat(ab):What inspired you to become a designer?
T-ra(T):I have been making clothes since second grade.
Ever since I was very young I used to draw pictures on the walls of my room, and as I drew ideas came into my head.
I lived next door to a tailor, so I would get him to sew clothes from patterns I made.

ab:Since you became a designer, what has been difficult for you?
T:Making it into a business. I am an artist, so I don't think much about whether I can make money or not. I'm just doing what I like doing. That's why business is so difficult. We are now in a recession so people will buy cheap stuff and the expensive items won't sell. Big business won't work, so we stay small and sell our products. We are also exporting to America and selling in New York.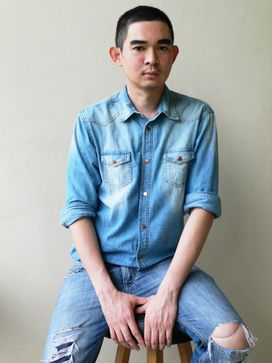 ab:I hear you are holding fashion shows in Asia and Europe. What's different about those places?
T:Japan is the fashion leader in Asia and is sensitive to trends. If you go to other Asian countries you will see they are 10 years behind Japan.

ab:Thailand is a very hot country, so I think there is not that much fashion variation is there?
T:Yes, Thailand is hot, and we have a word "tropical soul", I think our tank tops and inners designs are as good as any other.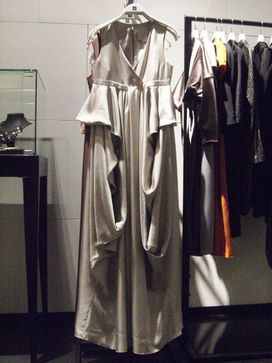 ■T-Ra's brand
●Price range 12,000 to 45,000 Thai baht (price varies for exports)
ab:Is there anything specific you want to show off at FACo?
T:As a representative of Thailand I want to do my best. Designers from other countries will be there and I'm looking forward to seeing their work.
I went to Osaka just the end of last year and the response was very good. They were all surprised to hear that a Thai designed the fashion on display.

ab:Is there anything special in Fukuoka that you want to do?
T:I have heard that Fukuoka is "the most livable city" so my expectations are high. I would like to see for myself why the reputation is so good.
I want to go to an onsen, and I want to eat sushi every day. I'm a big sushi lover!

ab:One of Fukuoka's famous delicacies is tonkotsu ramen, do you like ramen?
T:It's OK. In Osaka I had okonomiyaki with cheese and vegetables in it and it was delicious. Also, I'm not much of a drinker, but I like ume-shu (plum wine). I think it's delicious.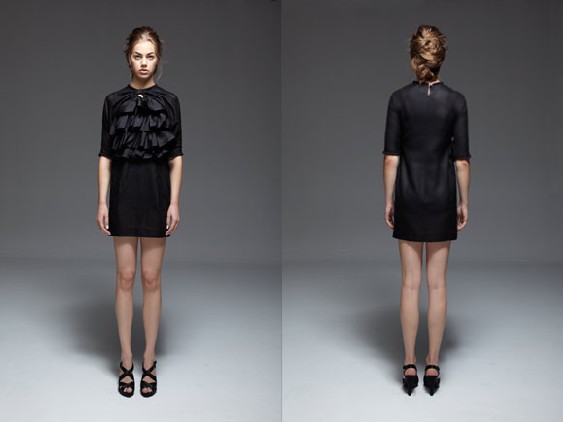 ab:Are you interested in Japanese pop culture like anime and manga?
T:No. (laugh) But when I was young I liked to watch "Doraemon" and "Urusei Yatsura" on TV. Cosplay is a little scary.
I like Japanese culture very much, though. Things like Kimono give me inspiration sometimes. And I love Japanese people! (laugh)

ab:What kind of music do you listen to?
T:I listen to western music. As for Japanese artists, I like Kitaro very much. He seems to give me good inspiration.

ab:Do you have a message for asianbeat readers?
T:I hope you all look forward to designs by a Thai designer!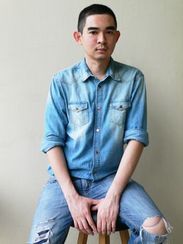 ■[Profile]
T-ra Chantasawasdee
Studied at Central Saint Martins College of Art and Design London,U.K. 1998-2000 and his work has won him many golden awards. T-ra is one of Thai's leading designers holding exhibitions throughout the world and succeeded in launching his brand RabbitHabbit in Europe and Asia. In 2007 officially launched the T-ra brand.
■T-Ra Official Homepage
http://www.t-rachantasawasdee.com/
SHOP Info.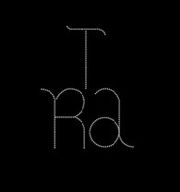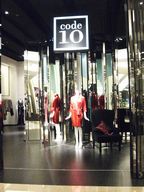 ■Code10
991 Siam Paragon Shopping Center
Rama1 Road Phathumwan Bangkok 10330
Tel:02-6109794 / 02-6108312
Fax:02-6108303
■Geo
912/3 Sukhumvit 55 Rd Klongton Nua
Wattana Bangkok 10110
Tel:02-3814324
Fax:02-3910912 ext 13