[ICON] Steve Aoki - The American Hero Who Carries the Name 'Aoki' Around the World(2/2)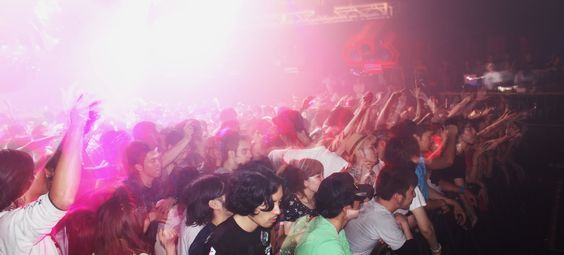 asianbeat:Steve, you are not only a Dj but also a fashion icon. Where does your inspiration for fashion come from?
Steve:I get my inspiration from everywhere. Everything inspires me and this is actually can make it difficult to categorize and sort through all the stuff I love thats going on in my head. I have a team to help me sort through all this stuff and decide on the next seasons fashion and designs.
So for example, I will be out touring somewhere in the world and I will see something that gives me some kind of inspiration. It could be a piece of furniture, or the shape of somebodys ear, or a cool T-Shirt, and so I take a picture of it and send it to my team and then later on we sort through it and figure out what we can use.
Just as Bruce Lee did, I think It is so important for people to express themselves as creatively as they can.
asianbeat:Steve, you are of American nationality but you have the last name 'Aoki'. Do you feel some kind of asian connection?

Steve:Of course. I mean, I'm American, but I'm 100% asian. I feel asian before I'm American. But the only problem is I don't speak Japanese. I feel like I'm handicapped. Like I'm in a race where everyone is running but I'm strapped into a wheelchair. I want to get up and run but I can't. When I come to Japan I meet so many people and they want to talk to me in Japanese but I can only answer in English. FUCK! I feel so handicapped not being able to communicate in Japanese.

asianbeat:Finally, could you give a message to young asian people?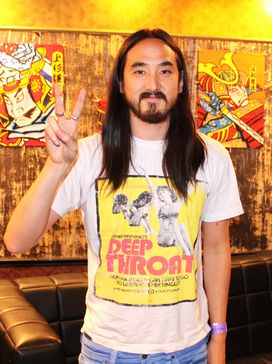 Steve:Well, my label DIM MAK was inspired and influenced very much by Bruce Lee who also was an Asian American. He was an asian icon loved by not only by asian people but by everyone. As an asian American I was brought up in similar circumstances so I am very inspired by the way he lived his life and really respect that.
In America there is not one person that dislikes Bruce Lee. Everybody loves him. So just as Bruce Lee did, I think its very important to express yourself and show your individuality. This can be quite difficult, but it is so important for young people to express themselves as creatively as they can.
(Coverage day:2010.5.8)
Interpreter:Mimi Shimada
Coverage place:ageHa
http://www.ageha.com/
[Annotation]
#1.WOMB is a world class night club located in Shibuya. It opened its doors in April of 2000.
#2.ageHa is Japan's largest club, located in Tokyo's Koto-ku and is home to the weekly event 'Studio Coast'. The main floor has a capacity of 2400 people, and also boasts a pool and tent area.
#3.Koji Tsubouchi who works for F.E.U inc, an international artist and event promotion and planning company.
[INFO]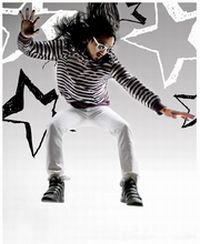 [PROFILE]
STEVE AOKI
DJ / PRODUCER
The man who's behind DIM MAK RECORDS has been credited with launching the careers of some of the most influential acts of the last decade including Bloc Party, The Kills, Klaxons, MSTRKRFT, The Bloody Beetroots, Mystery Jets, The Rakes, The Gossip and more. Since founding the label, he's stepped into the limelight himself as a DJ, artist and producer remixing the likes of Michael Jackson, The Killers, Robin Thicke, Lenny Kravitz, Weezer, Chester French, Tiga, All American Rejects, Drake, Chris Cornell & more.
More recently he's been seen collaborating with likeminded producers ranging from from Armand Van Helden, Laidback Luke, Afrojack, Boys Noize, The Faint, D.i.M., The Bloody Beetroots, & Junkie XL and can now be found readying his debut artist album which includes collaborations from the likes of Lil Jon, Rivers Cuomo, Sky Ferreira, Chiddy Bang, Travis Barker, Kele of Bloc Party, Kid Cudi, Blaqstarr and the mysterious [[[zuper blahq]]] who can be found on the lead single "I'M IN THE HOUSE".
Also involved in fashion, Aoki has developed lines for KR3W Apparel, Supra Footwear, headphones for WESC, headwear with NEFF, bags with Burton, & a brand new mens/women's range with his sister Devon.
Keep up to date with Steve Aoki by checking his tour dates and blog on www.steveaoki.com or check his Los Angeles partner in crimer The Cobrasnake's website, www.TheCobrasnake.com for snapshots!
■Web Site
STEVE AOKI 
http://steveaoki.dimmak.com/blog/
DIM MAK 
http://www.dimmak.com/
DIM MAK COLLECTION 
http://dimmakcollection.com/
Twitter 
http://twitter.com/steveaoki
MARK THE COBRASNAK 
http://www.thecobrasnake.com/