[ICON] Atelier Bravo - Fukuoka Artists Take on the World!(2/2)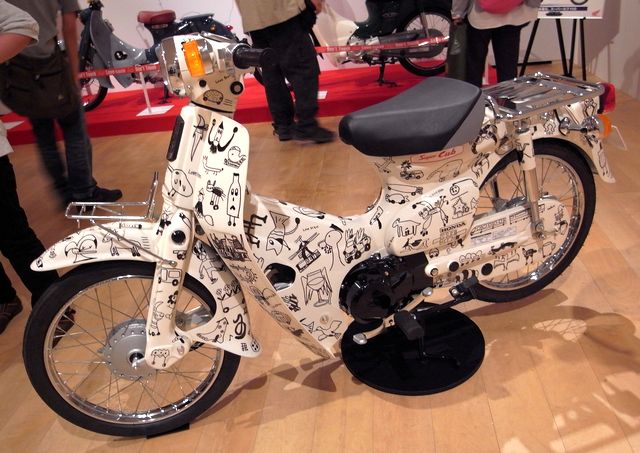 The whole 8 members of the group thought up their own original design for the bike which was displayed in a prominent position.

With a free mind their "wheels" has pictures of snails, elephants, even birds.
Like a magic ride – that's how you will feel on this Cub.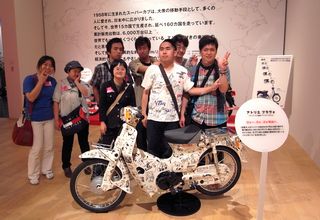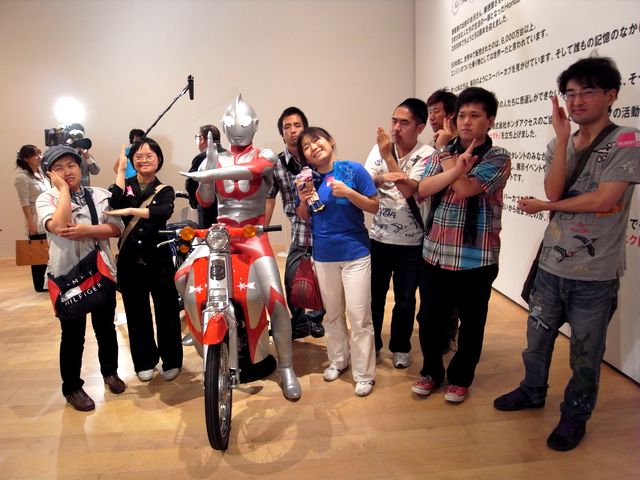 Snap shot with their hero Ultra Man.

I'm sure Atelier Bravo with make it to even higher places with their pop art.
From Fukuoka to the four corners of the world – we will be following their adventures.