[ICON]Yun*chi - The next-generation songstress bringing Japanese original culture with a soft touch(1/2)

With Harajuku aomojikei culture making headway throughout the world through the likes of Kyary Pamyu Pamyu and Masuda Sebastian of the brand 6% Doki Doki, Yun*chi is gaining attention as the next big thing.
Her debut album came to being through a collaboration with kz (livetune) – a successful charismatic character on Nico Nico Douga and the thrust behind expanding the VOCALOID boom, and Asada Yusuke – sound producer for CHARA. She also has been active in collaborating with Ishikawa Ryo of the highly influential oniikei brand VANQUISH and who has previously appeared in ICON. Though she only recently debuted, Yun*chi has already made waves throughout the Japanese domestic scene.
In this interview we ask her about her musical roots as well as prying a little deeper into her personal life. We find various types of new culture which has originated in Japan and get an insight into her charm which softly draws people in.
I have always loved singing, and ever since I was a child the whole house was my stage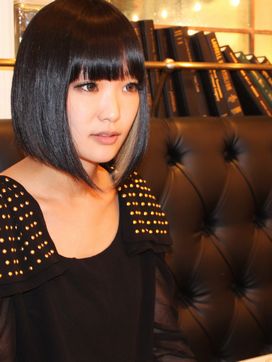 ――What got you into music?
Yun*chi:My parents always loved music and singing, so it was only natural that I did too. My bed, the stairway, the whole house was like a stage and I was like a solo performer. When I grew up three of my friends formed a group being involved in music activities such as DJing, rap, and making music, and I heard they needed a female vocalist and they asked me. They were my friends anyway and I loved singing so I thought I would give it a try.During the production it was the first time I had ever heard a recording of my own voice and I became conscious of it from then on. Slight nuances, breathing, voice projection, the slight pause, for the first time I found that by changing these little things you could convey your feelings in a very real way. I then became infatuated by the power and fascination of music. The unit soon broke up but without knowing anything about the music industry I knew I wanted to keep on making music.
――To date, what music has influenced you?

Yun*chi:Quite a wide variety – too many to mention (lol). Via my parents there were a lot of J-POP artists like Yazawa Eikichi, Matsuda Seiko, Nakamori Akina, Okamura Yasuyuki, Ozaki Yutaka, Tokunaga Hideaki etc.When I got into high school I started to listen to dance music, and after forming the unit I got to listen to many kinds. I like both singing and listening to music, so I would like to become the reason for people to listen, whether they like core music, pop lyrics and melody, whatever music they like. I like dance music, but I also like songs, with many Japanese lyrics, so you can understand my songs without looking at the lyrics and visualize the meaning of the song just by listening.
I used to hate my strange voice, but now it is my secret weapon
――Is there anything you are particular about when choosing lyrics??

Yun*chi:The nuance, the quality and feeling of my voice during the first recording is important. But I get tongue tied easily and have a high-pitched voice so I try to choose lyrics that are easy to understand and convey a message well.

――You're involved with detailed creative direction aren't you.

Yun*chi:Yes that's right. Of course sometimes others provide lyrics for some songs, but sometimes I change the words to convey my feelings and expression – it is a process of trial and error.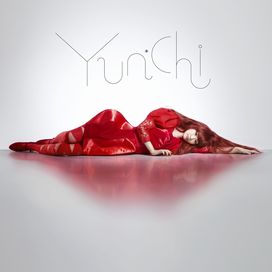 ●Latest Yun*chi release CD jacket
But having said that, the lyricists like kz from livetune, Asada Yusuke and AvecAvec were all my friends before I debuted, back when I was just your average girl next door. We have known each other for ages. When they are writing the lyrics and in pre-production they have me in mind, so their lyrics naturally reflect my feelings and world views.
――Your vocals have gained high acclaim, what do you think of your singing?
Yun*chi:I only started voice training after my debut was decided, and to tell the truth I have only had 5 or 6 lessons. In the past I didn't like my anime-like voice, but ever since I decided I wanted to be a vocalist I realize it is my secret weapon. Of course I like it now (lol)
Growing up with music being part of her life, what "pop-culture" has caught her attention ?