[INFORMATION] Call for entries - The 5th "Kitakyushu International Manga Competition"!
Calling for submissions of unique 4-panel manga from Japan and overseas!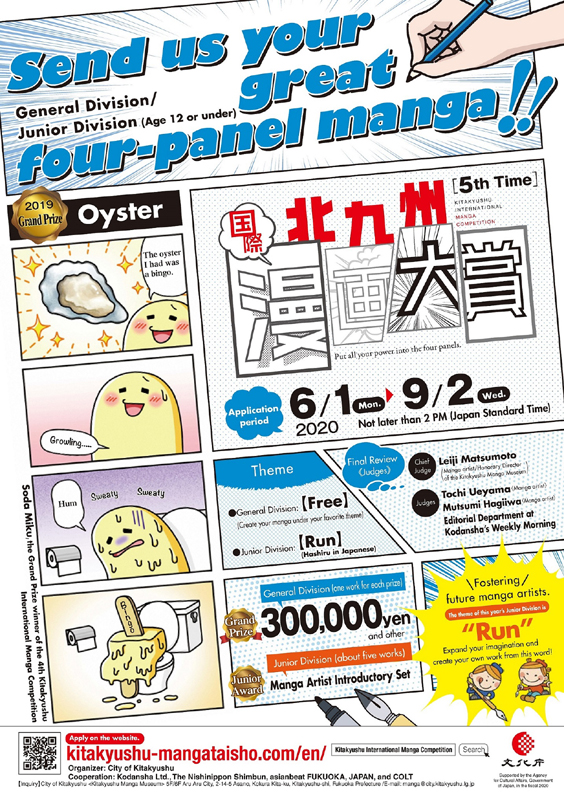 "Kitakyushu International Manga Competition" has attracted numerous excellent works from Japan and overseas. The 5th call for entries of 4-koma (4 panel) manga artwork has started on 1st June 2020 and the deadline is 14:00 (2pm / Japan Standard Time) on Wednesday 2nd September 2020. Both professionals and amateurs are qualified. For those who are interested in manga, how about giving yourself a chance to take the challenge?
The 5th Kitakyushu International Manga Competition Outline
[Division]
- General Division: Free (Create your manga under your favorite theme)
- Junior Division: "Run" (Expand your imagination and create your own work from this word!)
[Genre]
Four-panel manga
[Application period]
Monday 1st June 2020 - to 2:00 PM (Japan Standard Time) Wednesday 2nd September 2020
For further information on how to apply, click >> HERE!
[Inquiry]
Inquiry about the submission of your work: manga@kitakyushu-mangataisho.com
Other inquiries: manga@city.kitakyushu.lg.jp
[Organizer]
Kitakyushu Manga Museum
Address: 5F/6F Aru Aru City (2-14-5 Asano, Kokura Kita-ku, Kitakyushu-shi, Fukuoka-ken JAPAN)
A message from the Chief Judge

Leiji Matsumoto
(Manga artist/Honorary Director of the Kitakyushu Manga Museum)
The City of Kitakyushu has a history that produced many manga artists. The Kitakyushu Manga Museum opened in the City of Kitakyushu with the mission of transmitting the passion of current manga artists to future generations and inspiring young people to hold ambitions and follow them. We look forward to receiving great works from everyone who feels pleasure in creation and has passion.
Related Articles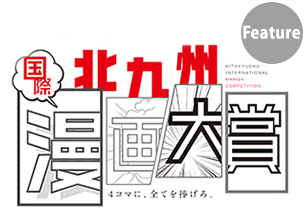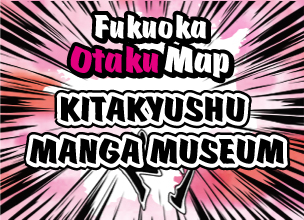 External Links