[JAPAN! JAPAN! JAPAN!] #95 Exploring the X and Y Axis of Western and Japanese Paintings! Wada Ayaka's (S/mileage) Guide to Paintings Goes on Sale!
"Manet has given me something that I will cherish for a lifetime."
S/mileage leader, Wada Ayaka, often speaks of her discovery of art just like this. This idol found herself spellbound by the "black" vision of Manet, and Rembrandt's "light and shade," and proceeded to become absorbed in the history of art thereafter.
I myself have worked on a number of art guides when I was in my 20s, working as an editor, so when I heard about Wada's ardor for paintings, it ignited the flames of the producer spirit in me.
I want to read a guide to paintings written by Wada Ayaka!
#75 This Will Make You Want to Pay a Visit to the Art Gallery! Wada Ayaka (S/mileage) Breathing New Life into Art Appreciation
And that's how I came to be the producer of Wada Ayaka's first art related book, "Otome no Kaiga Annai" ("A Maiden's Guide to Paintings"), which went on sale March 15th (published by PHP Shinsho). The book introduces twenty paintings depicting women and their respective artists, and Wada explains how to observe each work, giving her personal thoughts on the artists and the paintings themselves as well.
Manet "The Railway" / Velázquez "Las Meninas" / Degas "The Dance Class" / Cassatt "Little Girl in a Blue Armchair" / Botticelli "Primavera" / "Mafuchakushoku Kichijoten Zo" (Portrait of Kichijoten) / Le Brun "Marie- Antoinette à la Rose" / Fragonard "The Swing" / Rembrandt "The Night Watch" / Vermeer "A Lady Writing a Letter" / Ingres "The Source" / Klimt "The Kiss" / Ingres "The Four Arts" / Seurat "Sunday Afternoon on the Island of La Grande Jatte" / Monet "On the Boat" /
Renoir "Nude in the Sun" / Morisot "Two Sisters on a Couch" / Hishikawa Moronobu "Mikaeri Bijin Zu" ("Beauty Looking Back") / Kuroda Seiki "Kohan" ("Lakeside") / Kobayashi Kaichi "Nigo-gai no Onna" ("Woman of 2nd Avenue")

The works that Wada chose are rather quite diverse. At first glance they seem a bit random, but if you read the book you'll see how the X and Y-axis of Western and Japanese paintings and their respective art histories come to intersect.

"For me, I was happy that I was able to rediscover "Japan" through making this book. In a very broad sense, I think you can divide Western art history into pre and post impressionism, but one of the factors that greatly influenced the impressionist movement was Japanese ukiyo-e paintings. If you look closely at ukiyo-e works, you can see just how astute to details the Japanese people were and how uniquely they were able to express themselves. I wonder if Japan in the Edo period wasn't the most artistically advanced nation in the world at the time. These ukiyo-e paintings that so shocked the impressionists were being sold in Edo for the price of a plate of soba noodles after all. It made me think how great the very existence of Japan is."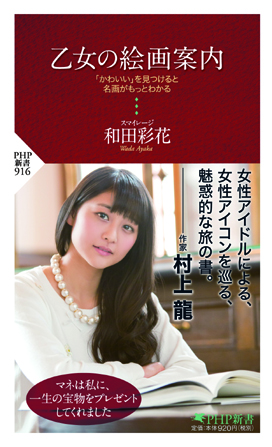 "Otome no Kaiga Annai" by Wada Ayaka (PHP Shincho), 920 Yen (excl. tax).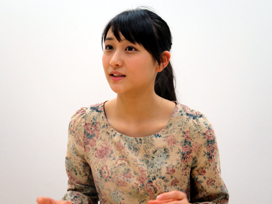 "I'm glad the first artist I encountered was Manet!" Wada speaks passionately about paintings.
As a boy I was raised on Western music and movies, so I always had a tendency to look down on Japanese culture. What about you, Wada?
"I was the same. When I first started getting into Western art, I thought that paintings were Western things. Now I think that Western art and Japanese art are equally important, and it's made me want to learn about art from other countries, too."
In her book, "Otome no Kaiga Annai," Wada reveals the points where Japanese and Western art merge. She says the commentary on "Lakeside" by Kuroda Seiki, an artist whose works are regarded as the starting point for Western-style paintings in Japan, was particularly difficult.
"Japanese people excelled at ukiyo-e-style two-dimensional paintings, so why then did they have to start producing works like the impressionists? I couldn't figure it out, so I just kept staring at the girl in the yukata standing by the lake shore in this picture, looking for answers."
For the answer that Wada is alluding to, be sure to have a read of "Otome no Kaiga Annai."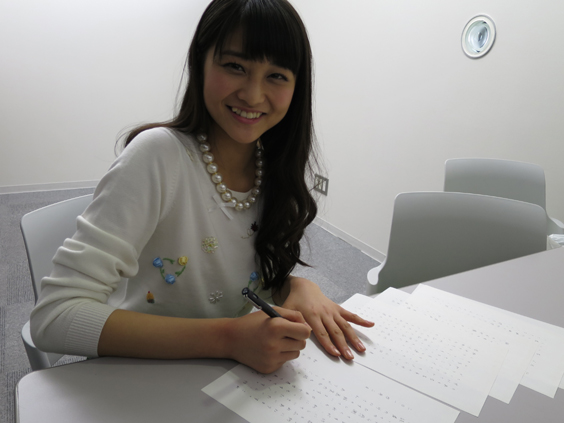 In the Afterword, you can find a hand-written message from Wada.
What does art and paintings mean to you now, Ayaka?
"Art and paintings are things that I need to get by in life. I can't even imagine what life would be like without them now. I think art is something that can lead people's hearts in the right direction. I want more people to make friends with paintings. It makes me incredibly happy when S/mileage fans write comments on my blog like "Ayacho, because of you I started getting into art," or when they tell me similar things in person when we have handshake sessions. I hope that more people take an interest in my activities with S/mileage through my work in the art side of things, too."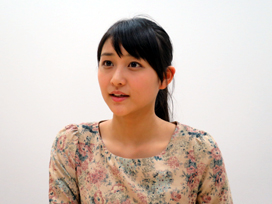 She's currently studying art at university.
After discovering paintings, have you noticed any change in the distance between you and the rest of the world?
"I used to think of the West as this far away, unreachable place, but through learning about paintings, I now feel it's a lot closer. I've never been overseas but I would love to visit the towns and places where the paintings were painted for myself. And I'm sure if I went to look at the paintings in the art galleries of those countries, I would feel something completely different to when I look at them in Japan."
I hope we get to work together on another art project one day. We talk about it every time we meet. She's part of the art world and the idol world, and I look forward to seeing how Wada Ayaka continues to grow and develop her two talents.

S/mileage National Tour – Now Underway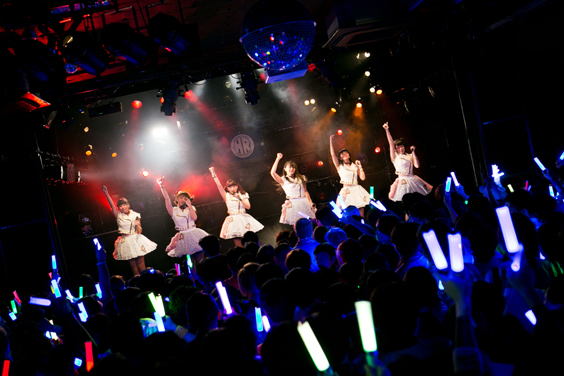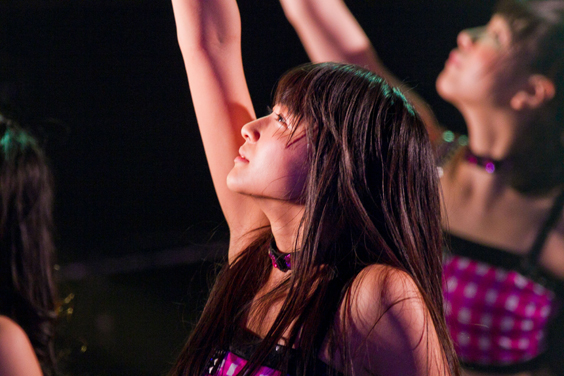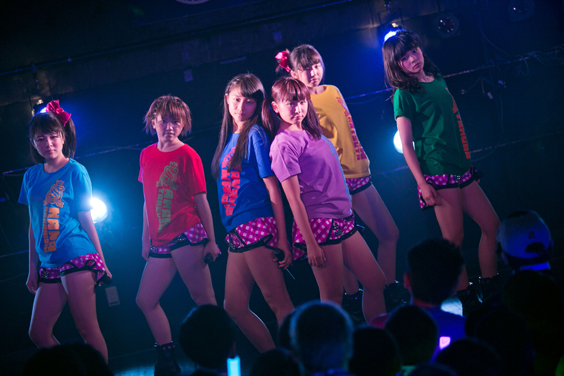 A new article every Wednesday!
Next time: Report on Taiwan's biggest dojin event, "Fancy Frontier."
J Pop Culture Observations
- Back Number

Columnist: Sakurai Takamasa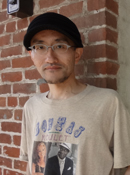 Contents Media Producer, author, journalist, managing director of Contents Street Inc. Chief Editor of iPhone magazine "Tokyo Kawaii Magazine" (ASCII Media Works), World Cosplay Summit Executive Advisor, Chief Researcher at Kodansha/Kodansha BC China Management Laboratory.
Cultural diplomat producing events in 103 cities in 24 countries. Books include "Galapagos-ka no susume"(Kodansha), "'Suteru' de shigoto wa umakuiku"(Diamond-sha), "Nihon wa anime de saiko suru
"(ASCII Shinsho), "Sekai no kawaii kakumei " (PHP Shinsho), and "Anime bunka gaiko "(Chikuma Shinsho). Writes regular columns in the weekly magazine "ASCII" and Yomiuri Shimbun.

●twitter http://twitter.com/sakuraitakamasa/