[JAPAN! JAPAN! JAPAN!] #97 Idols Want to do More Sightseeing, Too! Guiding a Group of Popular Idols Around Taiwan
Being an idol is no walk in the park. At home in Japan they're constantly busy, but when they also take part in activities overseas and they're given such tight schedules over such a short period of time, they're even busier still. While I give my full support to these girls who are giving their all and flying the flag for Japan, I also want to do what I can for them when they're given time-off at their destinations, even if just for a brief amount of time. If you walk the city and eat with the local people at a local eatery, you develop an even closer affinity with that country.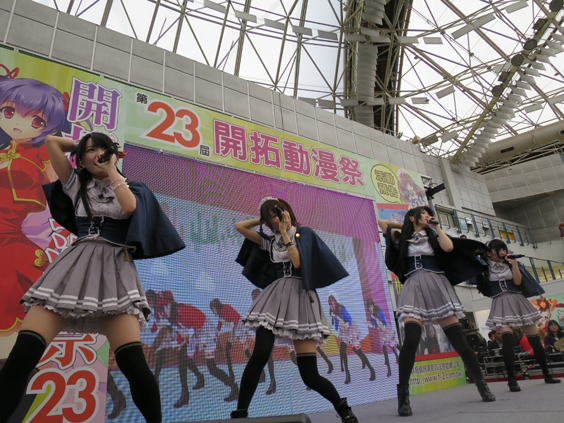 Afilia Saga 5 year anniversary tour. Their Japan tour starts April 12th.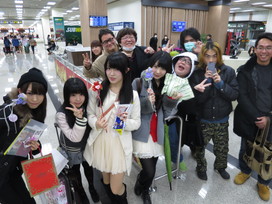 Fans came to greet them at Taipei and Matsuyama airports.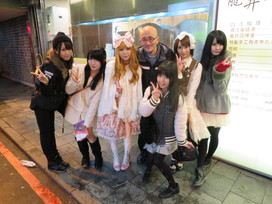 An unexpected encounter with a Taiwanese friend in Taipei.
Taiwan was a trip of many unexpected encounters.
The first of these encounters was at the airport, where I ran into the four select members of Afilia Saga who were chosen to appear as guests at Taiwan's biggest dojin event, "Fancy Frontier." We just happened to be on the same plane.
We parted ways saying "See you at the event" to each other, and as I made my way to the hotel in the city, we ran into each other again in the hotel lobby. We just happened to be staying in the same hotel. Our flights home were the same as well. On the final day, though, we had four to five ours to kill before we had to leave and I wanted these otaku girls, who simply love anime and video games, to see what otaku spots Taipei has to offer before they left. As we were on the same flight home anyway, I took it upon myself to guide them around the city, showing them how an otaku girl might spend a day-off in Taipei.
This week's article is a little different than usual. This is Japanese idols in their free time in Taipei.
Afilia Saga's Mini Concert at Fancy Frontier was a Huge Success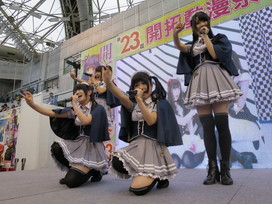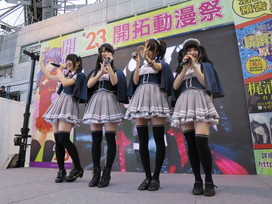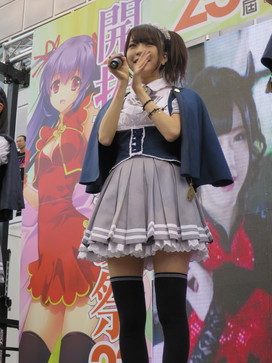 Louise.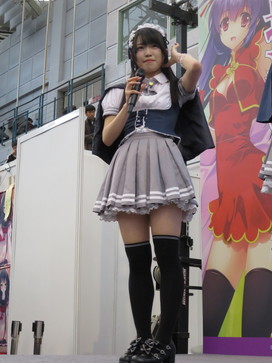 Ayami.
Kohime.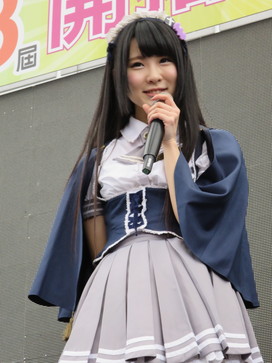 Raymee.
Communicating with the fans.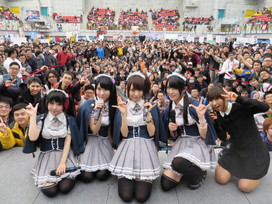 A group shot with the fans at the mini concert and fellow guest, marina (far right).