[JAPAN! JAPAN! JAPAN!] #100 Local Idol Concert, Local Landmarks and Local Food – A New Way to Sightsee in Japan
"asianbeat," the website that publishes these articles, is operated by Fukuoka prefecture. Fukuoka plays a major role as a gateway to all the countries throughout Asia and the world, and I think it's rather significant that Fukuoka prefecture is the one representing Japan, transmitting Japanese pop culture to the world.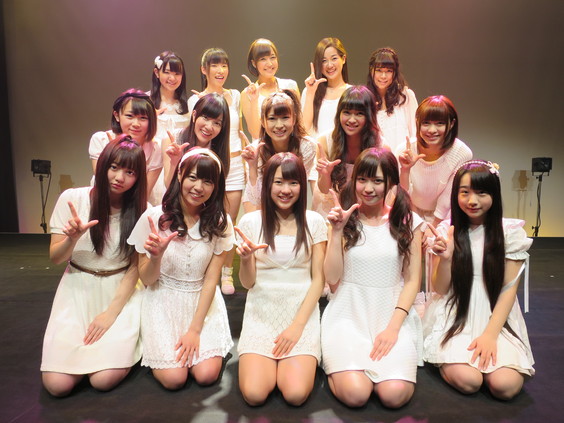 With this week's article "Japan! Japan! Japan!" reaches it's 100th edition. It was also through this website that I posted my first column series, "J Pop Culture Observations," and so in reaching this milestone, I thought I would return the favor and disseminate some info on Fukuoka. To give me a hand on this, I enlisted the help of an idol group that's drawing attention from all over Japan in a big way right now, LinQ. The popularity of these local idols has seen them rank-in at the top spot on Japan's music charts on a number of occasions and their main base of activities is none other than Fukuoka.

"It's a custom of the people in Fukuoka prefecture, right from a very young age, to visit Dazaifu with family or friends after New Year."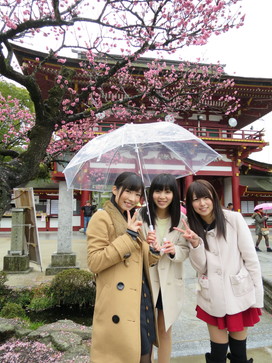 Our first stop was one of Fukuoka prefecture's historical landmarks, Dazaifu Tenmangu shrine. Just as one might expect of a gateway between Asia and Japan, groups of tourists from various Asian countries could be found inside the grounds.
"Once you arrive in Dazaifu, the first thing to do is eat umegae-mochi – the local specialty." The road leading up to the shrine at Dazaifu is lined with stalls selling these umegae-mochi (hot rice cakes filled with red bean paste). The three LinQ members who joined me on my travels to Dazaifu this time around were Yoshikawa Chiaki, Kishida Mayu, and Momosaki Mayu. Inside the shrine grounds, the plum blossoms were in full bloom. They were flowering beautifully.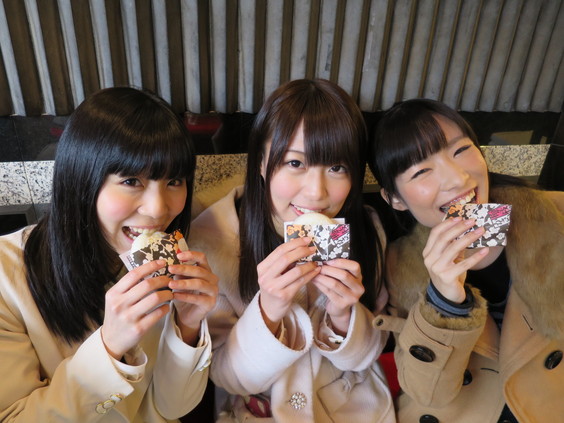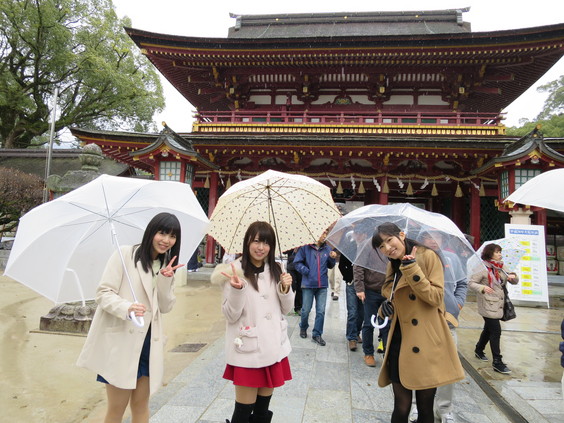 Dazaifu Tenmangu.