#34 Interview with Ai Takahashi Pt.1 – Becoming a Leader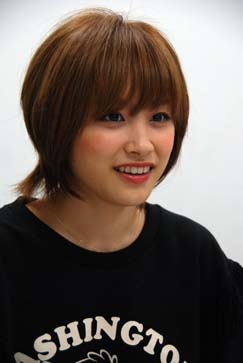 Ai Takahashi is also a big fan of "One Piece." More will be revealed in the coming installments.
Morning Musume, the Japanese idol group formerly lead by Ai Takahashi (up until Sept. 2011), first peaked my interest as a writer and journalist after I attended one of their concerts at Yokohama Arena in December 2010. I've seen countless performances at Yokohama Arena in the past, of both Japanese and international performers, but this concert was something else.

The world of Japanese idols is a realm I never considered myself to be a part of; however, the day after the concert, I found myself wondering when the next Morning Musume concert would be and so I made it my undertaking to see as many of their shows as possible while the then group leader, Ai Takahashi, was still in charge.
I ended up attending the Hello! Project concert at Oono (Kanagawa) in January, Morning Musume's Oomiya (Saitama), Oono, and Zama (Saitama) concerts of their Spring tour, the summer Hello! Project concert in Oono, and the first performance of Morning Musume's fall tour in Nagoya. You could also say it was a year-long send-off for Ai Takahashi as it was revealed she would be leaving this group she has been with the past 10 years at the end of the fall tour.

"I said everything I needed to say to the other members during the rehearsals. I just want to have fun and make some good memories."

These were the words of Ai Takahashi after the first Nagoya performance on the topic of her upcoming final concert at the Budokan. I just so happened to be attending ROMICS in Rome at the time, so unfortunately I was unable to attend. I did however take with me to Rome a video message from the Morning Musume members for all the participants at ROMICS. As I watched clips of their performances and their video message which I played during one of my talks, I thought about just what I should ask the recently graduated Ai upon my return to Japan. How do I get the rest of the world to understand what I saw and what I felt after spending a year following Ai around at her concerts…What should I ask her to relay these feelings to everyone and how do I even put that into words?
If I could just quote the amazing artist Ai Takahashi herself and get readers to grasp what's so great about Japan and Japanese idols, then as an interviewer I couldn't be happier.I want to relay to readers as much of what Ai told me as possible, so for the next three weeks my articles will be covering this interview. This is a must read for readers of this column as it touches on everything from what drives Ai Takahashi's live-performance abilities, to the Korean idol infiltration, to what's great about Japan.

Ai Takahashi has been performing with Morning Musume for 10 years and was leader of the group for more than 4 of those years. I asked her what her driving force is that has allowed to her to do battle on the frontlines for such a long time.

"Ten years really went by in a flash. I got to sing and dance and do so many things that I love doing – that's why I've been able to keep at it so long. Like performing in musicals, I found that after I joined Musume there were things I came to like which I may not have liked before. I got to perform with the Takarazuka Revue, a group which at one stage I longed to be a part of, and I was able to fulfil many other dreams as well. Not to mention the fact that I got the opportunity to be a part of Morning Musume too."

After learning more about the current Morning Musume I thought a lot about the girls in the group and its organizational structure and the roles of each of the members. I wonder just how much effort it takes to take charge of a group of performers, all with differing years of experience and service, and support them all up until the day of a performance. And what exactly is it that motivates each of these performers to keep doing what they do?

I asked Ai what it means to her to be able to do what she loves doing as a career.

"I like to go along to concerts and musicals, but I also learn from watching others perform and I can relate to them as well. Sure there are hard times and times when I've had to do things I didn't want to do, but for all that effort you put in the reward you get out of it at the end is far greater. Being able to turn your passion into your work is bliss."

As a creator it's extremely difficult to alternate you're on/off switch. Also, it's likely that there'll be more tough or bothersome tasks than fun ones. But if you're the kind of person who can find a way of enjoying all tasks involved then you're bound to be able to carve your own path in life as a creator.

"When I became leader of the group I thought that I couldn't just keep being the Ai Takahashi I had been up until then; I thought that I had to change something. There were a lot of people worried about me at the time and I didn't want to be the one holding everyone back. But it was the advice from Yuko Nakazawa (the first leader of Morning Musume) that helped put me on track though. She said, "Just do things how Ai Takahashi would do." I believe it's because of her that I've been able to come as far as I have."

Becoming Ai Takahashi. I can still vaguely recall the image of a very young Ai Takahashi when it was announced 10 years ago that she would become the newest addition to the Morning Musume outfit.

"Before I realized it I was no longer being instructed by someone but I was the one watching the group and making sure there was balance. I thought to myself, ah, so this is what it's like to lead. I learnt just how one's role can influence who you are."

Inherent talents and a stage to show them off. The convergence of these two elements can be a lot like the economy or starting a business. The current Japan was born on such a stage in fact. These days you often here about how rigid organizations are in Japan, so maybe it's time we started considering creating environments to foster the upbringing of more leaders.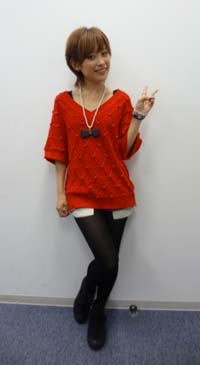 At the interview one week after her graduation concert.
"The fact that I had fellow 5th generation member, Gaki-san (Risa Niigaki), as a sub-leader was a big support for me. It never felt like I was carrying all the responsibility alone. And I also had 6th generationers (Sayumi Michishige and Reina Tanaka) by my side the whole time, so I really had a lot of support behind me."

Each of the girls in the group have their own talents and abilities and through the magic of live performance those abilities will continue to grow and blossom. Because of live performances Morning Musume are what they are today.

Out Every Wednesday!
Next time: The quintessence of Morning Musume's live performances. The Ai Takahashi interview continues.

Columnist: Sakurai Takamasa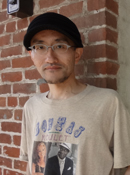 Contents Media Producer, author, journalist, managing director of Contents Street Inc. Chief Editor of iPhone magazine "Tokyo Kawaii Magazine" (ASCII Media Works), World Cosplay Summit Executive Advisor, Chief Researcher at Kodansha/Kodansha BC China Management Laboratory.
Cultural diplomat producing events in over 100 cities in 23 countries (as of July 1st, 2012). Books include "Galapagos-ka no susume" (Kodansha), "'Suteru' de shigoto wa umakuiku" (Diamond-sha), "Nihon wa anime de saiko suru
" (ASCII Shinsho), "Sekai no kawaii kakumei " (PHP Shinsho), and "Anime bunka gaiko " (Chikuma Shinsho). Writes regular columns in the weekly magazine "ASCII" and Yomiuri Shimbun.

●twitter http://twitter.com/sakuraitakamasa/