#33 Interview with Ani-song Industry Revolutionary and Lantis CEO, Shunji Inoue
This episode first begins in October 2008, in Barcelona.

It was during this year (2008) that I was invited to attend the "Salon Del Manga" and I have since become a regular guest of this event, attending consecutively the following three years. At this event I met with three particular girls: Haruhi, Mikuru, and Yuki – cosplayers of the "Haruhi Suzumiya" anime series.

I asked Haruhi, "Would you mind if I took a photo of you?"
To which she replied, "We can dance if you like."
"You mean, to Hare Hare Yukai!?"
"Yeah."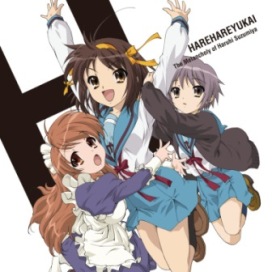 Ending theme song to "The Melancholy of Haruhi Suzumiya" - "Hare Hare Yukai."
The girls pulled out a portable music player with "Hare Hare Yukai" ready to go and performed the song just as the characters do in the anime.
I understand now that just about all Haruhi cosplayers are able to dance along to "Hare Hare Yukai," but at the time I had only just begun my role as a promoter or Japanese anime, so it came as somewhat of a shock to me back then.

Upon returning to Japan I showed the video I took of the girls to a member of the Foreign Services who is quite versed in the Spanish language.
"Is this really Spain?" He asked, quite surprised. "Spanish people generally have a tendency not to gather in a group and perform in unison like this. Just think about Flamenco. But I guess if that's the case then anime is having some sort of effect on the Spanish mentality, right?"

When I travel overseas I'm often asked to give interviews for various media.
"I'm sure you're aware that Japanese anime and manga is having a great influence on the young people in my country on how they view life and relationships. But are other Japanese people aware of this?"
This is something that I'm asked quite often.
Japanese anime began being broadcast all over the world in the 70s. Regular readers of this column will already be well aware that regular Japanese people are quite oblivious to the global impact of Japanese anime and its overwhelming power.

"It's like Haruhi is me."
The number of times I've heard girls say this is almost too many to count.
My profession is somewhat unique I suppose, but it often occurs to me that I'm probably the only Japanese to have witnessed so many different girls performing "Hare Hare Yukai" in so many different locations all over the world.
The record company responsible for the song, "Hare Hare Yukai," is Lantis Co. Ltd., established in 1999. There are four founding members of Lantis, including CEO and then anime music director, Shunji Inoue.

"We wanted to create theme songs for anime series. A record company the specialized in music for anime and games – that was the concept." Says CEO Shunji Inoue.

"From around the time when Kageyama-san was invited to Brazil, that's when I started to realize the popularity of ani-songs overseas."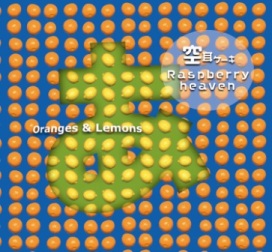 "Azumanga Daioh" opening theme song, Soramimi Cake" (performed by Oranges & Lemons).
A number of years before I started touring the globe, Hironobu Kageyama, a member of Lantis's pin-up group, JAM Project, was already a pioneer amongst Japanese artists, out there paving a way through the unknown (visiting foreign countries) and asserting his will to "perform wherever his fans call him." You could say that what I'm doing now is following in the foot steps of Kageyama-san.

"The quality and various genres of ani-songs have become much more diversified also."

Not just personally, but also as a bearer of cultural diplomacy, I'm looking forward to seeing what kind of song Lantis brings us next. I asked CEO Inoue to select three ani-songs that really represent the Lantis name.
"First would be the opening themes song for "Azumanga Daioh," "Soramimi Cake" by Oranges & Lemons. This was the first song that really got the Lantis name out there and our uniqueness recognized.

Next would be "Hare Hare Yukai." This song became a sort of social phenomenon as more and more fans upload videos of themselves dancing to the song on sites like YouTube.

And third would be "Motteke! Sailor Fuku" – the opening theme song to "Lucky☆Star" (Raki☆Suta). High school students have performed to this song on dance programs and it has really progressed beyond the field of anime."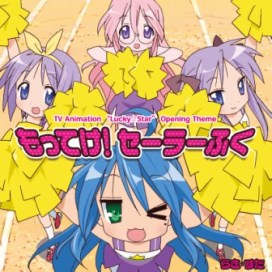 "Lucky☆Star" theme song, "Motteke! Sailor Fuku."
Lantis continues to churn out ani-song hits one after the other and has become a revolutionary in the industry, but CEO Shunji Inoue still had a dream of his own. He wanted to one day create a song for the "Gundam" series and that dream became a reality when their song "Kimi no naka no Eiyu" (sung by Minami Kuribayashi) was chosen as the ending theme song to the latest edition in the Gundam series, "Mobile Suit Gundam AGE."

They may have fulfilled another of their goals but don't think they'll simply stop at that. I think it's safe to say we can expect great things from Lantis in the years to come.

Out Every Wednesday!
Next time: Interview with Morning Musume graduate, Ai Takahashi. A compilation of episodes in a year of Morning Musume concerts lead by Ai Takahashi.

Columnist: Sakurai Takamasa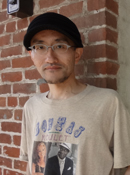 Contents Media Producer, author, journalist, managing director of Contents Street Inc. Chief Editor of iPhone magazine "Tokyo Kawaii Magazine" (ASCII Media Works), World Cosplay Summit Executive Advisor, Chief Researcher at Kodansha/Kodansha BC China Management Laboratory.
Cultural diplomat producing events in over 100 cities in 23 countries (as of July 1st, 2012). Books include "Galapagos-ka no susume" (Kodansha), "'Suteru' de shigoto wa umakuiku" (Diamond-sha), "Nihon wa anime de saiko suru
" (ASCII Shinsho), "Sekai no kawaii kakumei " (PHP Shinsho), and "Anime bunka gaiko " (Chikuma Shinsho). Writes regular columns in the weekly magazine "ASCII" and Yomiuri Shimbun.

●twitter http://twitter.com/sakuraitakamasa/