#43 From Russia to Japan with Love: Moscow's J FEST!
This year marked the third staging of Moscow's Japanese pop culture event, "J FEST," and this week I would like to express the importance of this, and such other, event(s) which are so crucial in fostering cultural and diplomatic relations with people overseas.

First and foremost, the biggest thing supporting this event in Moscow is the the Russian youth and their love for Japan.
I'm just sorry it took me until November 2009 when the very first J FEST was established to realize this fact. There were cheers and joyous calls from the crowd at the screening of "Evangelion: 2.0 You Can (Not) Advance," at the Harajuku fashion show, at my lecture, at the RADWIMPS live screening, and at the end they cried out to me "Make sure you come back again!" In this line of work, that kind of support is so encouraging for me.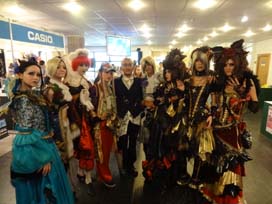 Me with a group of visual-k cosplayers.
J FEST is a reflection of all the hard work put in by a large number of diplomats and officials in an effort to answer the pleas of the Russian youth and it also demonstrates the significance of having a Japanese Consulate in Russia.

Putting together a modern Japanese culture event that encompasses aspects of anime, fashion, music and games, is by no means a stress free venture.
On the day of J FEST I'm basically just running around backstage and between stages the whole day, but when I see the consulate staff, transceivers in hand with stern expressions on their faces making sure everything is running smoothly, I feel a certain happiness well up inside me. I found myself wondering if the bureaucrats of Japan's much poorer beginnings were also running around the globe like this, in full confidence of Japan's future.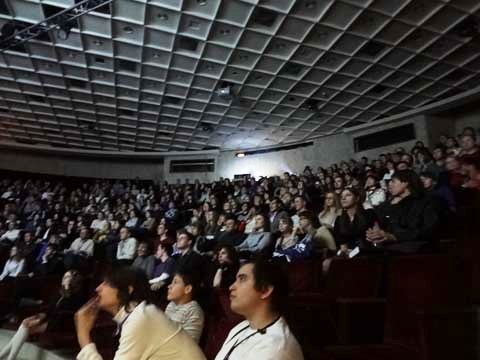 Screening of "Fullmetal Alchemist: The Sacred Star of Milos." People gasped and cheered whenever a favorite character entered the scene/battlefield.
The kawaii fashion lovers and cosplayers that adorned the J FEST event hall.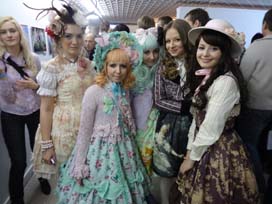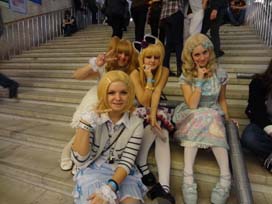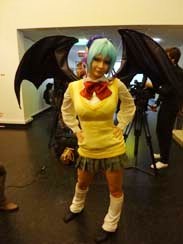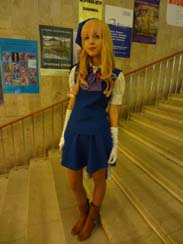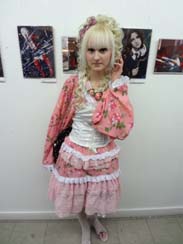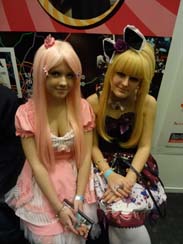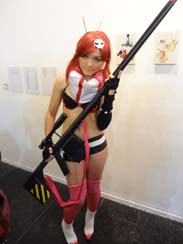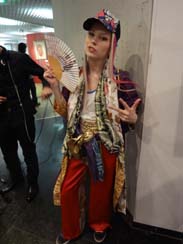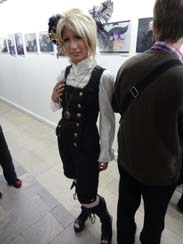 I think the most important thing for Japan right now is to act global, and you can certainly feel that the staff and officials at J FEST are striving to achieve just that, but the most unique aspect of J FEST is its founding on love and adoration for Japan.

The creation of Moscow's J FEST is a collaboration by both the relevant parties on the Japan side and the participants in Russia. Currently the are numerous Japanese culture events being held all over the world - events made by locals for locals. However, J FEST is different. In fact, I haven't seen any other event the same scale as J FEST that has been established through the efforts of both Japanese people and the local people at the event's given location. The level of interaction amongst people at J FEST was also impressive. I myself met a whole bunch of people at the event - many of which I would now consider dear friends. The interaction didn't just end once the event was over either; we keep in touch on Twitter and Facebook quite regularly.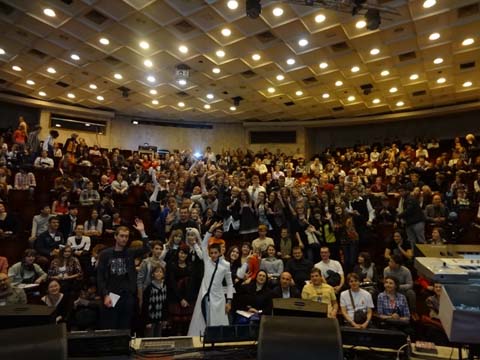 Where's Sakurai? After my talk I joined the audience for a photo. See if you can find me...
I always think to myself: What is it that I can do with these people? What can I do for Russia and Japan? What can I do for the world? And just thinking of these things I feel like there's still plenty of hope left for this world that's so full of tragedies.

This year's J FEST wasn't just about anime screenings and fashion shows, there were also live performances by artists such as KAN, May J., and Haruko Momoi, and they really set the event abuzz with excitement.

I wonder what's install for J FEST next year?...I'm looking forward to it already!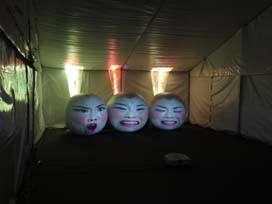 Displays by some of Japan's up-and-coming creators.
The crowd that gathered for the screening of "Hayate the Combat Butler" the movie.
National Cosplay Competetion in Russia. The standard of cosplayers in Russia was quite exceptional. Haruko Momoi and myself were on the judging panel.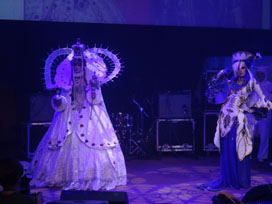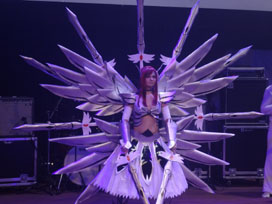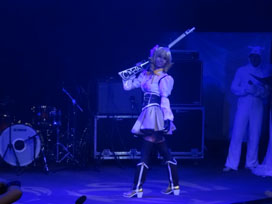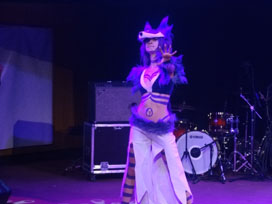 Out Every Wednesday!
Next time: China/Japan State Undertakings and Miss Japan's Impressions of China!

Columnist: Sakurai Takamasa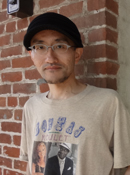 Contents Media Producer, author, journalist, managing director of Contents Street Inc. Chief Editor of iPhone magazine "Tokyo Kawaii Magazine" (ASCII Media Works), World Cosplay Summit Executive Advisor, Chief Researcher at Kodansha/Kodansha BC China Management Laboratory.
Cultural diplomat producing events in over 100 cities in 23 countries (as of July 1st, 2012). Books include "Galapagos-ka no susume" (Kodansha), "'Suteru' de shigoto wa umakuiku" (Diamond-sha), "Nihon wa anime de saiko suru
" (ASCII Shinsho), "Sekai no kawaii kakumei " (PHP Shinsho), and "Anime bunka gaiko " (Chikuma Shinsho). Writes regular columns in the weekly magazine "ASCII" and Yomiuri Shimbun.

●twitter http://twitter.com/sakuraitakamasa/