asianbeat FUKUOKA Matsuri 2022 in Hanoi Vietnam, Event report!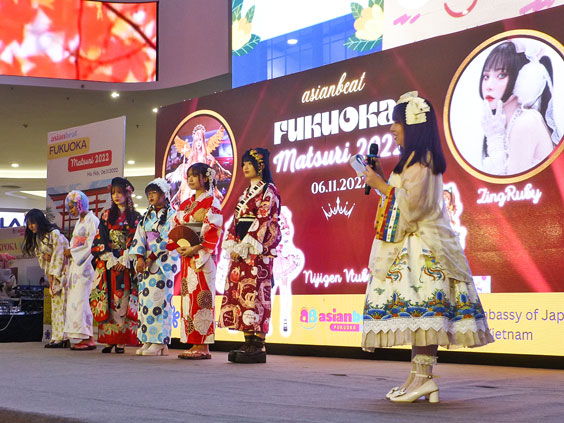 The event returned after a three year hiatus! Thanks so much to everyone who visited!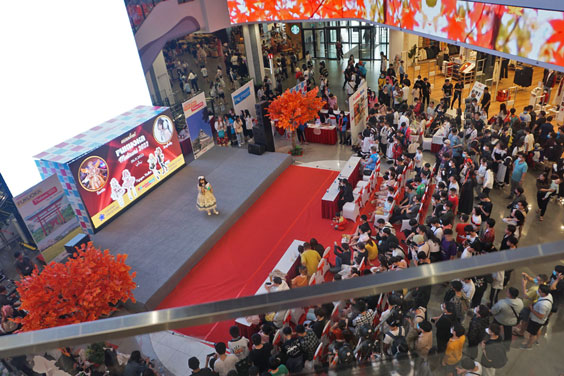 The asianbeat FUKUOKA Matsuri 2022 took place at the AEON MALL Ha Dong commercial facility in Hanoi, Vietnam. The event was held on Sunday 6th November 2022 in order to promote Fukuoka Prefecture and Japanese culture. The aim was to provide visitors with a chance to experience the charming appeal of the local area. Unfortunately, the COVID-19 pandemic meant that the event could not take place for a couple of years. The 2022 festival was the first time that the gathering had been staged for three years. Despite the hiatus it still proved a great success with visitors!

An awesome line up of guests appeared on stage during the day. The schedule included a Fukuoka-themed quiz, a cosplay contest, and a yukata competition. The popular Vietnamese VTuber "NijiGen Project" also made a special appearance. The audience were treated to a performance full of smiles and great music. There was a real sense of excitement and energy inside the venue!

A number of booths and stalls were set up inside the mall. These allowed visitors to sample famous Fukuoka confectionery, discover the wonderful world of Okawa Kumiko woodwork, learn how to do some Japanese calligraphy, and try their hand at origami. Members of the public took the opportunity to have a go at writing down their names and well known phrases from anime in Japanese. The chance to taste some delicious Fukuoka treats also went down well with those in attendance. Visitors were able to connect to Japanese culture and experience the appeal of Fukuoka through all their senses! We have some more information about the event and photos from the venue for you to check out below!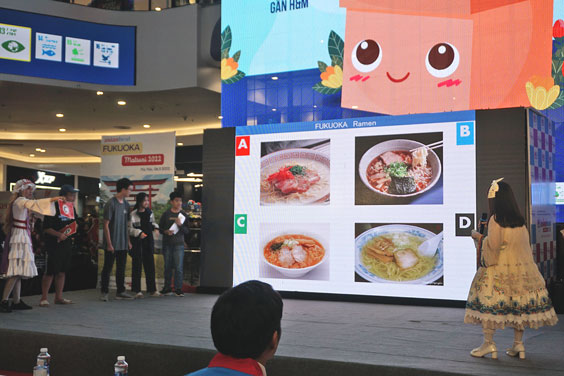 ▲ Visitors were asked to go up on stage to take part in the Fukuoka-themed quiz! For one of the questions participants were asked to identify Fukuoka's much loved tonkotsu ramen from a choice of four images!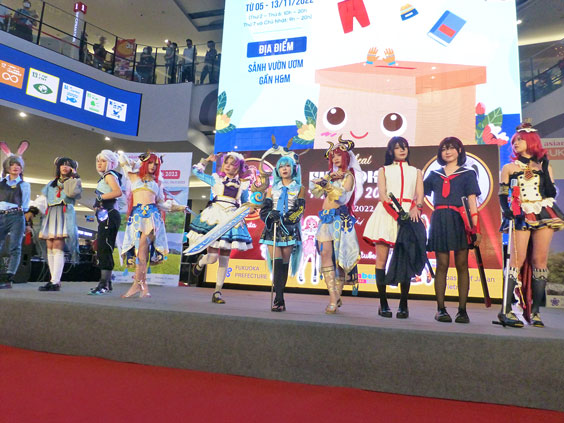 ▲ Heres a snap from the cosplay contest!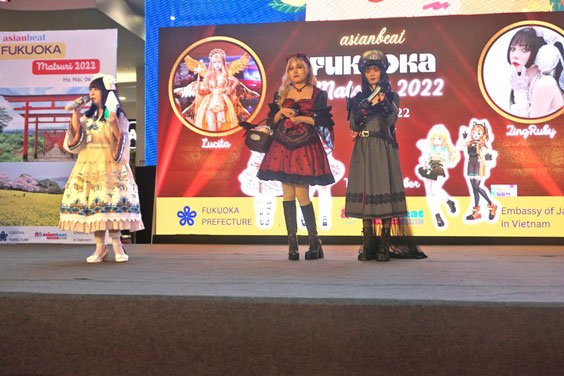 ▲ Popular Vietnamese cosplayers LUCITA (left) and Zing Ruby (right) served as judges for the cosplay contest.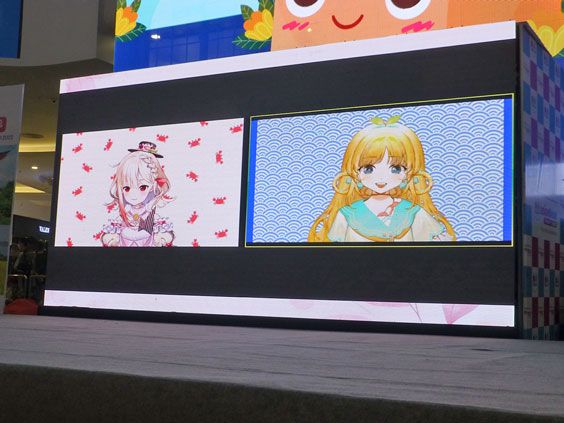 ▲ Vtubers are super popular in Vietnam right now! The local Vtuber NijiGen Project gave a spectacular performance during the festival!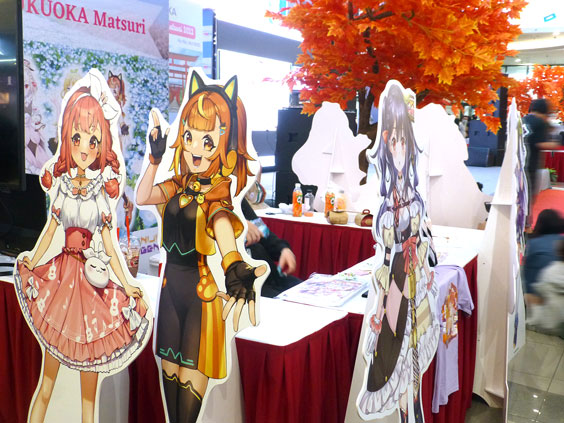 ▲ VTuber booth!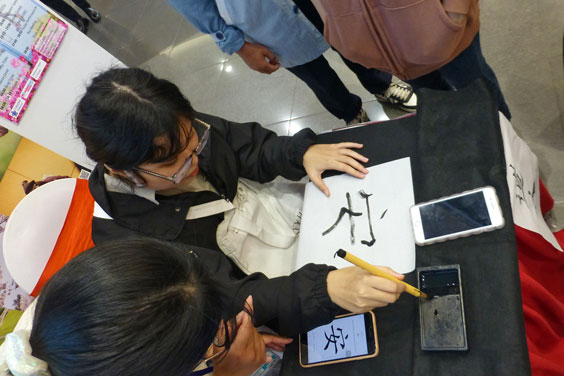 ▲ The calligraphy workshop proved a hit with the public!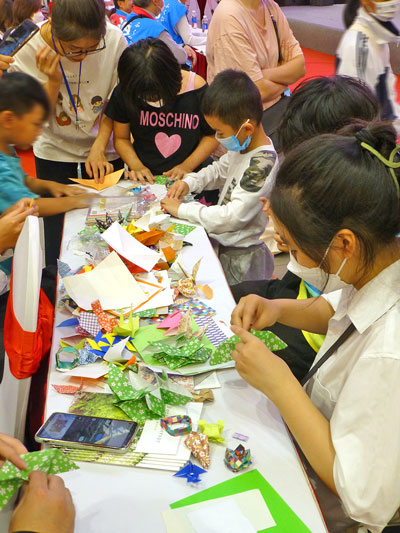 ▲ Here is where visitors could try their hand at origami.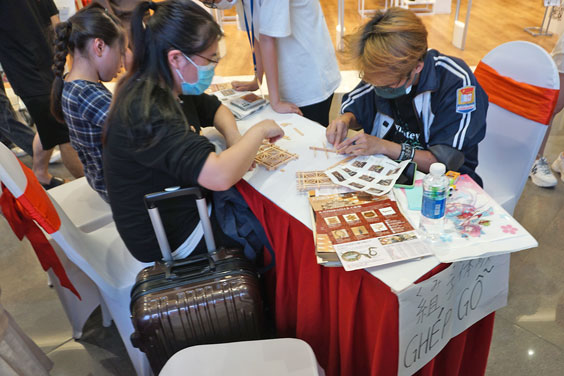 ▲ In the Okawa Kumiko workshop, participants got to put together their own table coaster. It was a cool opportunity to learn more about a traditional craft that has been developed in Okawa City, Fukuoka Pref.! The finished coasters were given away to those who got involved!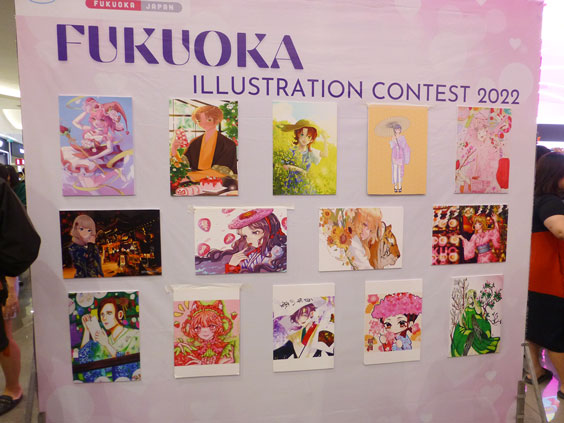 ▲ Winning works from the Fukuoka Anthropomorphic Illustration Contest, which asianbeat helped organise last year, were on display for people to view!
asianbeat FUKUOKA Matsuri 2022
- Date: November 6th, 2022 (SUN)
- Venue: Hanoi, Vietnam AEON MALL Ha Dong
- Main Organizer: asianbeat FUKUOKA, JAPAN, Fukuoka Prefecture
- Co-organizer: The Embassy of Japan in Vietnam, Fukuoka Prefectural Government, Bangkok Office
Related Articles