FUKUOKA MOTOR SHOW 2017 Event Report(15/17)
This area featured a huge "blower car." There is only one vehicle of this kind in Kyushu. The automobile has big fan attached to the back, which is used to blow away smoke or toxic gas that has filled a confined space, such as a tunnel or building.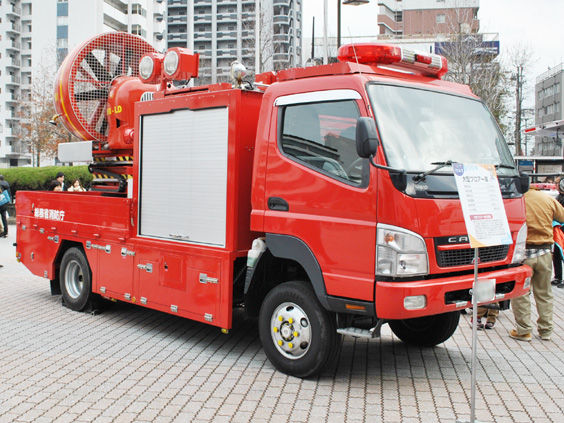 This Type 87 ARV (87RCV) was used by Japan's Self-Defense Force (SDF). The large wheels are as tall as a child! The size was truly impressive!