Introducing the experience on FDA's "Christmas Sightseeing Flight" at Fukuoka Airport!

Enjoy the night view of Fukuoka and Nagasaki from high above the city!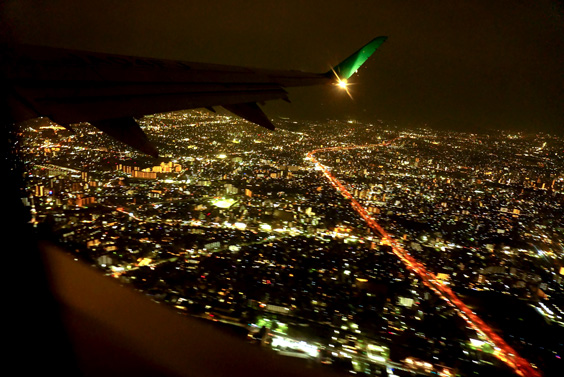 Here comes the brand new kind of "travel style" born during the pandemic! FUJI DREAM AIRLINES (FDA) has operated a "Christmas Sightseeing Flight" on Tuesday 22nd December. The flight offers an innovative kind of experience, where you will board a charter plane departing from Fukuoka Airport, enjoy a romantic night air travel, and return to the same airport. The approximately 1-hour sightseeing journey begins from the glittering night view of central Fukuoka, then you will see a contrasting dark sea to the lights, and after that comes the beautiful lights on a mortar-shaped land ― the night view of Nagasaki! What an extraordinary experience to enjoy the view from the sky! Similar sightseeing flights are likely to be operated irregularly in the future, please check the email newsletter from FDA if you are interested! (>> click here for
detail
!) It is totally unlike what you see from the ground, so how about taking a luxurious "sky trip" to enjoy the night view from a different place?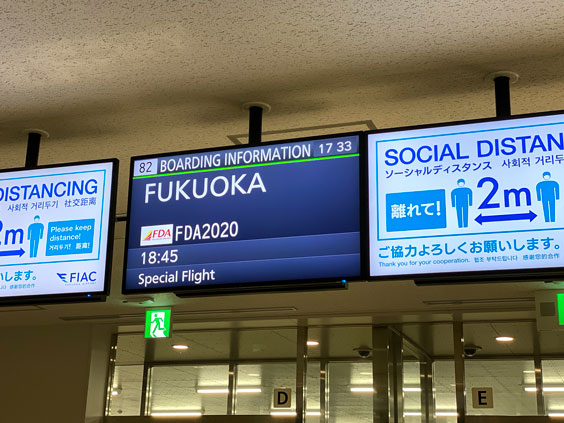 It is shown as "Special Flight" on the screen!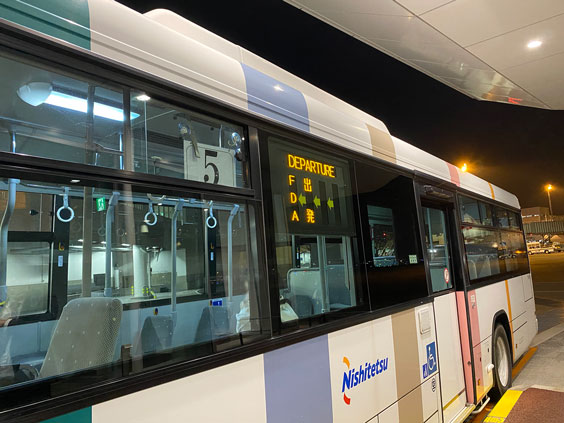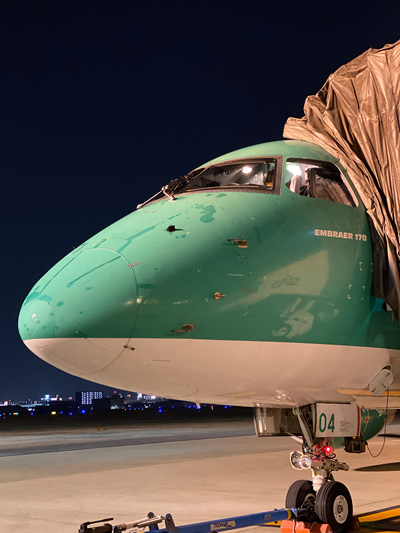 FDA airplanes come in 15 different colours. We have boarded the green one ― No.4!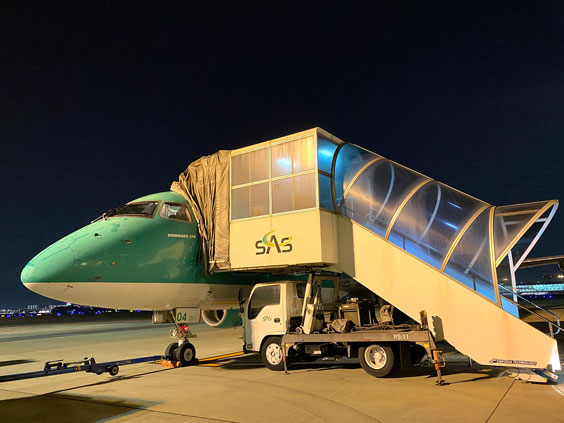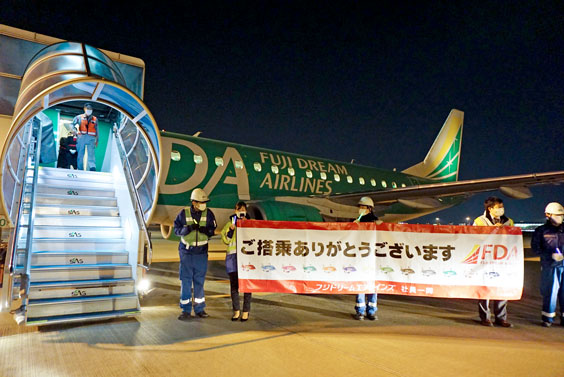 We were warmly welcomed! Some passengers were taking photos too♪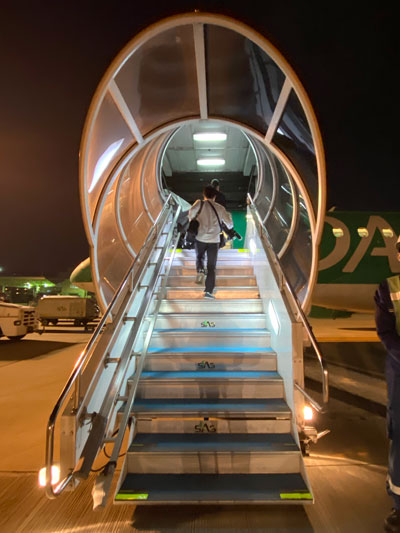 Boarding the airplane by accommodation ladders instead of an aisle. It's quite impressive to see the plane up close!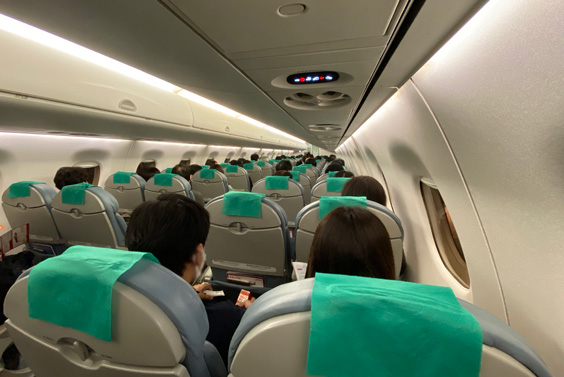 The flight was full! It was said that tickets were sold out within a few hours!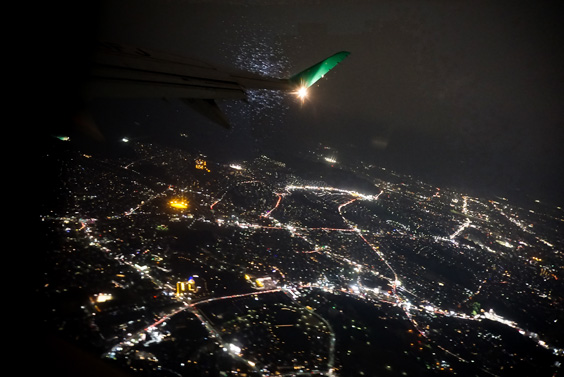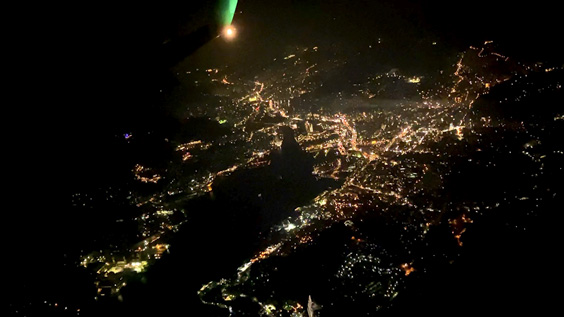 The flight remained at a lower altitude than usual so that we could enjoy a beautiful view. It was such a special experience!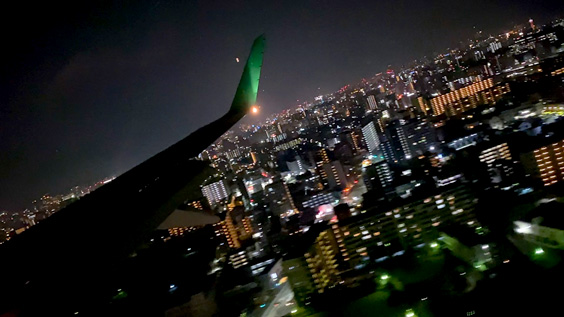 The buildings looked so beautiful! What a wonderful landing view near the Fukuoka city centre!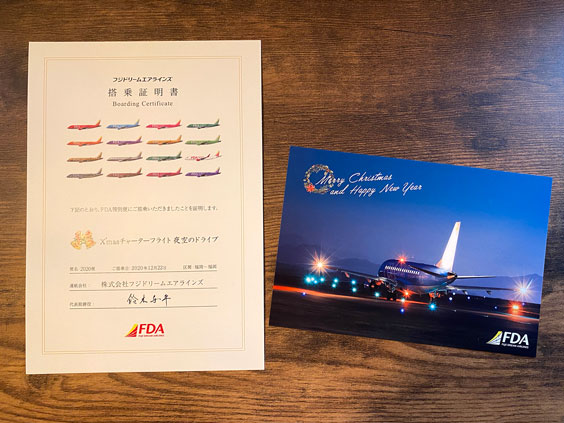 Every passenger received these souvenirs: the FDA plane-shaped doll, boarding certificate, pouch, leaf pie from Hotel Okura, and chocolate truffle from Chocolate Shop. How lovely!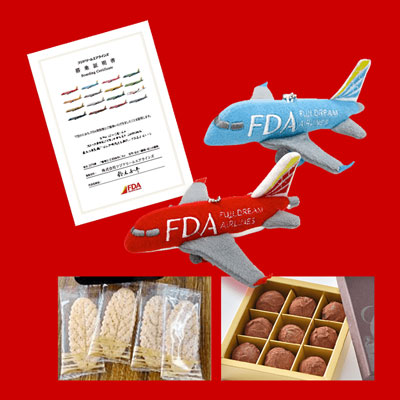 * The image above is provided by FUJI DREAM AIRLINES
PRESENTS
All the info. on asianbeat's present campaign!