"KING OF PRISM - PRIDE the HERO -" Advanced Screening & Onstage Remarks - Fukuoka Report(9/9)
From Saturday June 10th 2017, the anime movie "KING OF PRISM - PRIDE the HERO -" will open to the public at T-JOY Hakata and 86 cinemas all throughout the country! Outside of Japan, the previous movie was only shown at cinemas in Korea, but this release will be screened internationally at places like Korea, Taiwan, Hong Kong, and China! There are so many elements and components in the latest work from "Kinpri" that you might not be able to take them all in from just one viewing! You will discover something new each time you view this heart-pounding film! It is sure to capture your heart!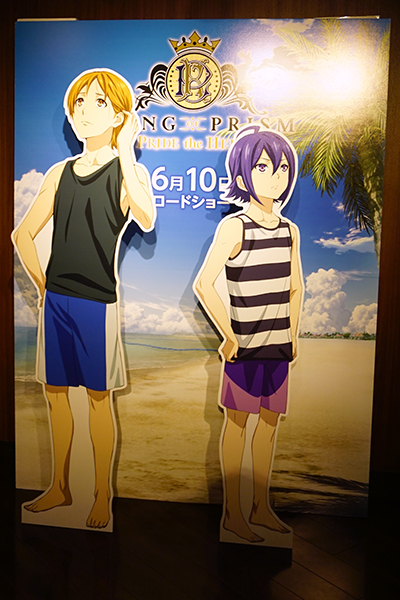 We came across this panel in the lobby! In Kyushu and Okinawa you might find Hiro Hayami and Yu Suzuno!
© T-ARTS / syn Sophia / エイベックス・ピクチャーズ / タツノコプロ / キングオブプリズムPH製作委員会
Related Articles