"The Oh! SUMO EXHIBITION (FUKUOKA) ~" will be on display at the Fukuoka Prefectural Museum of Art until Sunday 1st December 2019!

This highly anticipated sumo event has finally come Fukuoka!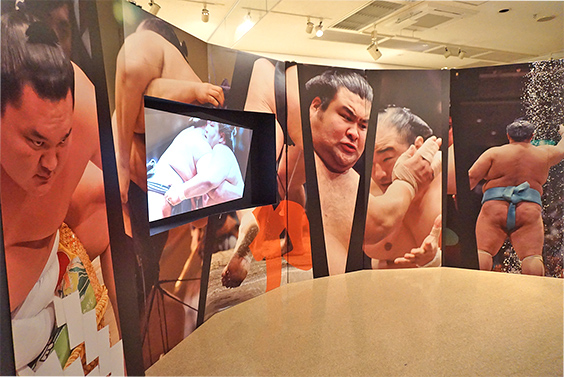 The "大相撲展福岡 ~Oh! SUMO EXHIBITION (FUKUOKA)~" opened at the Fukuoka Prefectural Museum of Art from Friday 18th October and will run until Sunday 1st December 2019. This hugely popular sumo exhibition was held at six different locations throughout Japan before finally arriving in Fukuoka! The event has been split into the following four sections. "勝負 (Shoubu, lit .: match) Lab," "美" (lit.: Beauty), "知る" (lit.: Discover), and "遊ぶ" (lit.: Entertainment). The "Shoubu Lab" gives visitors the chance to take a closer look at a range of valuable exhibits including the actual tsuna (ceremonial rope) worn by yokozuna (the highest rank available to wrestlers) and sumo-themed drawings from the Edo period! The displays are super exciting!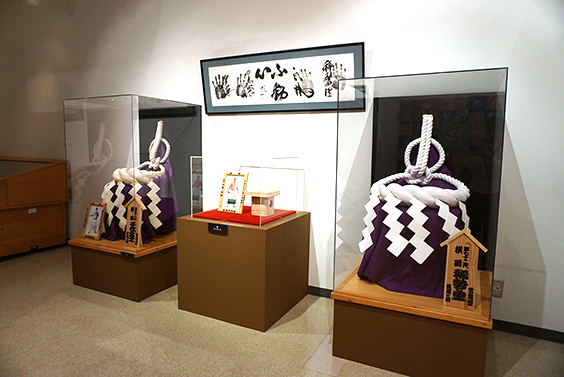 From left: The tsuna worn by 千代の富士 (Chiyonofuji) and 稀勢の里 (Kisenosato) (the 58th and 72nd Yokozuna).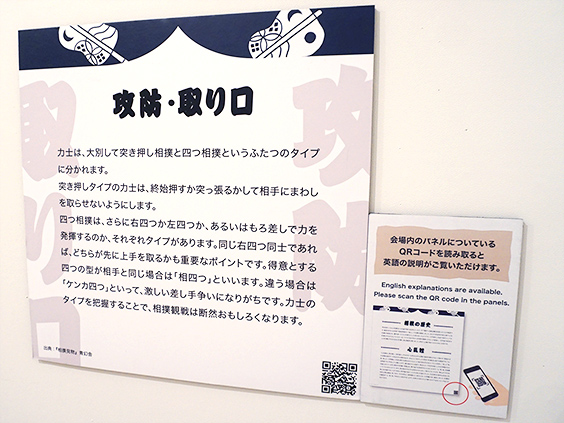 Visitors can find-out more about the exhibits by scanning the QR code with a smartphone or tablet. (*Only available for the main exhibits)
The "Beauty" zone focuses on the sport's aesthetic appeal. Colorful 化粧廻し (keshou mawashi / ceremonial apron), yukata (Japanese garment), are on display. The beautiful calligraphy, which is written by 行司 (gyōji / referees) and called "相撲字" (sumo-ji / sumo calligraphy), is also well-worth checking out! This exhibition provides a rare opportunity for visitors to learn more about the world of sumo from a different perspective!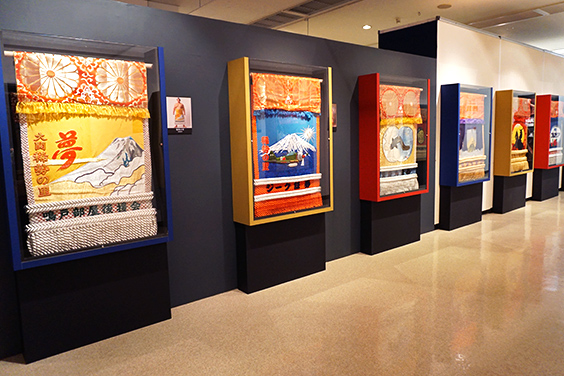 The colorful "Keshou Mawashi" are pieces of art! You don't get many opportunities to see them up close!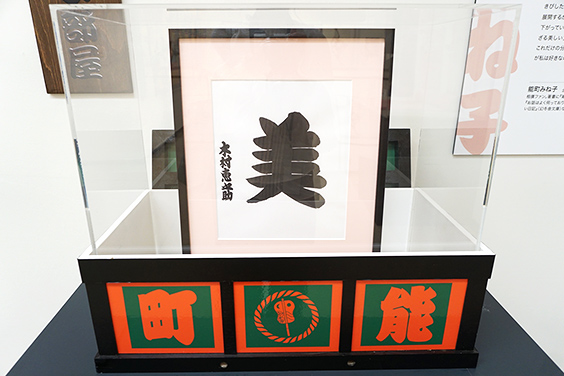 This sumo-ji calligraphy features the Chinese character "美" (Beauty) owned by the writer Nomachi Mineko, who is known to be a huge fan of sumo!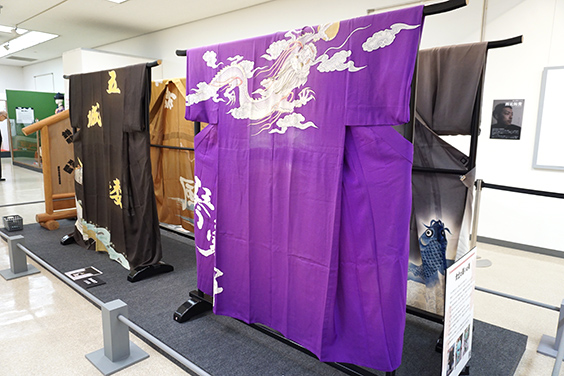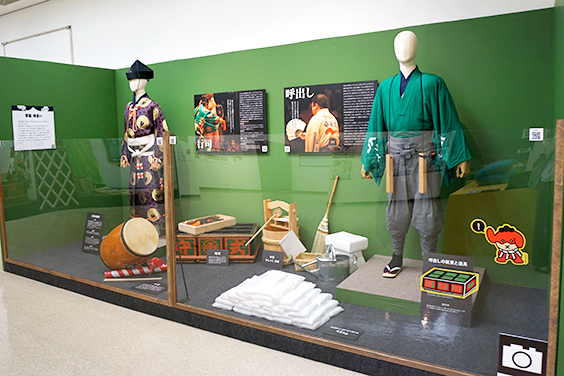 This display focuses on the gyōji and 呼び出し (yobidashi / ring announcers). Learning more about their cool costumes and equipment will make sumo even more interesting next time you watch a bout ♪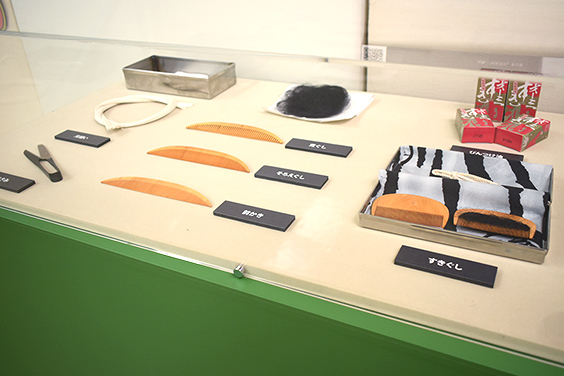 These are the tools that the 床山 (tokoyama / hairdresser) uses to tie a マゲ (mage / topknot) for the sumo wrestlers!
The fun interactive attractions are a great way to experience the dynamic world of sumo! The cool VR equipment lets you experience a sumo bout against the legendary Yokozuna Hakuho. There is also a proper size dohyō (ring) on display! Fukuoka Prefecture hosts the Kyushu Grand Sumo Tournament every November. So what better time to rediscover the excitement that surrounds one of Japan's most beloved national sports! The number of people getting into sumo wrestling is increasing every year! You're sure to catch sumo fever if you stop by this awesome event!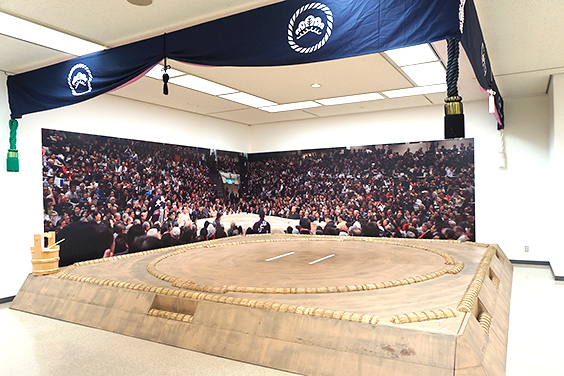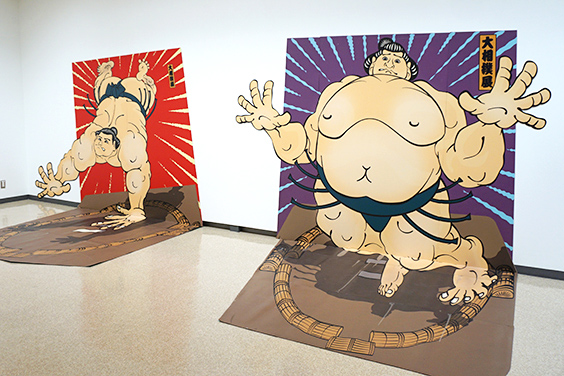 Check-out these fun installations! Don't forget to take photos here!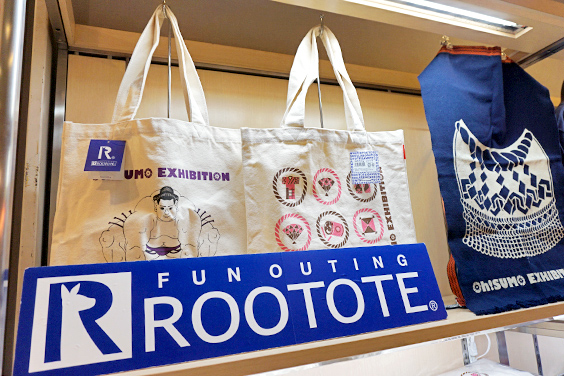 A lot of limited edition merchandise is also on sale inside the venue!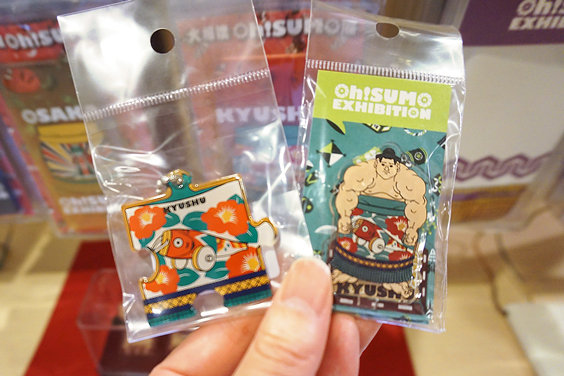 These items are inspired by local goods and products. The one on the left is based on a well-known traditional toy from the Kyushu area called a "kijiguruma."
大相撲展福岡 ~Oh!SUMO EXHIBITION (FUKUOKA)~
- Period: Friday 18th October 2019 - Sunday 1st December 2019
- Venue: Fukuoka Prefectural Museum of Art Fukuoka Prefectural Museum of Art (5-2-1, Tenjin, Chuo-ku, Fukuoka-shi JAPAN)
- Official Website:
https://ohsumo.info/
- Twitter:
@ohsumoten
- Instagram:
@ohsumoten
Related Articles