OMULA BEAUTY CREATES - OMULA FINAL CONTEST - Photo Report(13/13)
It surely won't be long before this talented group of young creators are active on the global fashion stage! After the ceremony, we spoke to two of the award winners, Ms. Nakamura and Ms. Yamaguchi. They spoke about their work and dreams for the future!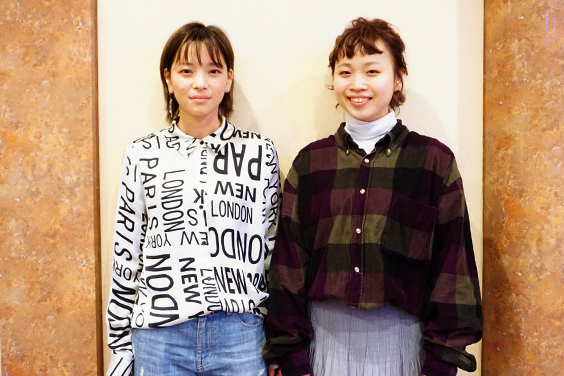 (From left) Fashion creator course 3rd grade: Yamaguchi san and Nakamura san
Nakamura
: "For this show, I was most interested in the design of the fabric. It was really difficult to turn a design into something real. I'll be entering the textile industry, so I'd like to think about the designs that I like, while also exploring the kind of styles that appeal to everyone.
Yamaguchi
: "I love mixing materials together, that's the kind of thing that I put lot of effort into for this show. Like Nakamura san mentioned, it was tricky to create something real out of a design. In the future, I want to connect with other types of artists, such as musicians, and make the most of my ability."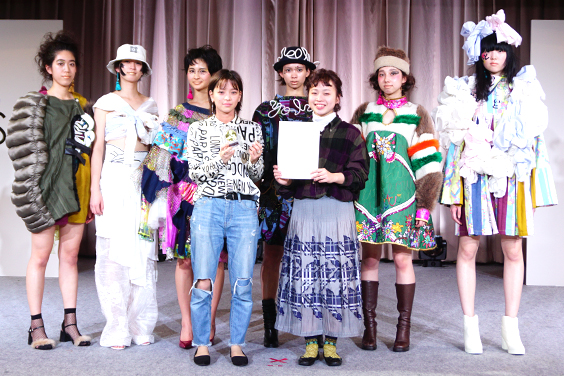 These two individuals were recognised for creating pieces that examined the theme "見隠し合う現代 (いま)、紐解く日本の表現 (かんじょう)." (lit.: currently concealed, revealing Japanese expression)