OMULA BEAUTY CREATES - OMULA FINAL CONTEST - Photo Report(1/13)

A wonderful array of creative pieces! An explosion of emotion bursting across the stage!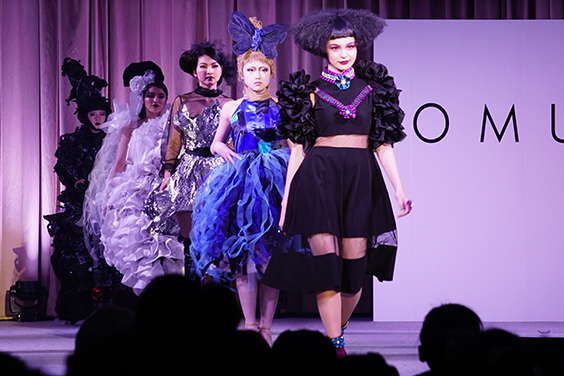 Click the image and it will automatically go to the next.
Work created by young talented individuals who are studying at OMULA BEAUTY CREATES (Fukuoka, Japan) was exhibited on Sunday 25th February 2018! The pieces featured in "OMULA FINAL CONTEST" were judged by professional designers, hairdressers, and make-up artists who are at the forefront of their fields! First to third grade students enrolled in the school's top stylist, makeup/aesthetics, and fashion creator, and fashion departments produced the items featured in the show. The wonderfully expressive fashion that appeared on the stage captured the imagination of the 800 spectators in the audience.

Many high school students interested in fashion were at the venue and there is no doubt they would have been inspired by the exciting range of original work! The "FINAL CONTEST" really challenged all the participants to test their limits and push the boundaries! This report features some standout pieces from the nine segments that made up the show!
OMULA FINAL CONTEST 2018
Date / Time: Sunday 25th February, 2018 13:00 to 16:30
Venue: Fukuoka Fashion Building 8F FFB Hall
Hosted by:大村美容ファッション専門学校 (OMULA BEAUTY CREATES)
Address: 2-6, Kuromon, Chuo-ku, Fukuoka City
Official Website:
http://www.omula.com/
Related Articles (*Following articles are available in Japanese)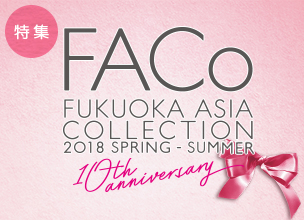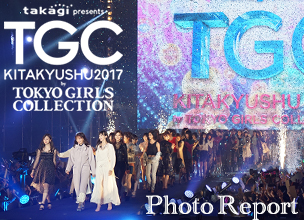 External Links