#21 Berryz Kobo's Final Concert – Looking Back on the Idols that have been Uniting the World for the Past Four and a Half Years(1/3)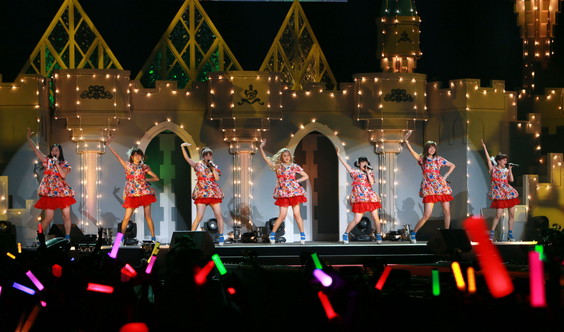 Berryz Kobo Final Concert 2015
On the 3rd of March 2015, Berryz Kobo performed their last Budokan concert impending an indefinite hiatus from all group activities. It occurred to me that this was the first time I've actually witnessed the moment of something coming to an end. One of the most memorable moments from this concert was when the group said to the crowd, "There's no stopping time; we know that now."
The concert wasn't just a beginning-to-end sentimental affair that just tried to relay the fact that "okay, this is the end"; it was a wonderful compilation of the group's 11-year history since passing their auditions and forming Berryz Kobo (or 12 and a half-year history if you include their time in Hello! Project Kids).
In saying that, though, the oldest member, Saki Shimizu, is 23 and the youngest, Risako Sugaya, is still only 20. Quite literally, as the lyrics say in one of their songs, the entire childhood of these girls
is
Berryz Kobo.
A lot of other idols also turned up for their concert. They are the idol's idols. There are probably still people in Japan who don't know who they are, though. Until 2010, even I had barely heard their name. But just like genetics, their 12 and a half-year history is being inherited by scores of idols in all different ways. For an idol, I don't know that there could be a greater honor.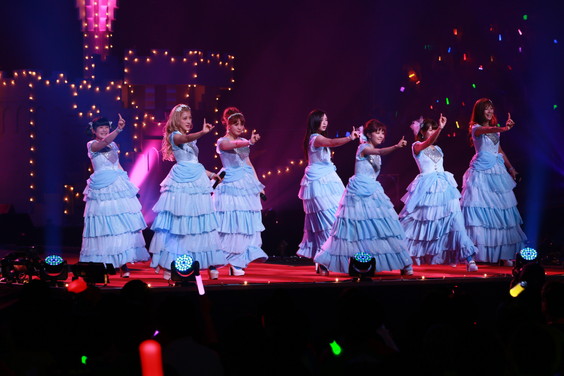 Berryz Kobo Final Concert 2015