#32 Japan-Russia Youth Exchange Group - From AniCon to Summer Camp to Orphanage. Now I want to Learn More About Russia!(3/3)

Visit to a Summer Camp and a Local Orphanage
During the second half of the Japan-Russia Youth Exchange trip, the group visited a summer camp for children and Malookhtinskiy Dom Trudolyubiya (House of Diligence).
If the first half of the trip and AniCon was about spending time with fellow otaku and sharing a passion for the same things, then the second half was about spending time with much smaller children, most of who have possibly never even heard of the country, Japan. From the smiles on their faces, the children looked to be utterly enjoying themselves as they learned the dance moves to one of LinQ's song and danced it with them and took photos with the maids using their Cheki instant camera.
I'm sure the group will never forget them. It would be great if they all remember the events of that day, too. And I hope that we can meet up somewhere again one day.
Visiting a kid's summer camp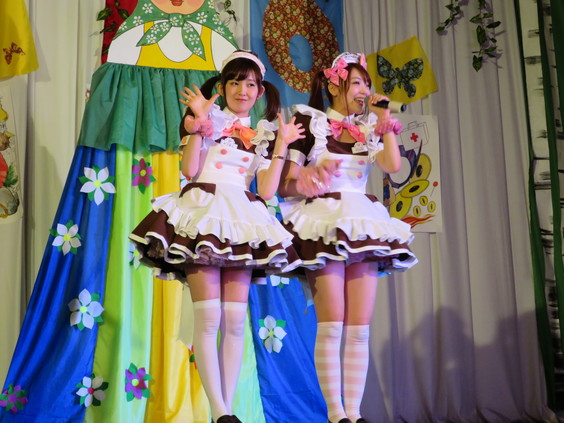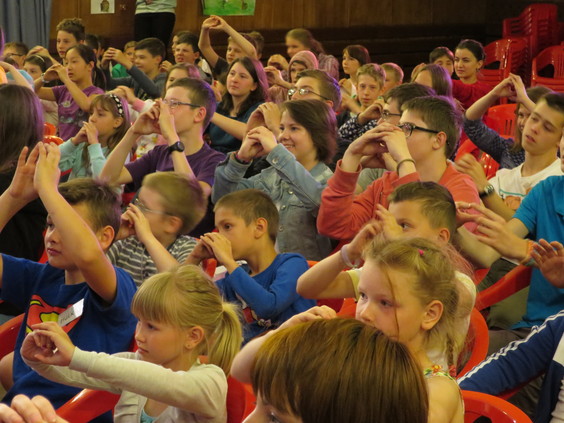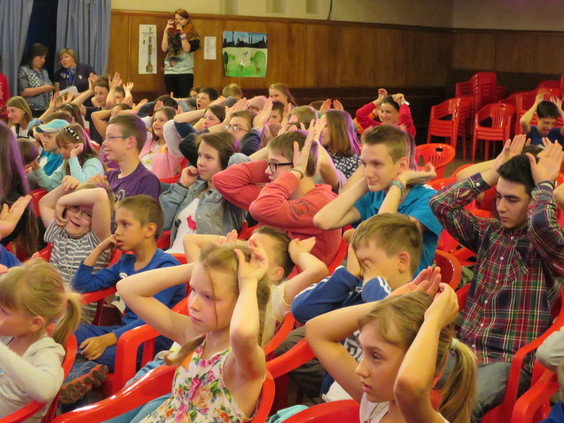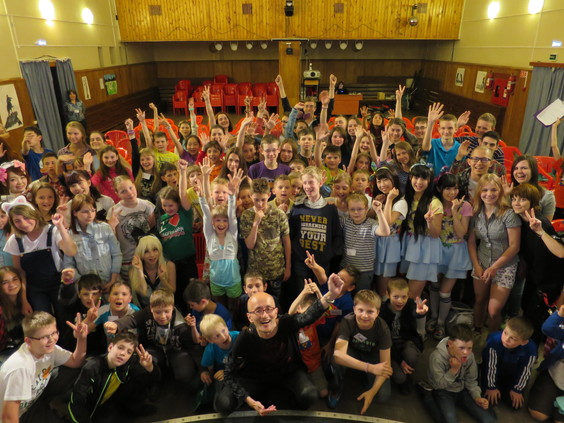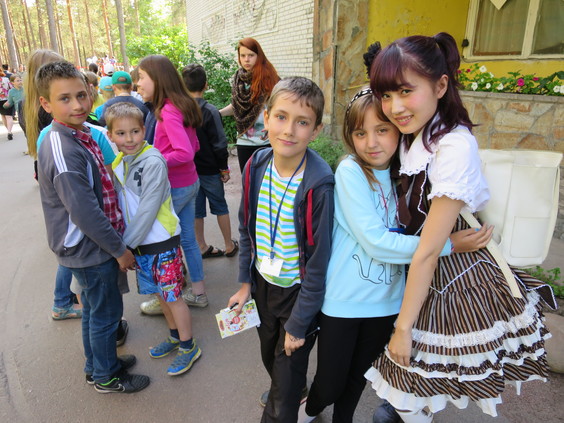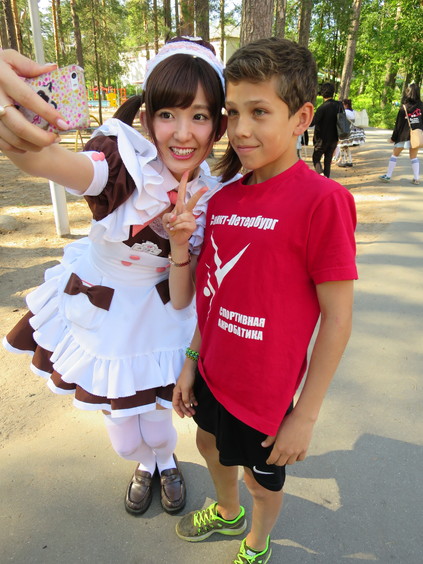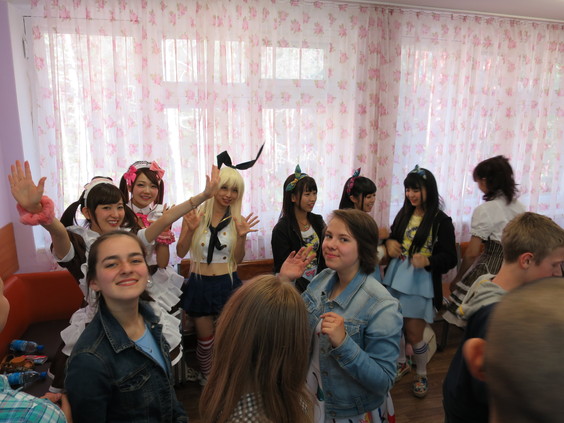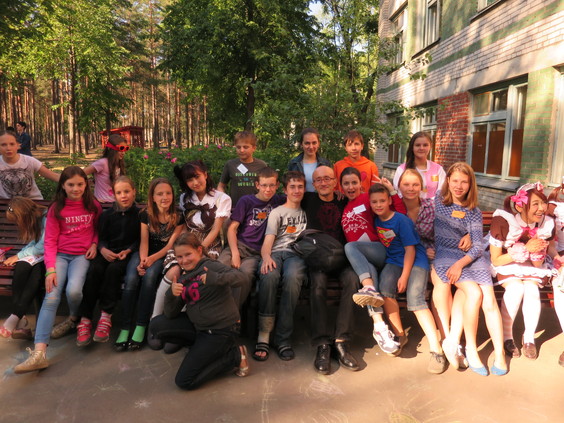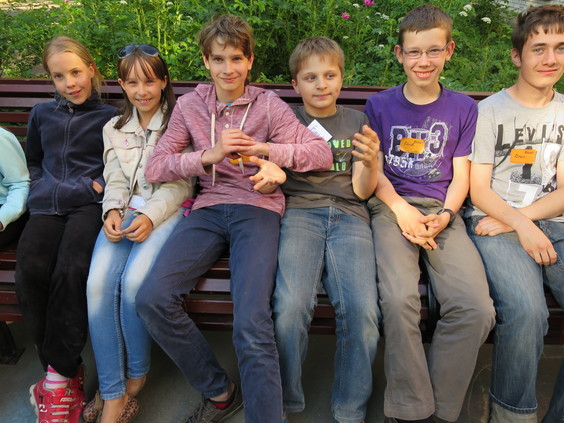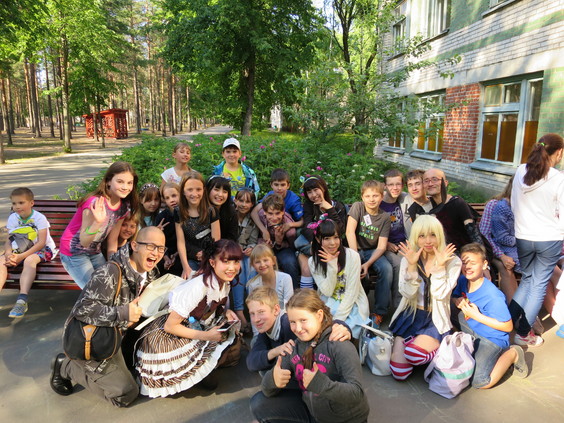 Spending time together at the Malookhtinskiy Dom Trudolyubiya (House of Diligence)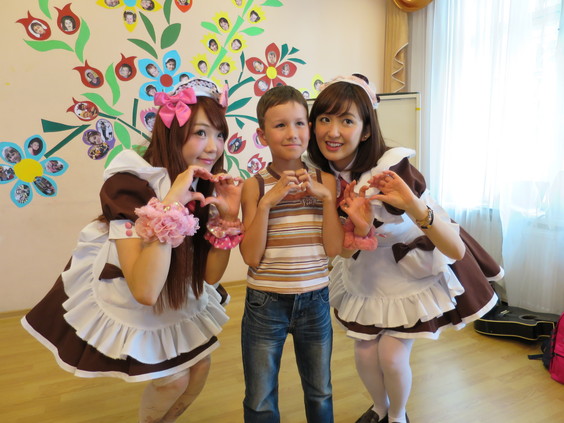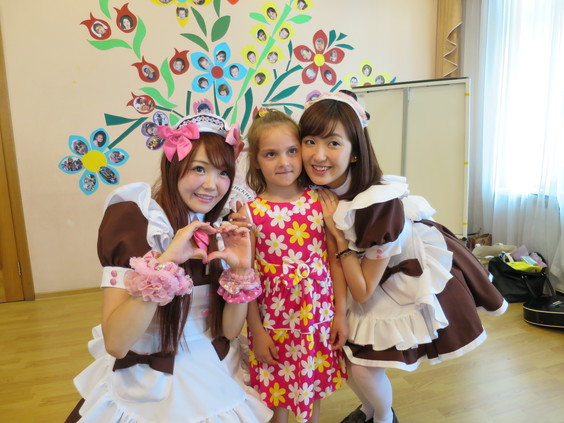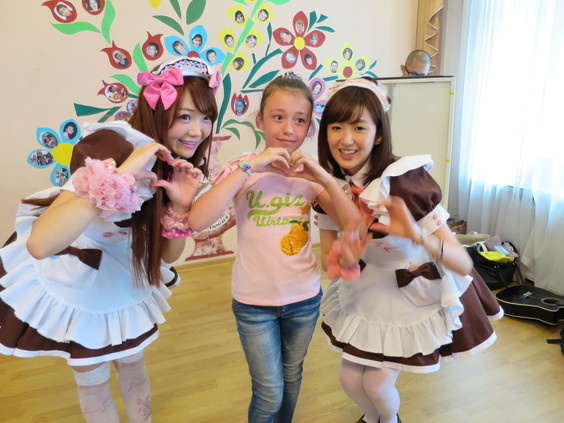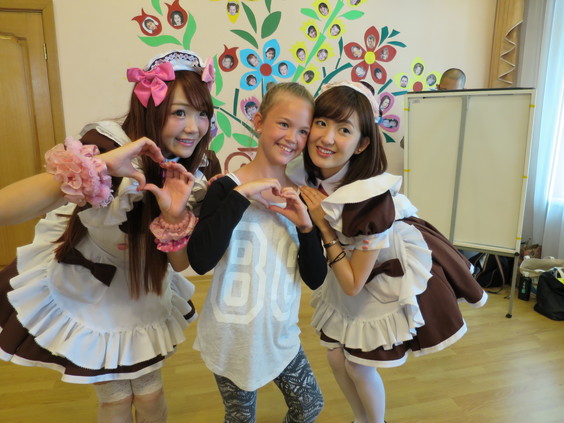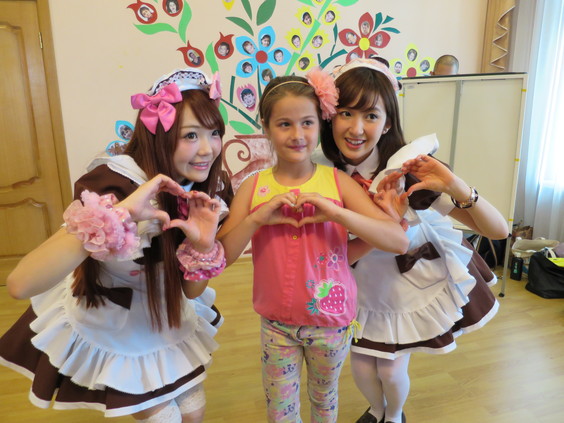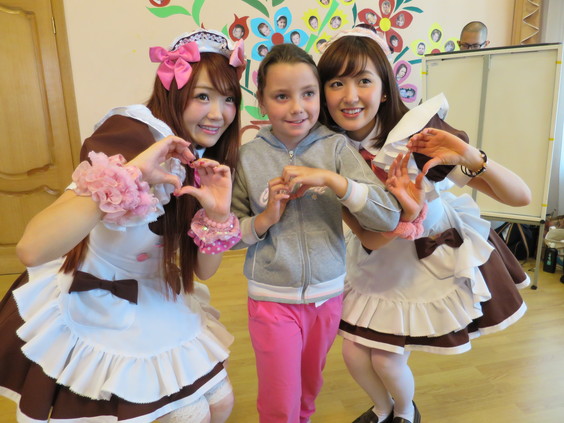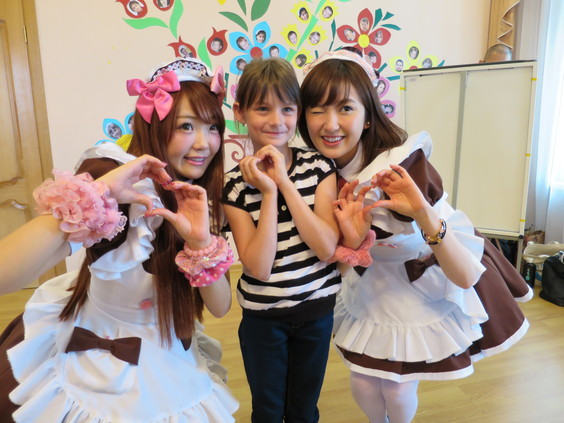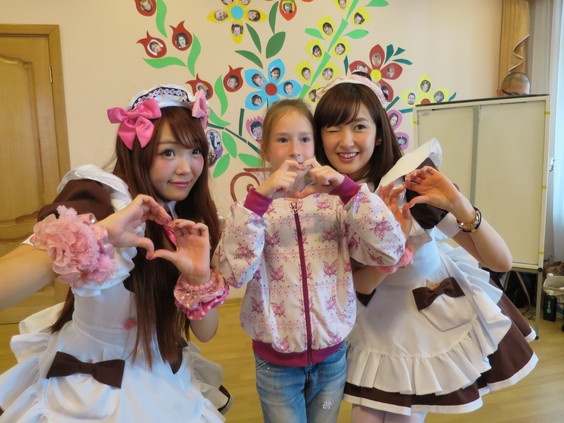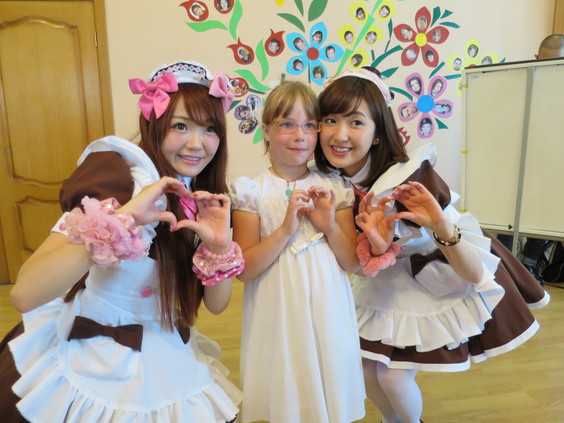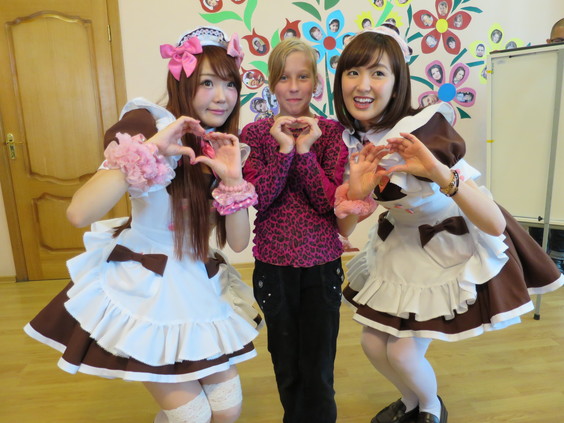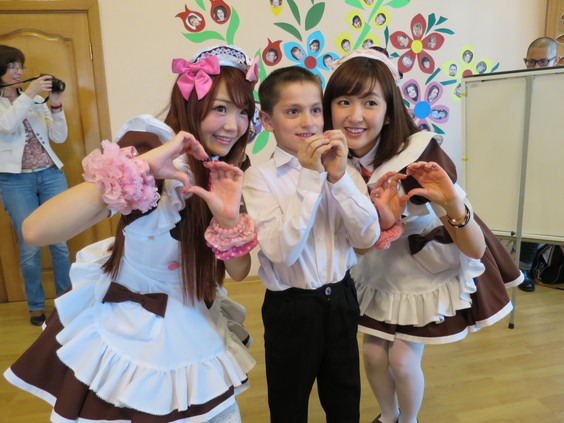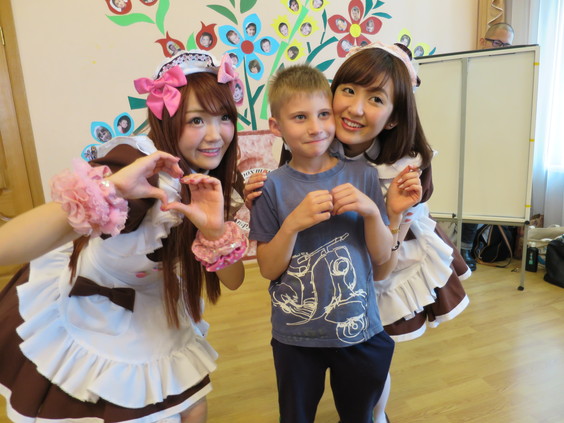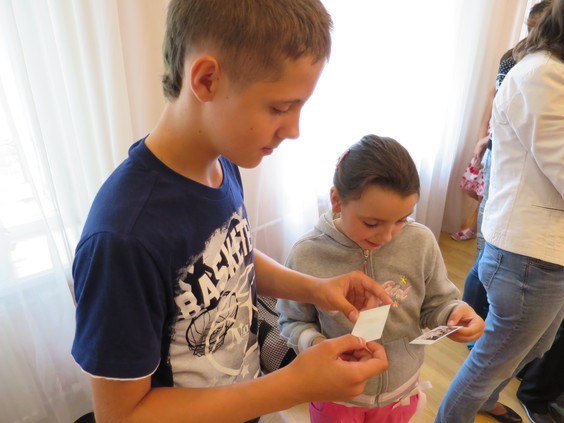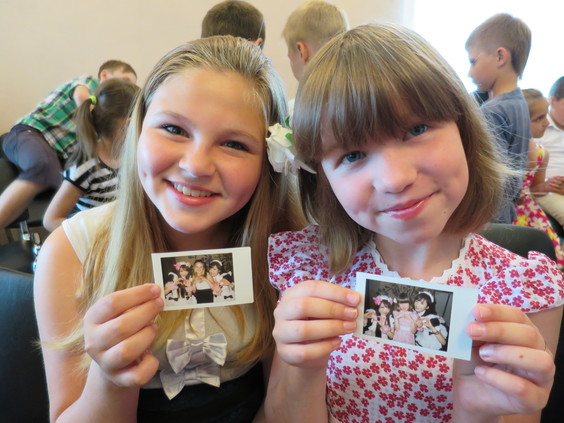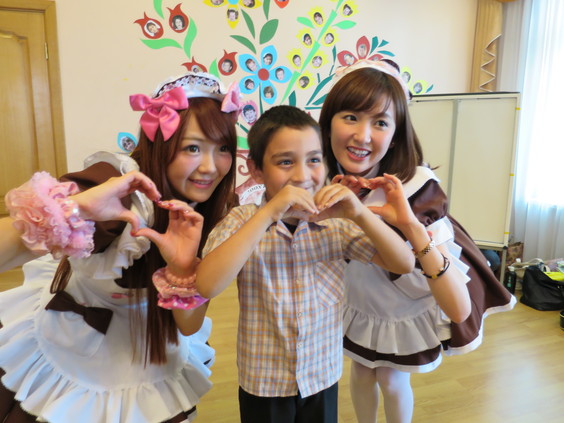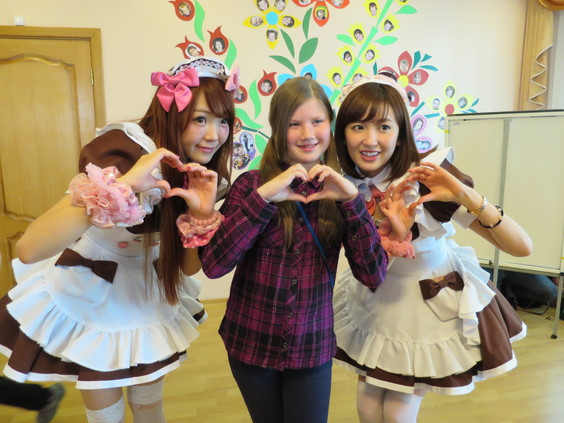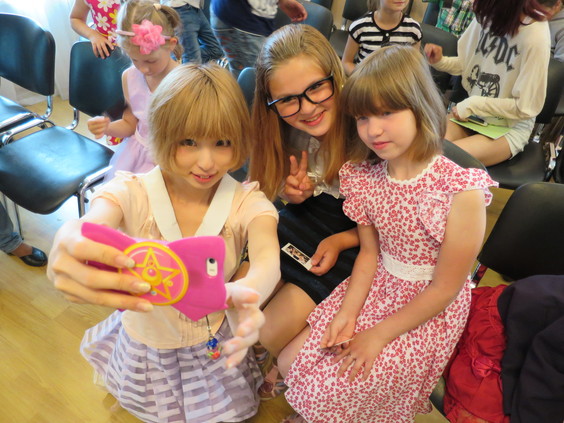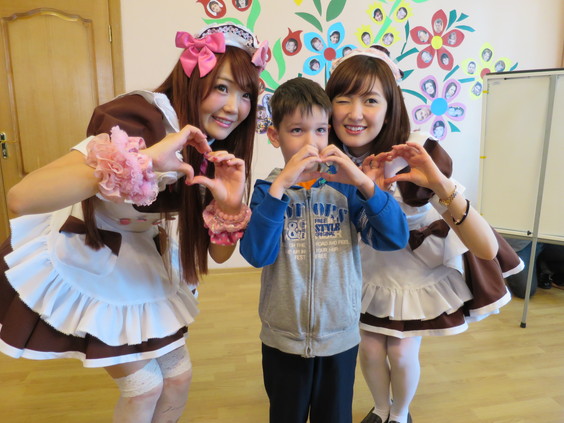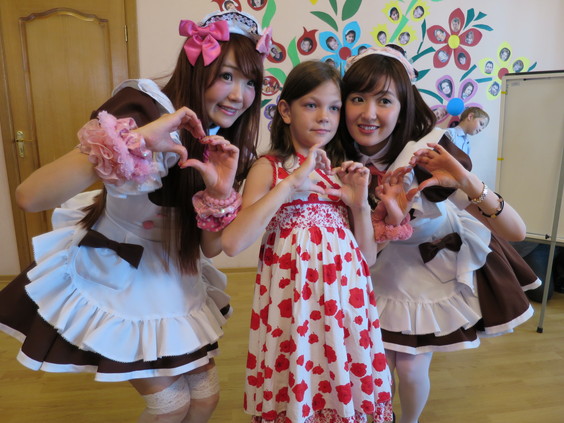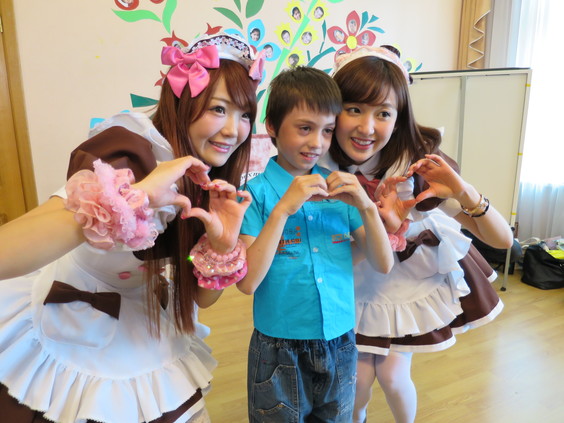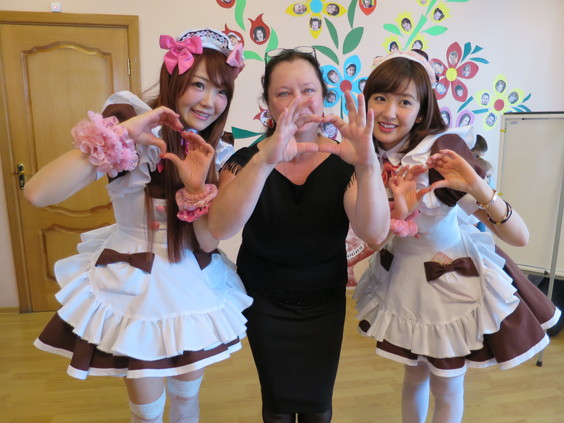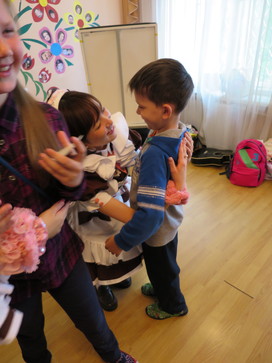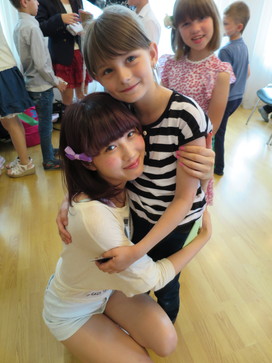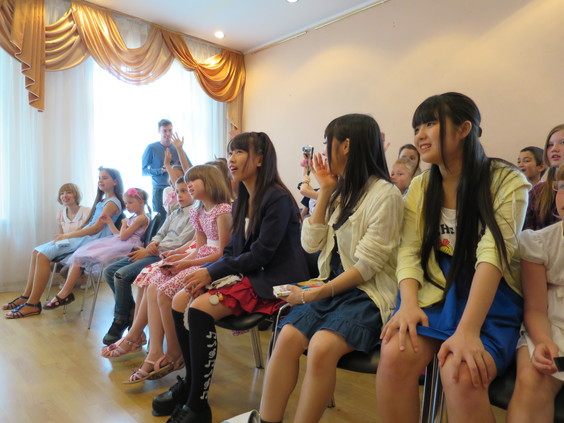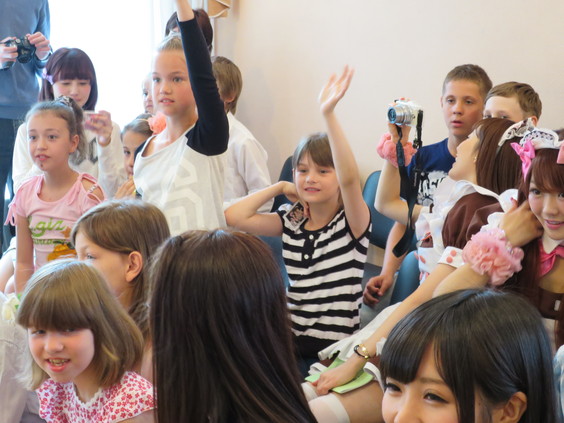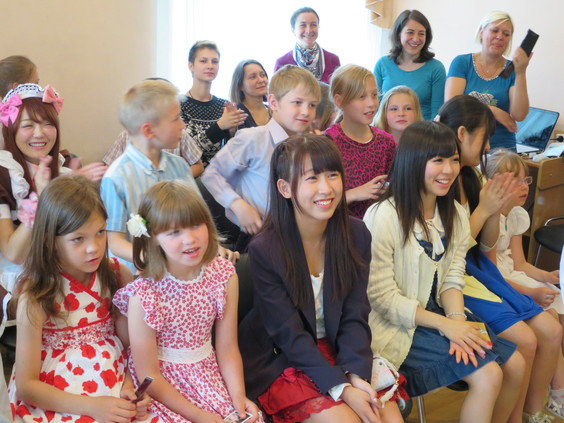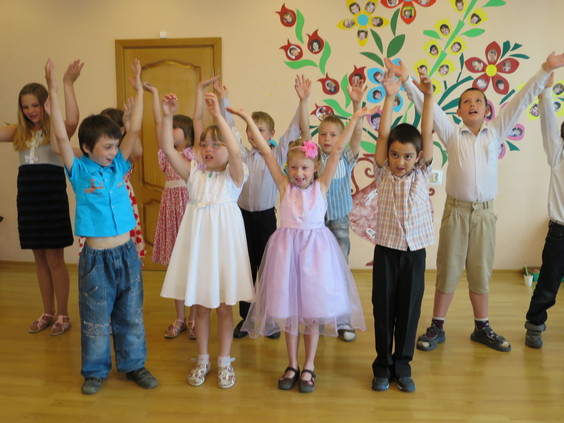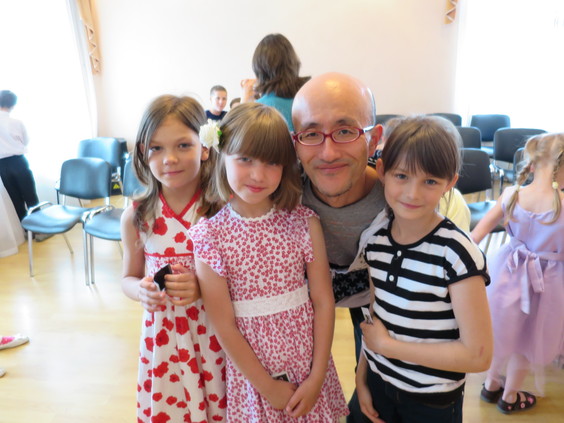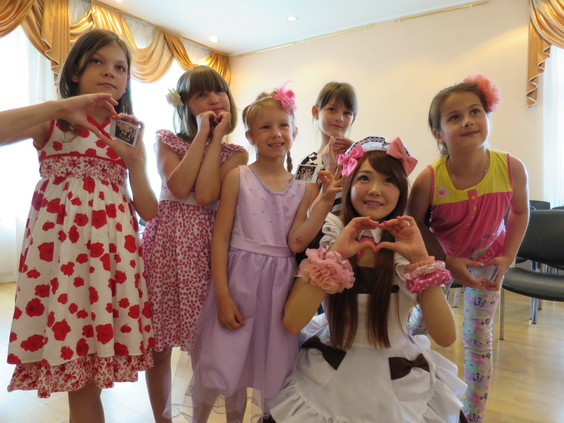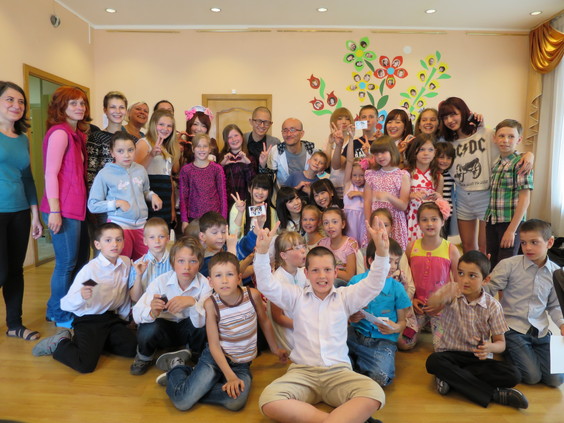 Neva River under the beautiful Midnight sun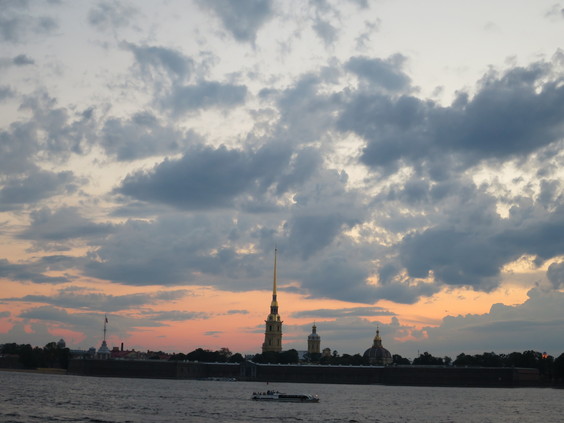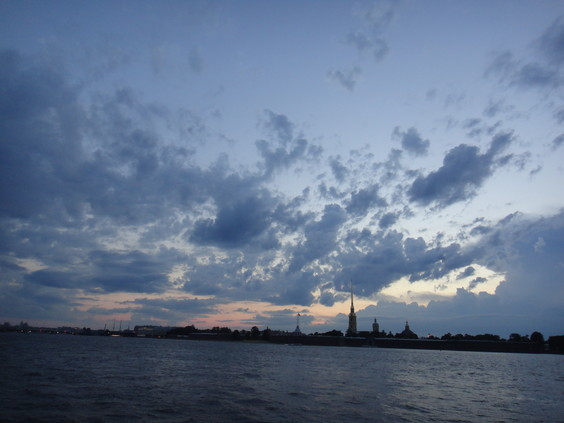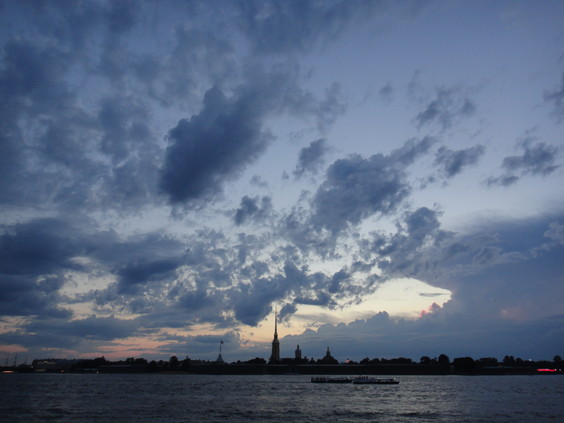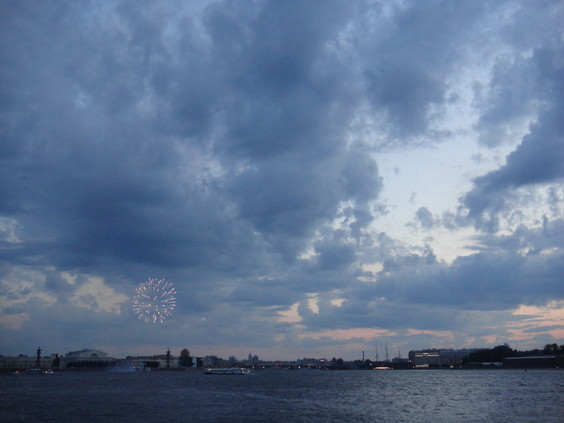 Spending time together on a Neva River cruise under the Midnight sun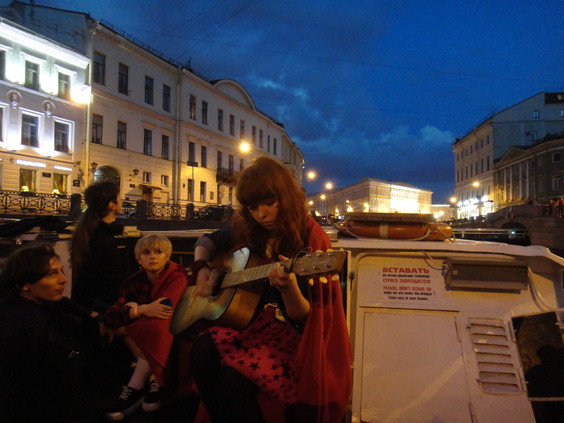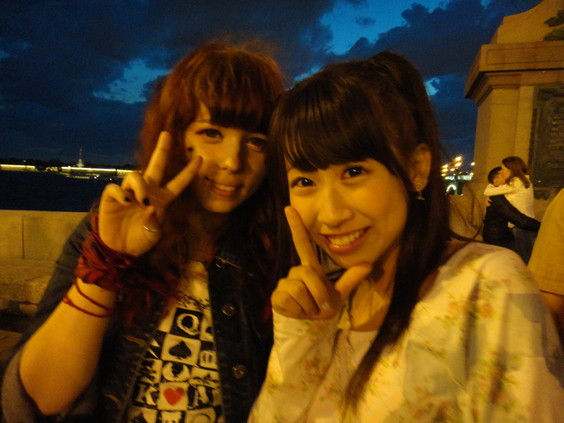 I've now been making visits to Russia for 7 years straight, but as I watched the children and their beaming faces, I realized I still don't know enough about the people of Russia and their lifestyle and I want to know more. I think the other group members probably felt the same.
The feeling of wanting to learn more about the people of a particular country is just as important as sharing a passion for the same things. These are the fundamentals of cultural diplomacy and that's what my trip to Russia has taught me.
Sumire Uesaka wanted to spend more time with all the people in Russia but had to return to Japan ahead of schedule due to work commitments, and I understand exactly how she felt.
I still have so much more I want to discuss with Sumire about cultural diplomacy. Have faith – where there's a will, there's a way.
A new article alternate Wednesdays!
*Next update: the 2nd of September
Columnist: Sakurai Takamasa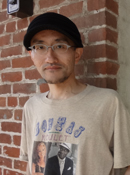 Contents Media Producer, author, specially-appointed professor of Digital Hollywood University / Digital Hollywood University graduate school, and International Otaku Expo Association Executive Office Director. Carrying out cultural diplomatic activities in over 150 cities across 27 countries/regions in total, has held numerous positions in various consultancy committees for the Ministry of Foreign Affairs. In 2009, served as a producer for the "Kawaii Ambassador" program, which was established by the Ministry of Foreign Affairs, has also pioneered cultural diplomacy that makes use of Japanese pop culture, such as anime fashion and music. Frequently invited as a guest to various Japanese events across the globe, has authored several books including, "Nihon ga Suki sugiru Chugokujin Joshi" (PHP Shinsho), "Sekai Kawaii Kakumei" (PHP Shinsho), and "Anime Bunka Gaiko" (Chikuma Shinsho). Has also worked as a television commentator, radio personality and contributed articles for newspapers, as well as web magazines. Currently writing the column, "Pop Culture Chronicles" for the asianbeat website (in Japanese, Chinese and English.)

-twitter http://twitter.com/sakuraitakamasa/
Pop Culture Chronicles: http://asianbeat.com/en/popculture/
Related Articles
J Pop Culture Observations
- Back Number

This comment section is for readers to leave opinions and comments. Inappropriate comments may be deleted, so please remember to be respectful. Thank you!
PRESENTS
All the info. on asianbeat's present campaign!