#37 Interview With Globally Popular Cosplayer, Nekomu Otogi, After Her Return To Japan - People's Reactions To Moe Are The Same As In Japan. (1/3)

One Japanese cosplayer who I have been following closely recently is Nekomu Otogi.
She's making a name for herself with such remarkable speed that even my overseas friends talk about her. She's a natural-born otaku aspiring to become a manga artist, and whenever I talk with Nekomu Otogi, she always shares some aspect of the otaku world that is completely new and fascinating to me even as a fellow otaku. "I've never been on a plane. I've only ever been as far as Tokyo and Chiba in the north, and Fukuoka, Kyushu, to the south," says Nekomu Otogi, experiencing her first plane ride when she made a guest appearance at the otaku event, "AFA Indonesia," in Indonesia. I interviewed her upon her return to Japan.
In fact, there are a lot of Indonesian readers of this column, but for some reason, I've just never had the opportunity to visit the country for myself. (I do want to go, though, so I definitely hope to get there one day). I personally was really looking forward to hearing about Nekomu's time in Indonesia.
"The plane was like a roller coaster. (The flight wasn't exactly smooth sailing, it seems.) I love going on rides at theme parks, so I was pressed up against the window the whole time, just enjoying the feeling of floating. I want to fly again!"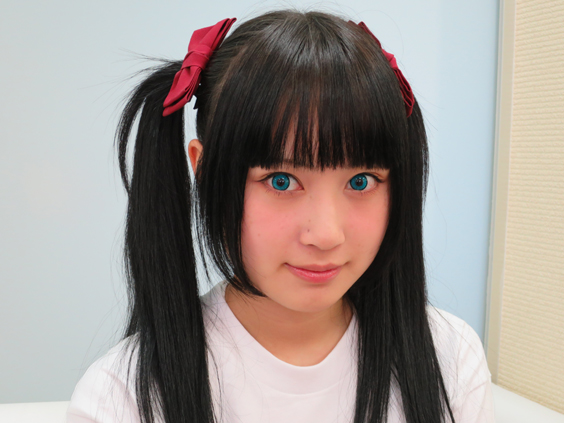 Nekomu Otogi
What did you think of the cosplayers in Indonesia?
"Their attention to detail is incredible. They seem to love to make their cosplay outfits flash, too, so I felt they were quite particular about the design in that sense as well. Overall it was just really high quality. Their performances were also amazing. They're performers."
In Japan, it's mostly about the expressions they make when photos are being taken, but overseas, the real joy of cosplay is in the performance. Some acts might be just a group of two, but you also see a lot of big groups giving quite lengthy performances.
"The detail in their actions and the choreography of their movements was amazing. I felt there was a love towards various series that was different to the love felt in Japan. I've never given a performance while cosplaying before so this was all new to me, but still incredibly cool. It made me feel like I've still got so much to learn.
Costume modeling and design in particular is something I want to work on. I'm good with flat surface-level thinking and enjoy thinking over designs and deciding which materials to use, but I now realize I need to try harder with the areas I'm not good at, too.
Another area I need to work on is singing. You have to sing to fill in the time you have on stage, but I always feel like people expect the Japanese cosplayers to sing anime songs as Japanese. I used to learn ballet, so I feel like I can do the dancing side if I put in the practice, but it's the singing I need to work on."
"I love 80s style anime."
Cosplay at AFA Indonesia.