#4 "Yuru-chara" and Lolita Fashion! My trip to Shanghai for the "Shanghai International Film Festival"!

Kumamon and Gunma-chan walked around, mingling in with the crowd at the lolita fashion show!
Recently I've been so grateful to receive invitations to attend events abroad every month. In July I had a few trips planned to China. I'm really excited to be able to visit some places that I haven't had a chance to visit yet, like Nanjing, Guangzhou, and Nanchang.
I'm really starting to see with my own eyes that lolita fashion is spreading beyond Shanghai and Beijing to other cities in China! It's such a big place that I hope to visit lots of different cities and to use lolita fashion as a means of carrying out cultural diplomacy.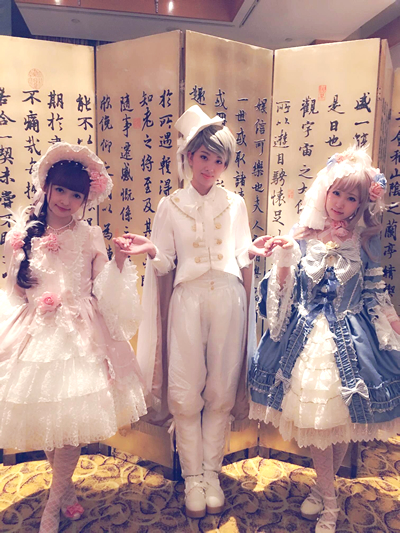 In this installment I'm going to tell you about another trip I went on recently. In June I took part in a lolita fashion show, which was a kind of opening act at the "Shanghai International film festival" that took place in Shanghai. I participated as a guest model at the fashion show, which was put on by "BABY,THE STARS SHINE BRIGHT," a long-established, popular brand in Japan.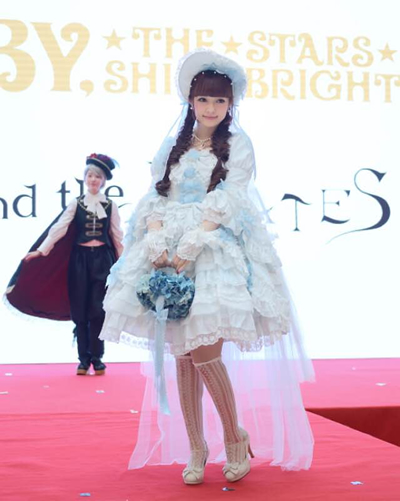 Lolita fashion is massive in China right now! The film festival was a really lovely event and I was so happy to be able to appear at the lolita fashion show, which took place at the huge department store, Daimaru, in Shanghai. And "Yuru-chara" (mascot characters wearing costumes) also appeared at this year's event!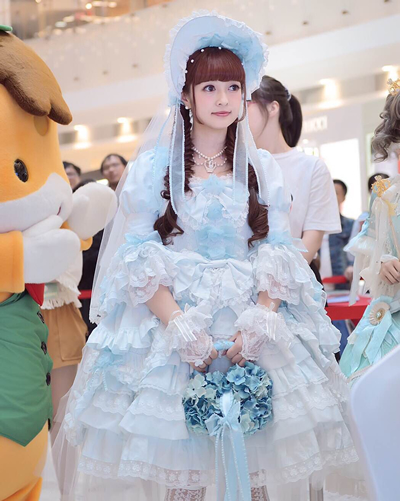 Kumamon and Gunma-chan were both there mingling in at the fashion show. It was my first time seeing "Yuru-chara" and lolita fashion collaborate on stage together, it was so much fun!
"2016 Kumamoto earthquakes" were mentioned at this year's event. Not only did they show a film related to Kumamoto Prefecture, there was also a dance performance from Kumamon, as well as donation boxes collecting money at the venue. With all that was going on you could really sense that support for relief work and assistance for reconstruction efforts in Kumamoto have come from all over the globe.
It seems that Kumamon is really popular and gets a lot of love in China! In Shanghai, it was my first time seeing Kumamon and you just can't help but turn into a fan (lol)! I think that these "Yuru-chara" can really put a smile on someone's face anywhere in the world!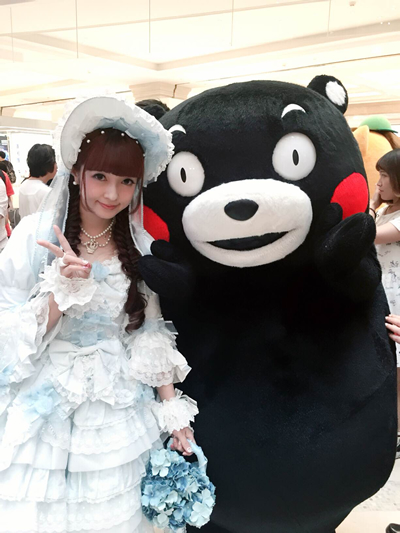 This was the first time I've participated in an international film festival and I found it to be such a great opportunity to learn about movies, as well as other cultures and customs. It was fantastic to use the medium of film as a way of promoting cultural exchange. As for me, I will continue to do my best to carry out cultural diplomacy through Lolita fashion!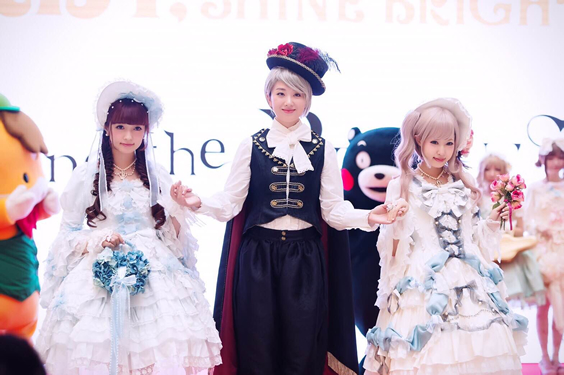 Oh, and by the way, one of the most famous lolita fashion film is "Shimotsuma Monogatari" (also known by its English name "Kamikaze Girls")! It's a film that is already more than 10 years old, but one that I really hope you will check-out!
Misako Aoki
PROFILE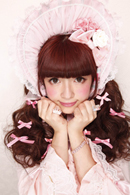 Misako Aoki
Lolita model, nurse, and President of the Japan Lolita Association

Models for KERA and the GOTHIC & LOLITA BIBLE while also working as a nurse. Was appointed as a Kawaii Ambassador (Lolita Fashion Representative) by the Ministry of Foreign Affairs in 2009. Has visited and attended events in over 30 cities across 20 countries and regions. Now has countless overseas fans.

Involved in setting up the Japan Lolita Association, has released "Lolita Fashion Book," has also worked in the development and promotion of new products. Contributes to activities that promote Lolita Fashion.

Misako Aoki official blog: http://lineblog.me/aokimisako/
Misako Aoki official website: http://www.misakoaoki.com/
This comment section is for readers to leave opinions and comments. Inappropriate comments may be deleted, so please remember to be respectful. Thank you!