#3 My first Lolita tea party in Columbia!

From Japan to South America, Lolita fashion really has spread to the other side of the globe. It's so moving to see!
I'm abroad every month participating in Lolita fashion events, but this was my first time appearing as a guest at a Lolita "ocha-kai (tea party)" in Columbia!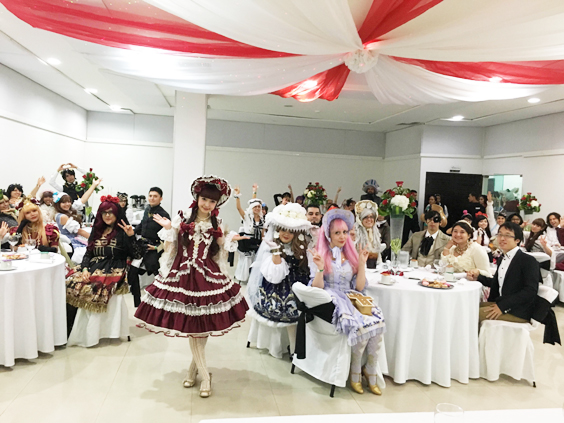 This was not only my first time at a Lolita tea party in Columbia! It was my first time in Columbia!
This was an event that represented all kinds of "firsts" for me. And it was something truly memorable! I was so excited to be able to appear as a guest at my first tea party in Columbia!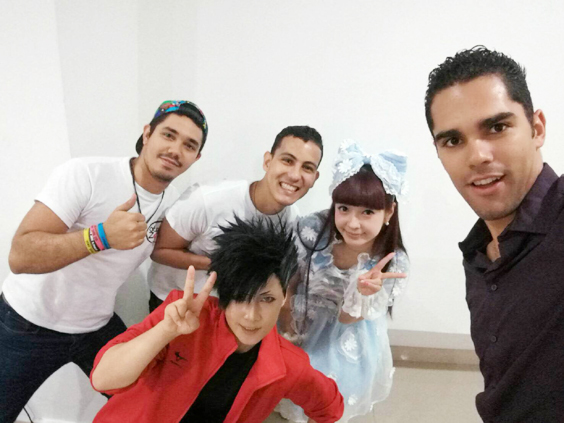 The Columbian city of Barranquilla is 32 hours away from Japan (one way)! And it's right beside the Caribbean Sea!
To be honest, I felt really far away from home (lol)! But it was reassuring that I made the trip with the cosplayer Reika, who was another guest attending from Japan.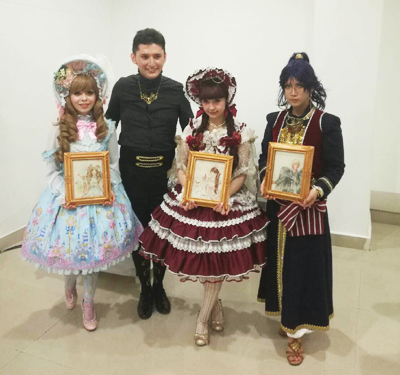 I was a bit concerned whether or not there would be Lolita fashion enthusiasts there! But when I arrived close to 50 people had gathered for the tea party. And it wasn't just guests from Columbia, people from Mexico and all over Central and South America had made the trip! From Japan to South America, Lolita fashion really has spread to the other side of the globe. This is something that I find really moving!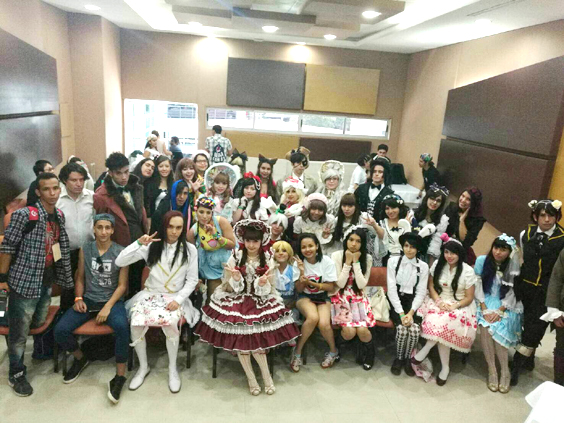 There was a lot going on at the tea party; me and the cosplayer Reika were there as guests, there was a Q&A, a signing session, as well as a photography event. It was so much fun! It seems that recently I've been getting offers to attend events in countries and regions that I haven't been to before and it makes me so happy to think that Lolita fashion is really continuing to spread around the world!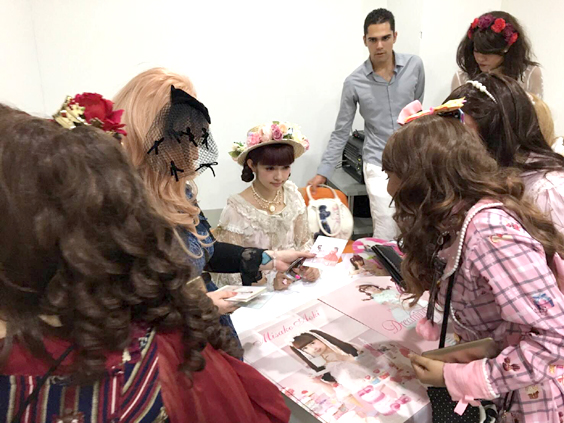 There is still some way to go and places around the world that are not so familiar with the world of Lolita, but slowly… bit-by-bit… by going to new places I think we can really continue to conduct cultural diplomacy through Lolita fashion! This tea party was many "firsts" for me and really helped me return to my initial determination, to reconfirm what I originally wanted to achieve through my Lolita activities!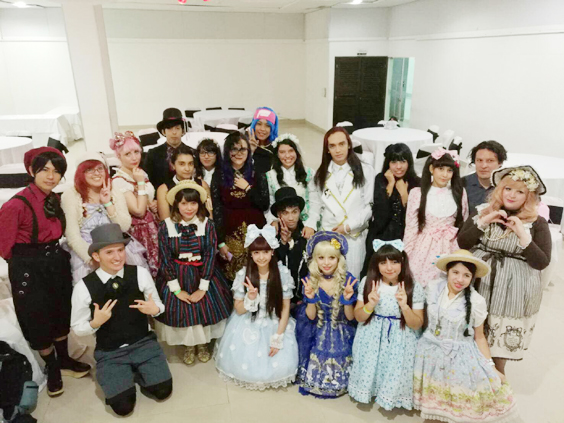 Enjoying fashion to the fullest, I'm going to do my best to continue expanding the circle of Lolita friendship around the world! And finally, I just want to say a huge thank you to everyone in Columbia!
Misako Aoki
PROFILE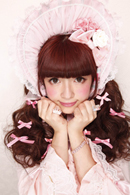 Misako Aoki
Lolita model, nurse, and President of the Japan Lolita Association

Models for KERA and the GOTHIC & LOLITA BIBLE while also working as a nurse. Was appointed as a Kawaii Ambassador (Lolita Fashion Representative) by the Ministry of Foreign Affairs in 2009. Has visited and attended events in over 30 cities across 20 countries and regions. Now has countless overseas fans.

Involved in setting up the Japan Lolita Association, has released "Lolita Fashion Book," has also worked in the development and promotion of new products. Contributes to activities that promote Lolita Fashion.

Misako Aoki official blog: http://lineblog.me/aokimisako/
Misako Aoki official website: http://www.misakoaoki.com/
This comment section is for readers to leave opinions and comments. Inappropriate comments may be deleted, so please remember to be respectful. Thank you!