#2 My first front cover for "Gothic and Lolita Bible"! It's also popular in Germany!

This was my second time in Germany!
Hello everyone! My name is Misako Aoki. I am a Lolita model. As usual, I've been making strenuous efforts to spread Lolita fashion abroad! My passport is already full of stamps (lol)!
It has been decided that in June I will be making my first trip to Columbia! And in July I will be going to lots of different places in China, including Guangzhou and Nanjing. Columbia is a place that is over 24 hours away from Japan, but there are so many people in South America who just love Lolita fashion, so I'm really looking forward to it!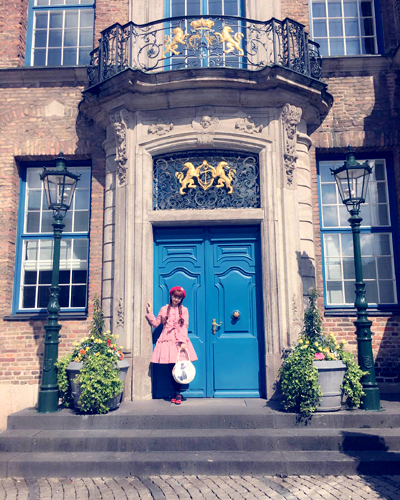 So what have I been up to recently… In April and May I was abroad! I visited all kinds of places, including Dusseldorf in Germany, Pennsylvania in America and Shanghai in China! For this installment I want to tell you about an event I attended in Dusseldorf, Germany. It was a German event called "dokomi" and aimed to provide an introduction to Japanese culture.
Over 20,000 people made it to this year's event, making it the biggest anime convention in Germany. The Japanese brand PUTUMAYO was also there, and I got the chance to participate in their fashion show! This was my second time in Germany!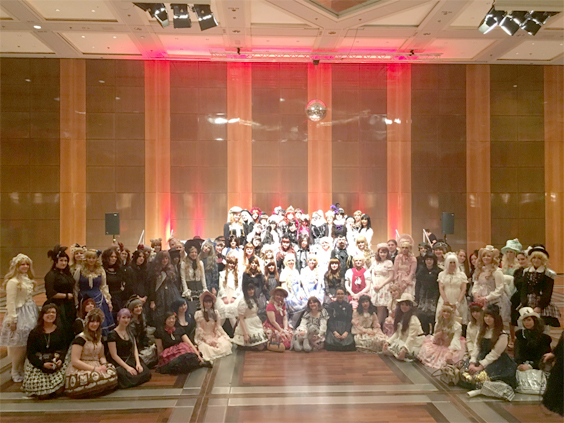 Around 200 people participated at the Ocha-kai (tea party), it was so fabulous! In terms of Europe, Lolita fashion might conjure up the image of France, but it's also actually really popular in Germany!
And in Germany, it's not just Lolita fashion... The black gothic look, the "gothic Lolita" style and punk fashion are also really in right now! As there are no Lolita fashion brands in Germany I was curious how people got their hands on the latest fashions. It turns out that everyone either does their shopping on the Internet or hits the shops during their travels to Japan.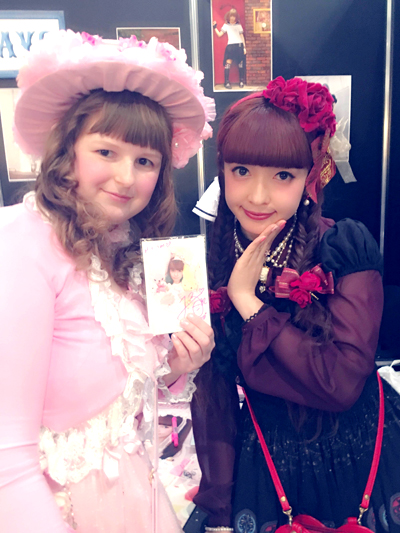 For Japanese people, you can find brands throughout the nation and it's easy to buy things (that you are looking for), but things are kind of different overseas. It's not a case of just buying whatever you fancy, people have to make things from scratch and re-style different items. It seems that people in Europe, maybe even more so than in Japan, are putting so much effort into their style and are leaving no stone unturned when it comes to fashion! I think I will have to do a bit more study into Lolita fashion! When I go abroad I see new designs, as well as so many well-dressed fashionable people, it so stimulating and gives me a great sense of motivation!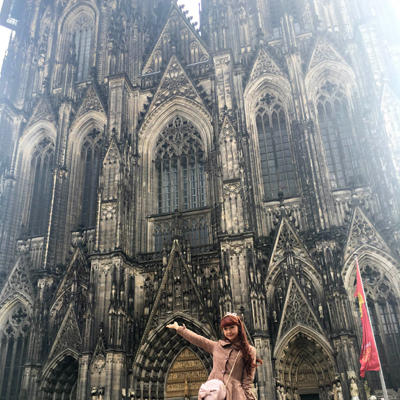 In Europe there are so many buildings that feature gothic architecture, they're the perfect fit for Lolita fashion! I got to do some sightseeing and was so impressed with Cologne Cathedral, which is a world heritage site. The streets were fantastic spots for photo shoots. There were so many places to take photographs; Germany left me feeling as happy as can be! It really delivered!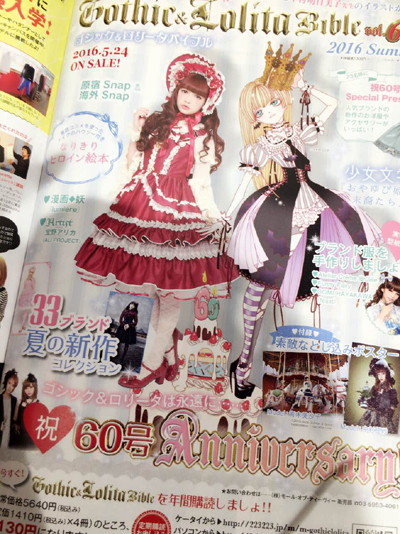 Alright then... Here is some news about me… The magazine, "Gothic and Lolita Bible" that just came out on May 24th was a special celebratory release to mark its 60th edition! I have been appearing in it since the 3rd edition, which is over 10 years ago. And this was the first time that I have been involved with the front cover. It was a collaboration between me and the illustrator Asumiko Nakamura, who is really popular in the world of Lolita! I feel so happy and fortunate to have been involved in Lolita for more than 10 years. It feels like a dream! If you can, please get your hands on a copy and have a look!
Misako Aoki
PROFILE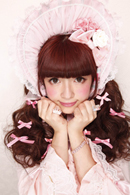 Misako Aoki
Lolita model, nurse, and President of the Japan Lolita Association

Models for KERA and the GOTHIC & LOLITA BIBLE while also working as a nurse. Was appointed as a Kawaii Ambassador (Lolita Fashion Representative) by the Ministry of Foreign Affairs in 2009. Has visited and attended events in over 30 cities across 20 countries and regions. Now has countless overseas fans.

Involved in setting up the Japan Lolita Association, has released "Lolita Fashion Book," has also worked in the development and promotion of new products. Contributes to activities that promote Lolita Fashion.

Misako Aoki official blog: http://lineblog.me/aokimisako/
Misako Aoki official website: http://www.misakoaoki.com/
This comment section is for readers to leave opinions and comments. Inappropriate comments may be deleted, so please remember to be respectful. Thank you!