#6 The popularity of lolita fashion in China continues to grow! Amazing tea parties were held in Guangzhou and Shanghai during August!

I made a guest appearance at the tea party in Guangzhou alongside the model and singer AKIRA!
After the trips I made to China during July, I was lucky enough to return in August, making guest appearances at "ocha-kai (tea party)" events in Guangzhou and Shanghai. I've had the chance to visit China many times this year, but there are still lots of places I haven't been to yet. I'm constantly reminded just how big China is. It never ceases to amaze me!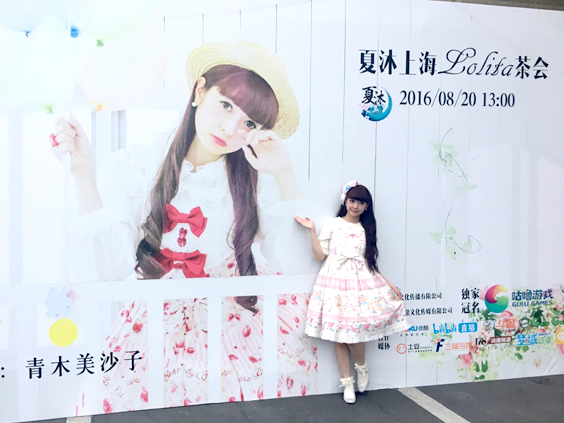 So, August saw major "ocha-kai (tea party)" events take place in both Guangzhou and Shanghai at top-end locations that looked a bit like wedding ceremony venues. Everything from the chandeliers, to the tables and chairs were absolutely gorgeous. The venue, the atmosphere… it was all spot on and in keeping with what you expect from lolita fashion, making for fabulous tea parties!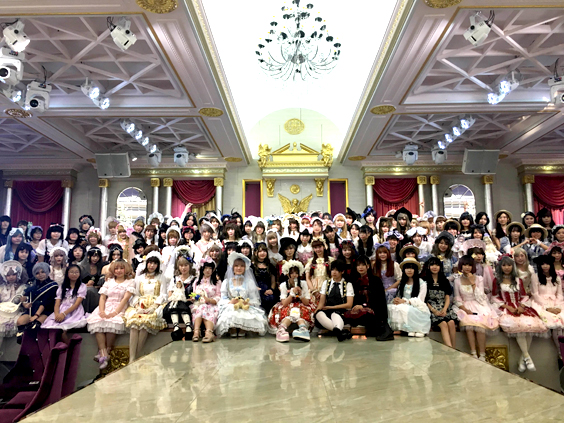 At the tea parties there were all kinds of exciting events taking place, such as fashion shows, talks, interviews and signing sessions! All the clothes that I wore were from Chinese lolita fashion brands. Chinese brands are producing so many kawaii deisgns. For example, the white bonnet that I wore, which had a winter-esque fluffy design was really rare and super kawaii!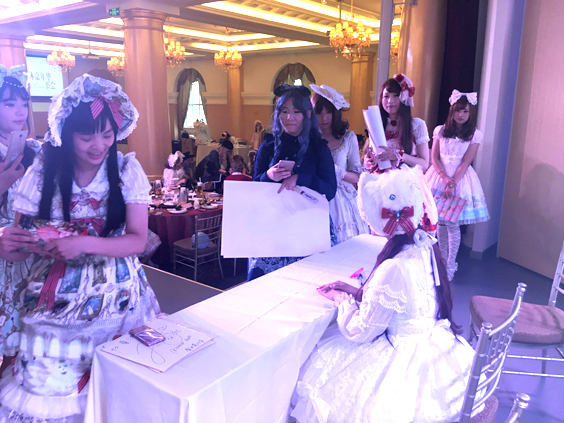 I made a guest appearance at the tea party in Guangzhou alongside the model and singer AKIRA. There were around 100 at the event and everyone was dressed in lolita fashion clothing and garments. It was so kawaii! It was so sparkly and exciting to see lolita fashion in such a wonderfully glamorous location!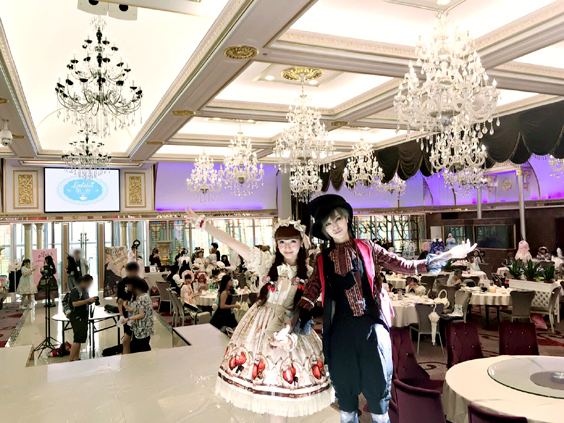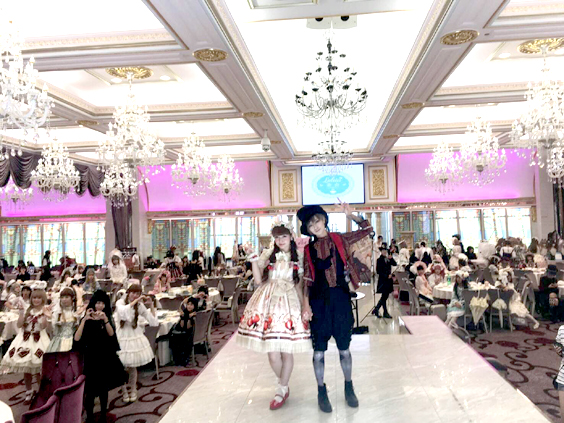 The thing that most surprised me on this trip was going to downtown areas in the city and coming across some people dressed in lolita style clothing. It's normal to see a lot of lolitas inside the venues where the events take place, but until now I hadn't seen many of them on the streets… It's a fashion style that is very conspicuous and really stands out, so I don't think it's easy to wear when you're just walking around the city. Well, that's what I thought, but during this visit I met people wearing lolita fashion in Guangzhou and Shanghai department stores and cafes! That was when I realized that the amount of people into lolita fashion has been increasing! And that made me so happy!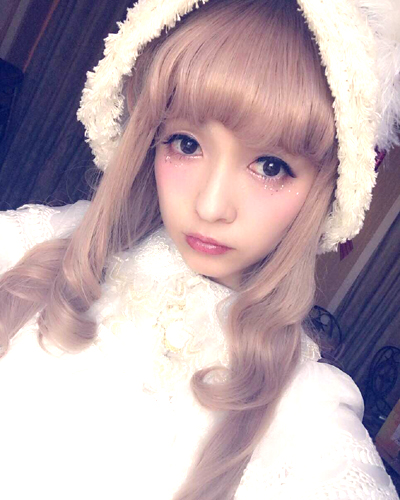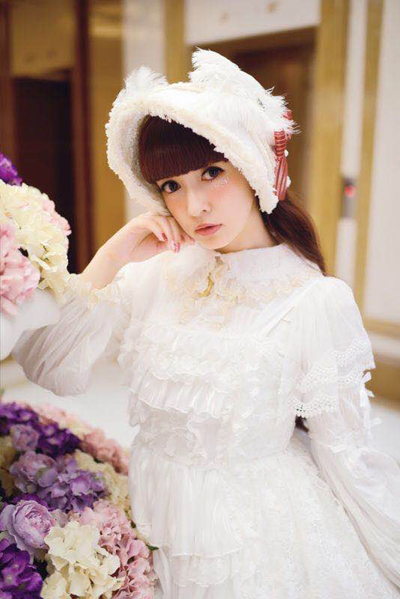 In September and October I'll be visiting Hong Kong, Wuhan and Chongqing! The events in China are coming thick and fast, which is good as I love Chinese food! Especially hot pot! Shanghai is such an exciting city, with the Vivienne Westwood cafe, the incredible Shanghai Tower, as well as all of the huge shopping malls just a few of the countless attractions.
The more I visit China, the more I come to love the country's culture and food! There are lots of exciting events scheduled for the next couple of months. I'm going to be visiting Wuhan and Chongqing for the first time, which I'm really excited about! I can't wait to have all kinds of amazing encounters and meet lots of different people. I'll do my best. Wish me luck!
Misako Aoki
PROFILE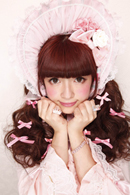 Misako Aoki
Lolita model, nurse, and President of the Japan Lolita Association

Models for KERA and the GOTHIC & LOLITA BIBLE while also working as a nurse. Was appointed as a Kawaii Ambassador (Lolita Fashion Representative) by the Ministry of Foreign Affairs in 2009. Has visited and attended events in over 30 cities across 20 countries and regions. Now has countless overseas fans.

Involved in setting up the Japan Lolita Association, has released "Lolita Fashion Book," has also worked in the development and promotion of new products. Contributes to activities that promote Lolita Fashion.

Misako Aoki official blog: http://lineblog.me/aokimisako/
Misako Aoki official website: http://www.misakoaoki.com/
This comment section is for readers to leave opinions and comments. Inappropriate comments may be deleted, so please remember to be respectful. Thank you!
PRESENTS
All the info. on asianbeat's present campaign!
* "A local specialty set discovered during the trip to Tagawa Area giveaway! Apply by Mon. 11 Jan. 2021 (JST)!