#57 A new form of Lolita cultural diplomacy in 2020(1/9)

The collaboration with comedian has been an exciting experience♪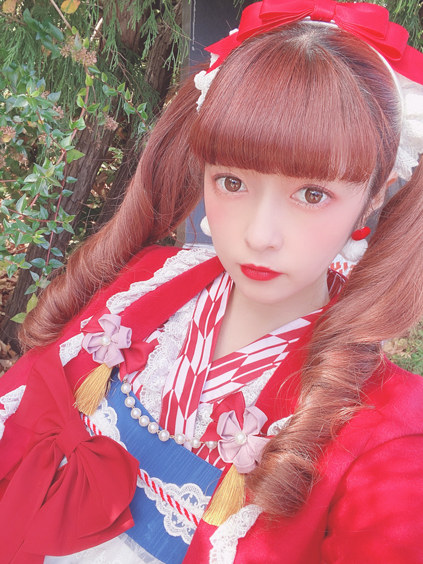 It's coming to the end of the year! 2020 is indeed a year full of changes, life without travelling abroad continues, and the weekly Lolita fashion cultural diplomacy held overseas had to go digital. I wasn't able to provide overseas events information to asianbeat as well... I had been visiting many cities in China every year during the 1-week New Year holidays, it's a shame that I can't go to Shanghai Disneyland this year. Although I wish that everything would be back to normal soon, it's been a year that I'd discovered many different opportunities to approach people overseas. In addition to YouTube, Instagram, and Twitter, I also actively update my channels on bilibili (Chinese video sharing website), Weibo, TikTok, etc. The total number of followers on Chinese SNS accounts have exceeded 800,000. I'll keep up my "Lolita fashion cultural diplomacy" online next year too.

Besides Lolita modelling, I've made many new challenges in different fields, mainly involving design and collaboration work. One of them was modelling for the picture book "Kuchidake-shinshi to Muttsu no Taiyou" created by COOKIE! from the double act "野性爆弾" (Yasei-Bakudan). It's a modern type of picture book which has included Kukki!'s narrating voice and some background music, and I played the main character of the story.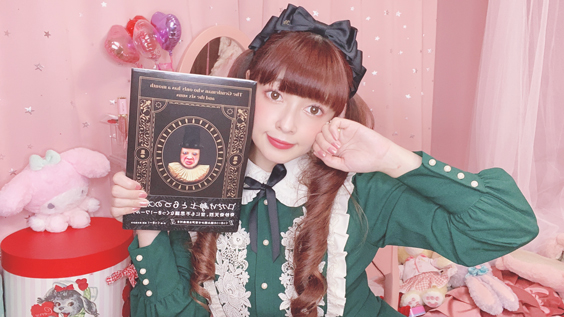 I've tried many different poses as the story depicts a Lolita girl entering a unique kind of world. I've been a Lolita fashion model for 20 years, but there weren't many poses suitable for this shooting so I decided to challenge some acrobatic poses! I've loved his work since long time ago, and I even went to his exhibitions in Shanghai, as well as those held in Japan.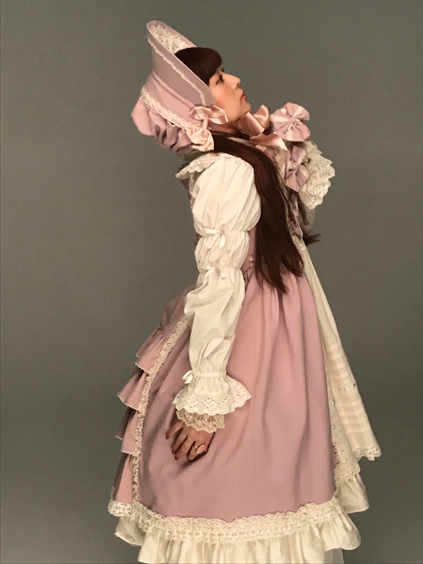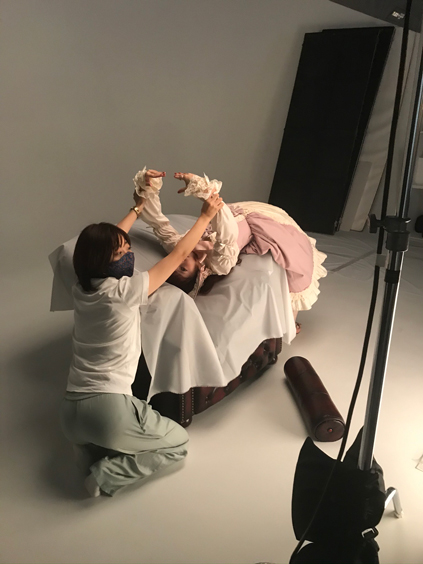 Apart from the tea parties which are important to me, I was able to try different jobs, such as modelling for picture book and collaboration with fashion brands, it's been a fruitful year for my "Lolita fashion cultural diplomacy". There's a good news ― the collaborative collection with fashion brands will be launched in spring and summer and we're now working on it. I'll create more opportunities for my career and keep up the work in a new form next year.
Misako Aoki
PROFILE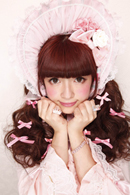 Misako Aoki
Lolita model, nurse, and President of the Japan Lolita Association

Models for KERA and the GOTHIC & LOLITA BIBLE while also working as a nurse. Was appointed as a Kawaii Ambassador (Lolita Fashion Representative) by the Ministry of Foreign Affairs in 2009. Has visited and attended events in over 30 cities across 20 countries and regions. Now has countless overseas fans.

Involved in setting up the Japan Lolita Association, has released "Lolita Fashion Book," has also worked in the development and promotion of new products. Contributes to activities that promote Lolita Fashion.

Blog: http://lineblog.me/aokimisako/
Twitter: @aokimisako
Instagram:
@misakoaoki
YouTube: Click
HERE
!
微博 (Weibo):
@青木美沙子-Official-
bilibili:
https://space.bilibili.com/487631711
Related Articles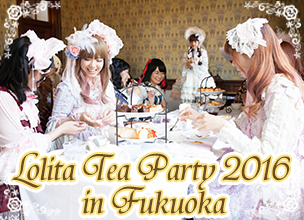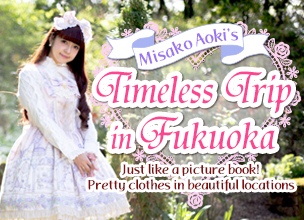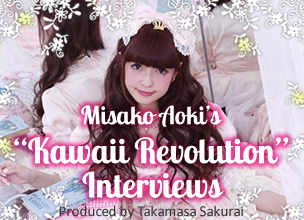 External Links
This comment section is for readers to leave opinions and comments. Inappropriate comments may be deleted, so please remember to be respectful. Thank you!