People with a poor sense of direction

"I have a map but I still do not know where I am going!" Does this sound familiar? Are you always getting lost?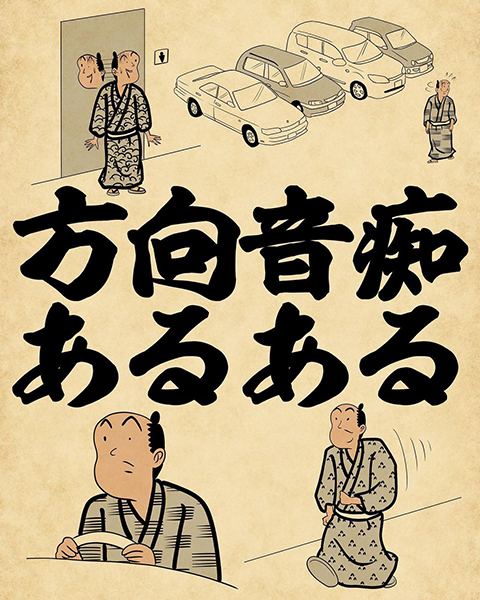 ©︎山田全自動
Have you had a chance to see any of Yamada Zenjido's Ukiyo-e inspired illustrations? The series looks at some of the "little things" in life that everyone can relate to! The images in this edition focus on people with a poor sense of direction! Do you always seem to get lost even when you have a map? If you are someone with a poor sense of direction, perhaps you can relate to some of these scenarios!


>>>>>>>>>>>>>★☆★<<<<<<<<<<<<
\ Forgetting which side you came in from after exiting the shopping mall restroom! /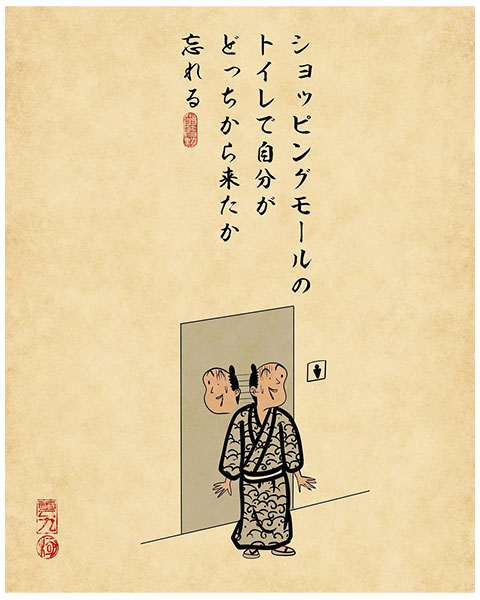 ©︎山田全自動
\ Believing in your sixth sense... /

"Alright, I'll go left!"

(turns out you were wrong)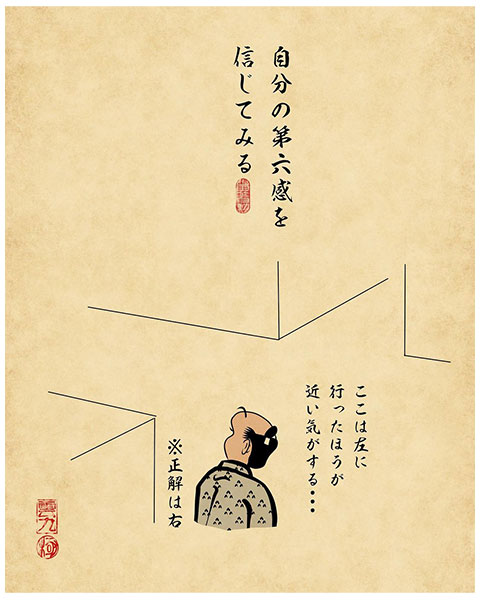 ©︎山田全自動
\ It takes ages for you to realize you're on the wrong path... /

What?

Where am I??

Why is there a river?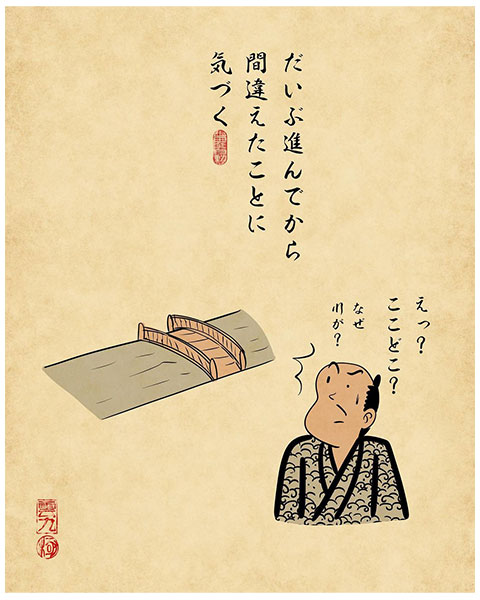 ©︎山田全自動
WRITER PROFILE
山田全自動 (Yamada Zenjido )
Born in Saga Prefecture in 1983, currently based in Fukuoka City and active as an illustrator and a web designer. Yamada learned Ukiyo-e on his own and started posting on Instagram in December 2016. Also active as a historical researcher and runs a blog called "
Y-shi ha Himajin
(lit.: Mr. Y has a lot of free time) ―Fukuoka's Street Heritages―" that introduces various sightseeing spots from a unique perspective.
---
- Instagram:
@y_haiku
- Twitter:
@y_haiku
- Facebook:
@yhaiku
- Blog "Yamada Zenjido Aruaru Nikki":
https://zenjido.blog.jp/
- Blog "
Y-shi ha Himajin ―Fukuoka Rojo Isan―
":
https://y-ta.net/