A Request to the Student Union Receives a Brilliantly Unexpected Response!

A student at Toyo University filled in a commment card with an illustration and handed it in to the student union. The reply he got was better quality (and quite different) to what he expected and is now spreading around the internet.
The picture featured Sayaki Miki, a character from the TV Anime Puella Magi Madoka Magica. The student slaved over the picture in class, going as far as to use Copic Markers and color.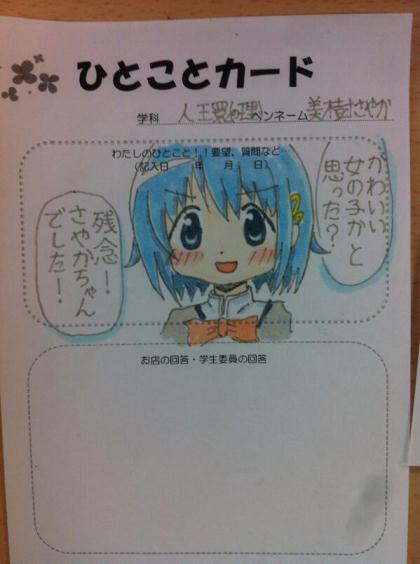 ▲ Sayaka says "Do you expect a pretty girl? What a pity! I'm Sayaka!".
He waited expectantly for a reply until, a few days later, a picture reply appeared on a noticeboard.
The reply below shows a picture of Madoka Kaname with a comment that she couldn't understand what Sayaka says. However it's superbly drawn, just like the first.
The student couldn't hide his surprise at this response and said "I got a way better reply than I expected". The comments it received included "The reply has fantastic drawing skills too", "This Madoka is too cute....the artist's an expert" and other high praise.
So perhaps you need to have great drawing skills and comeback skills to work at Toyo Universities Student Union?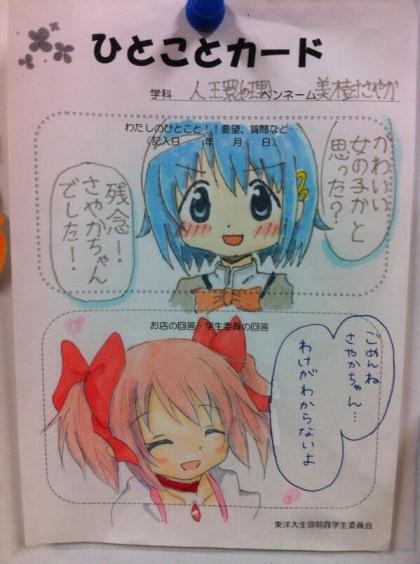 ▲ Madoka says "I'm sorry, Sayaka....but I can't understand what you are saying".
This tweet has received over 7000 retweets since being uploaded. It's getting a lot of attention.
We anticipating more great works next time.


Cooperation and Photo from:
Twitter たかな☆さん @Littlehomu1992
About the image: The top illustration is by the student who submitted it. The lower picture is the reply received from the student union.

Related Articles to "Puella Magi Madoka Magica"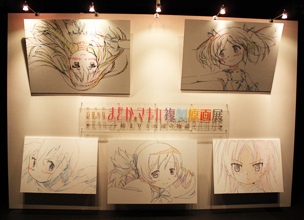 [Photo Report] "Puella Magi Madoka Magica" Exhibition of original image reproductions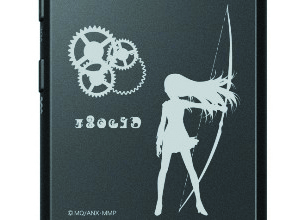 [Culture Watch] Limited Edition "Puella Magi Madoka Magica" Walkmans on Sale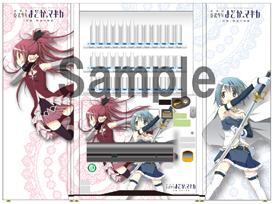 [Culture Watch] "Puella Magi Madoka Magica" vending machines are now in Tokyo, Osaka and Fukuoka.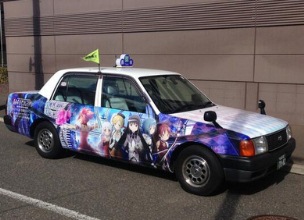 [Culture Watch] "Puella Magi Madoka Magica" Ita-Taxi in Sapporo City.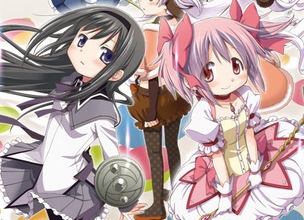 [Culture Watch] "Puella Magi Madoka Magica" to be broadcasted over three stations: MBS, TBS, and TV Tokyo
PRESENTS
All the info. on asianbeat's present campaign!