Celebrating the new release "Love Live! The School Idol Movie," the Zacrich x Love Live! collaboration will give you the chance to vote for your 2 favorite characters!

Which 2 characters will appear on Zacrich ice cream packages!?
The Lotte ice cream "Zacrich" and the immensely popular anime "Love Live!" have joined forces for a unique collaboration, which will see "Love Live! Commemorative Film Release Campaign" ice creams go on sale (9 limited edition packages will be released)! And in line with this Zacrich have put together an "image duo" voting campaign!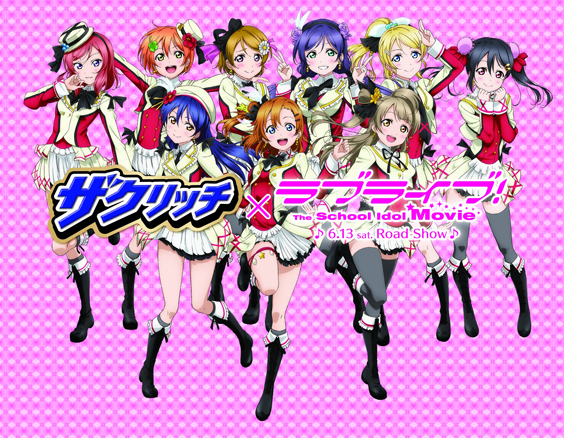 For this campaign, the 9 members from the school idol group "μ's(Muse)," who star in "Love Live!" will be appearing on the packages of the ice creams. Participants will be choosing which member they want to represent the chocolate flavor and who they want to represent vanilla.
Each character will appear on their own package. Fans can purchase the ice cream featuring their favorite character on the front and use the special serial code that appears on the limited edition goods to vote for idol group member they want to win! The 2 members with the most votes will be selected as the official faces of Zacrich's ice cream wrappers for this coming autumn! In addition, all those who vote will receive an original screensaver of the 9 characters. (The character will be randomally selected.)
A special website has been set up for for the campaign (
http://lottecp.jp/zacrich2015/
)! So please check it out and get voting for your two favorite characters! [* Please note that this product is only on sale in Japan. ] (Editorial Dep't.: Asami)
Campaign Summary
Campaign Name
Zacrich Image Duo Voting Campaign
Products you can apply with
Zacrich "Love Live! Commemorative Film Release Campaign" (9 limited edition packages will be on sale)
* Please note that ordinary packages will not be printed with the serial numbers necessary for voting.
* Please also note that this product is only on sale in Japan.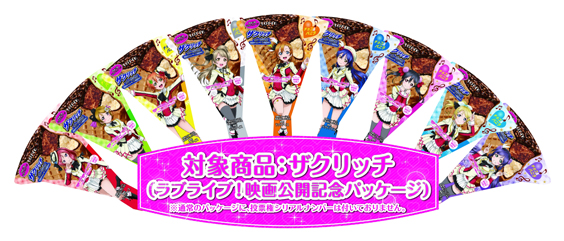 Voting Deadline
23:59 Wednesday 15 July 2015 (JST)
* Please note that some stores might stop stocking the limited edition ice creams prior to the voting deadline closing.
Voting Method
After purchasing your Zacrich "Love Live! Commemorative Film Release Campaign"ice cream, please check the serial number that gives you the right to vote (which will be listed inside the package) and enter it into the official campaign website. Then select the member you want to vote for and choose if you want them to represent the Zacrich "chocolate ice cream" or "vanilla ice cream."
Prizes (Applicable to all those voting)
Image duo, rules for voting (1 serial number gives you 1 vote)
Original screensaver (1 serial number will randomlly assign you 1 screensaver)
Campaign Website
http://lottecp.jp/zacrich2015/
Contact Information
"Zacrich Image Duo Campaign" Office
Email: zacrich2015@lotte-cp.jp
Notes
* You can vote as many times as you like.
However, you can not vote multiple times (more than once) using the same serial number.
* Your vote will be invalid if you choose the same member for "chocolate ice cream" and "vanilla ice cream."
* You cannot select which type of screensaver you want as your prize.
Please note that if you vote multiple time there is a chance of receiving the same prize more than once.
* Lotte Group employees, as well as their families and company affiliates can not apply.
* In order to get your vote for this campaign, you will need to register as a "Sakusaku Member," which is necessary for all people when applying to campaigns sponsored by the Lotte Group. When registering as a "Sakusaku Member" you will have to verify that you agree to the specified terms and conditions for members. Please be sure to click the button giving your consent in order to proceed.
What is "Love Live"?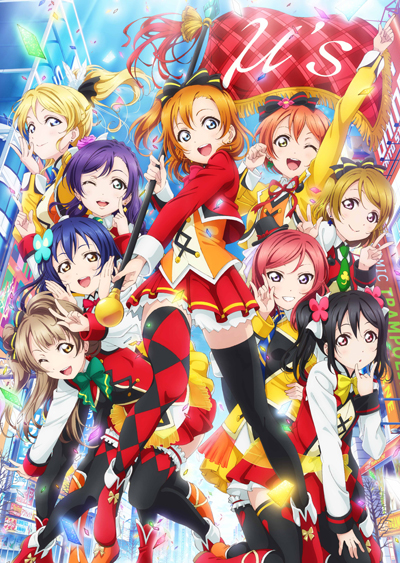 School Idol Project, has been developed across all media platforms, and focuses on the concept of "A Story for Everbody."
School idol group "μ's (Muse)" are engaged in a wide range of media, including, PV (DVD & BD) animation that appear along with CD releases, written word publications (magazines and novels), TV anime, smartphone games, consumer games, and trading card games. In addition, the original "μ's (Muse)" actresses are involved and appear in live events, radio appearances, and on Nico Nico Live (video sharing website).
First series was broadcast from January to March 2013, while second series was on air from April to June 2014. From January 31 to February 1 2015, μ's performed on their own for the fifth time and the concert was held at the Saitama Super Arena Stadium Mode. From June 13 2015 they will be taking their new theaterical production "Love Live! The School Idol Movie" on the road and touring throughout Japan.
Official Website:
http://www.lovelive-anime.jp/
So what exactly is Zacrich?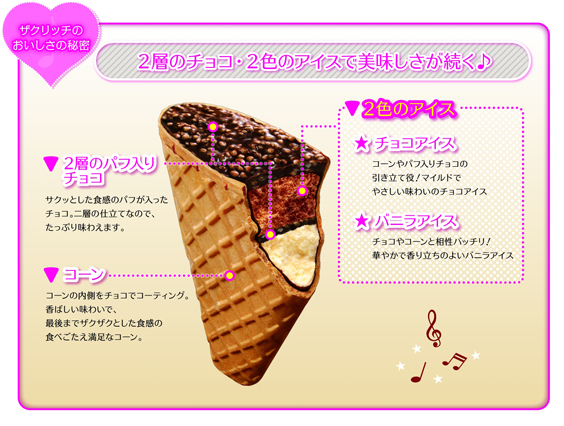 Breaking the mold of what was generally accepted as the norm for ice cream cones in Japan, "Zacrich," with its crunchy texture, hit the shops in March 2010. And it is the cone that has the secret, crunchy texture! The cone has a sweet, tasty aroma and a layer of chocolate coating on the inside. The ice cream fits in your hand, is easy to hold and has adopted a new, innovative fan-shaped cone. By flattening the cone, they have made an ice cream that can be eaten with ease. This delicious treat, is a perfect balance of waffle cone, ice cream and chocolate, and is a filling ice cream that can be eaten on the go! With 2 layers of chocolate and 2 layers of ice cream, please enjoy the brand new and improved Zacrich!
Official Website:
http://www.lotte.co.jp/products/catalogue /ice/04.html