The next-gen musical instrument app "KAGURA" won big at the "Global Innovator Conference 2016" in China!

Numerous domestic and international awards! The world is taking notice of the next-gen musical instrument app "KAGURA!"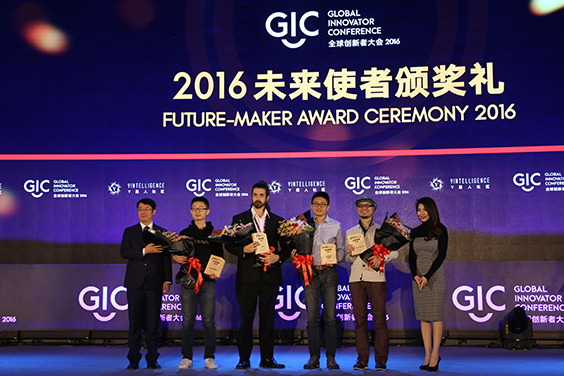 On November 5th several industry leaders from across the world participated at the "Global Innovator Conference (GIC) 2016" in Beijing, China. There was a wide range of fields represented at the "GIC," with well-known guest speakers from a number of different industries and creative, ground-breaking companies invited to the event. As such there was great deal on display, including ideas and visions for future innovations, all of the latest technologies, as well as interactive art.
A number of prominent figures gathered at the venue, including the likes of National Palace Museum President Shan Jixiang (単霽翔), action film director Renny Harlin (whose famous works include Die Hard 2 and Cliff Hanger), as well as Ryohin Keikaku Co.,Ltd. (Muji) President Masaaki Kanai from Japan.
Taking to the stage as a guest speaker, Shunsuke Nakamura was there from Fukuoka representing Shikumi Design Inc., a start-up that develops all kinds of content using the latest digital technology. A Shikumi Design creation, the next-gen musical instrument app "KAGURA," which turns body movement into music, gained praise for its innovative qualities and amazing potential. It also won the "Future-Maker Award," which is given to innovators from across the globe who are shaping the future!

Having already amassed an impressive array of awards, including the Grand Prize at both the Intel sponsored "Intel® Perceptual Computing Challenge 2013" and the "Sónar + D Startup Competition 2016," which was won at a convention for cutting edge music-related start-ups in Barcelona, Spain, "KAGURA" is truly gaining international recognition.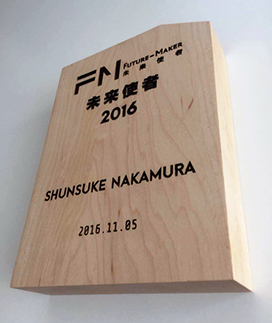 With "GIC" coming just a week after appearing at "Slush Shanghai," a start-up event in Shanghai, Mr. Nakamura said "I can feel the potential for possibility thanks to the great feedback we've had in China." Having started off in Fukuoka, the home of many creative companies, "Shikumi Design" are now active on the world stage! We'll be sure to keep an eye on what they get up to in the future! (Editorial dept.: Gon)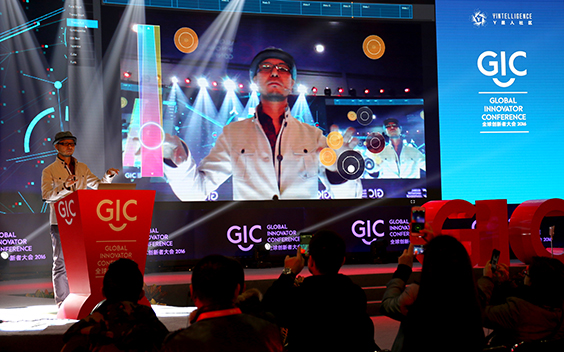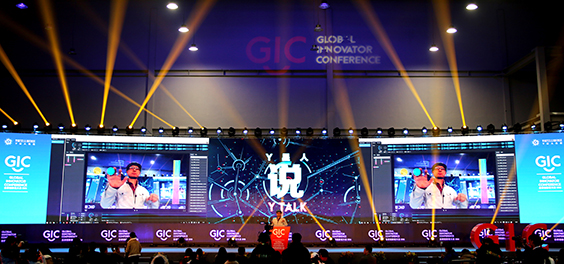 Here is Mr. Nakamura presenting "KAGURA" at the "Global Innovator Conference 2016."
Shunsuke Nakamura (中村俊介) [Shikumi Design]
Related Articles
External Links