Find-out more about "Henkei Shojo," an enigmatic anime that has been viewed more than 4.5 million times worldwide!

Astonishing transformations that really pack a punch!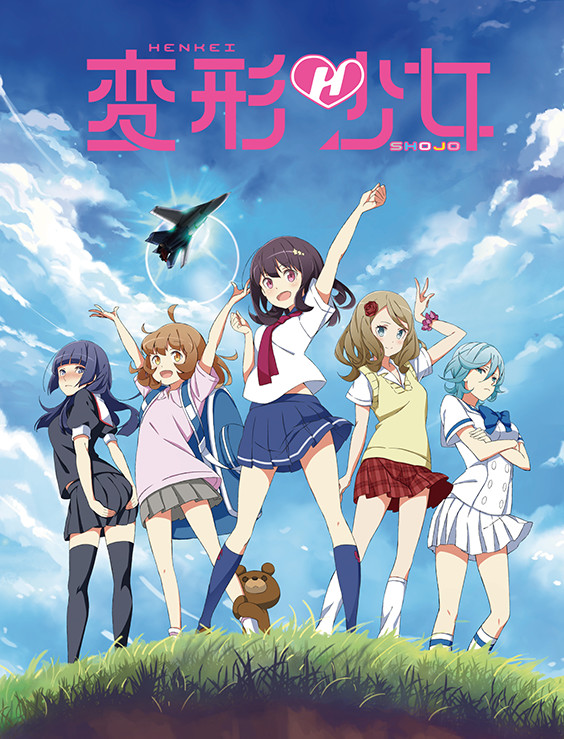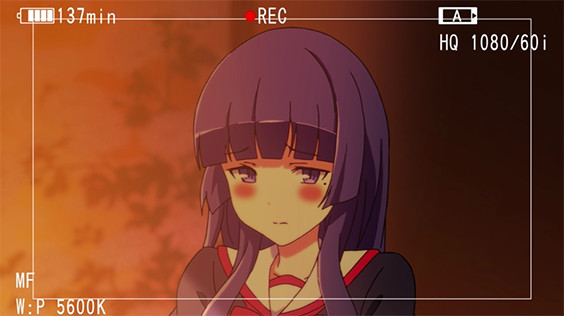 Released online in March, the series of short mysterious anime called "Henkei Shojo" ("変形少女" lit.: Transforming Girls) explores what happens to a group of young girls who have the ability to suddenly transform. With the fourth installment set to be released shortly, the anime has garnered attention a great deal of attention overseas and has already been viewed more than 4.5 million times worldwide.

Wait until you hear about the cool casting choices! Episode one features the voice artist M.A.O, who plays the role of sailor-suit wearing "羽瑠 (Haru.)" The second episode stars the popular cosplayer Enako as "りん (Rin,)" who has become known for her trademark backpack. Voice artists Kana Hanazawa provides the voice for the young shy "衣月 (Itsuki)" in episode three, while the fourth installment, which is due to be released at the end of August, will see the actress Sola Aoi take on her first voice acting role! Those cast so far have come from a range of industries, which means that the public are sure to be talking about which big name stars might appear in future episodes!

Itsuki (衣月): Kana Hanazawa

Nana (那奈): Sola Aoi
Each minute-long, self-contained installment has stirred the curiosity of fans with their intriguing nature. And there are still more mysterious new episodes set to come! The official YouTube videos feature English subtitles, and it seems that viewers overseas have really taken to this charming series, with lots of people leaving comments in English under the videos. If you get the chance, make sure to check-out the transforming girls and their super cute outfits! (Editorial Dept.: Gon)
About "Henkei Shoujo (Transforming Girls)"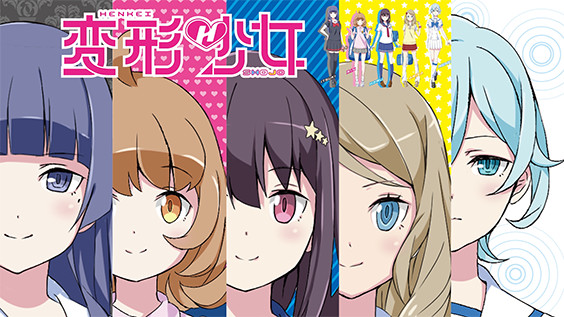 "Henkei Girls" is a series of CG anime shorts revolving around a world where seemingly ordinary high school girls can "transform" into various vehicles and robots. One of the girls is Haru (the center in left picture) who can turn into a fighter jet. Each episode focuses on a new girl as they get into various situations, and use their shape-shifting gifts in order to get around every day high school life.
* For more information:
Official website:
http://henkeigirls.com
Official Twitter:
@henkeigirls
Henkei Shojo Episode 1 (Haru):
https://youtu.be/HhgiiVddR5c
Henkei Shojo Episode 2 (Rin):
https://youtu.be/MQnOYZ_Glt8
Henkei Shojo Episode 3 (Itsuki):
https://youtu.be/PHAfhxXZJus
Henkei Shojo Theme Song "Me-Chu-Pa-La" 1 chorus ver.:
https://www.youtube.com/watch?v=XiphUB1kYbU
Related Articles
External Links