World Seifuku Project - Special Feature
Under the phrase "Japanese Seifuku to the world", we at asianbeat have teamed up with the high school girls Seifuku shop CONOMi and started the "World Seifuku Project.Japanese school uniforms have become very popular outside the country for its "kawaii" fashion style.In New York and Taipei people wear Seifuku as weekend fashion, and in Thailand one school which introduced Japanese style Seifuku school uniforms increased enrolments tenfold. It is said that the popularity of Seifuku is partly derived from the popularity of Japanese anime and manga.This project is a cooperative effort between asianbeat, with readers from more than 150 countries and regions, and Japanese original Seifuku brand store CONOMi, to bring Seifuku designed with world famous animations and introduce Seifuku lovers from all over the world. We will bring you Seifuku information from throughout the globe and also Seifuku culture from Japan.
Thoughts and enthusiasm for "Seifuku" and "Kawaii Culture" Special interview with two key people
Interview with CONOMi President, Mr. Aiura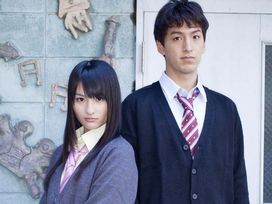 "Mr. Seifuku" shares his views on current Seifuku culture and his dreams for the future.Behind the scenes - Collaboration with Evangelion
Interview with Sakurai Takamasa aaaaaaaaaaaa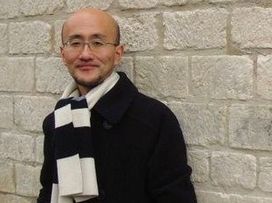 We speak with Sakurai Takamasa, the man behind the Japan's "Kawaii Culture"In the interview, he shares his ideas on the project and enthusiasm for Evangelion.Don't miss the latest info on Kawaii Culture
Seifuku fashion around the world
The Worldwide Seifuku Photographic Pavillion -Supervised by Sakurai Takamasa

The "Seifuku" Photographic Collection, accumulated by Sakurai-san, is now on display. He also reveals how he felt while traveling throughout the world. Find out the latest as Seifuku takes over the world!