The mysterious skin shedding creatures that help deliver the weather forecasts! "Dappys" is a unique anime that originated in Fukuoka!

You'll be captivated as soon as you see these mesmerizing characters!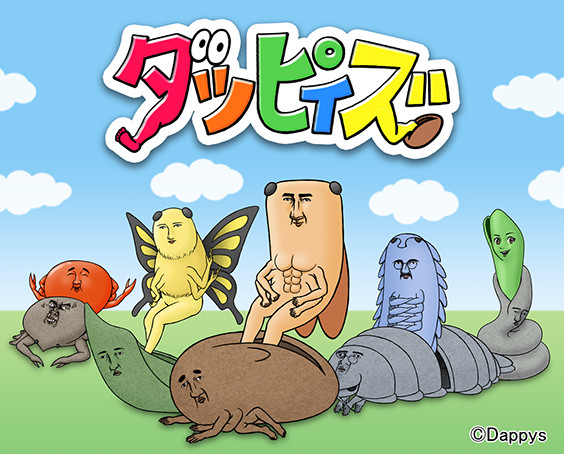 Dappys are captivating creatures that cast of their old skin and appear in a refreshing new form. You might have heard their awesome theme tune. The beginning goes something like this, "Hey everyone whose feeling a little weary, don't be so stressed, just shed your skin and everything will be alright!" Each of the characters has their own distinctive charms, from Semippy's strong handsome features to Daiogusokumushippy who is said to be impossibly intelligent. Their songs, which are sung in the local Hakata dialect, really help cheer people up!
"Dappys" has been broadcast on TVQ Kyushu Broadcasting Co., Ltd. since May. The anime is shown twice a week and helps deliver late night weather forecasts for the Fukuoka area. The unique world is the creation of Fukuoka native Takashi Taniguchi, who is not only responsible for the character designs, but also writes and directs the anime. Taniguchi has also brought us titles such as "Mori no Ando" and "Mukidashi no Mitsuko" in his highly distinctive style. The "Dappys" theme is also very memorable. Even if you have seen the anime once you are unlikely to be able to forget the catchy tune. The nostalgic melody coupled with the upbeat cheerful lyrics is enough to put a smile on anybody's face. If you are in Fukuoka, make sure to check-out these fun "cugly" characters joining in with somewhat surreal weather forecast!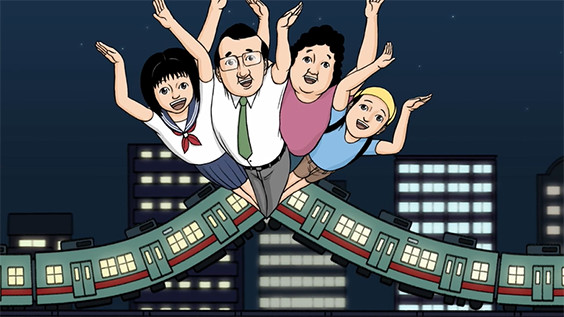 All eyes were on the debut public appearance of "Semippy!"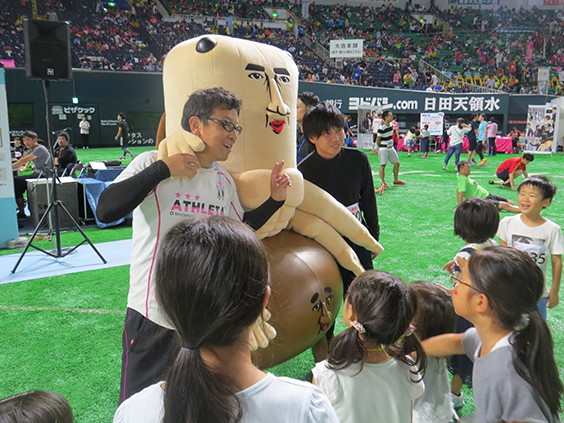 "YAHUOKU DOME RELAY MARATHON 2017" event. (Photo provided by: DLE Inc.)
And guess what? People could meet Semippy, complete with a perfect six-pack, in real life at a FUKUOKA YAHUOKU! DOME event for the first time on Sunday 16th September! From children to adults, Semippy was surrounded by fans of all ages. It was clear to see how popular the character and the anime has become with local people. "Dappys" will continue collaborating with facilities around Fukuoka and appearing at various events, so be sure to keep an eye out for them! (Editorial Dept.: Gon)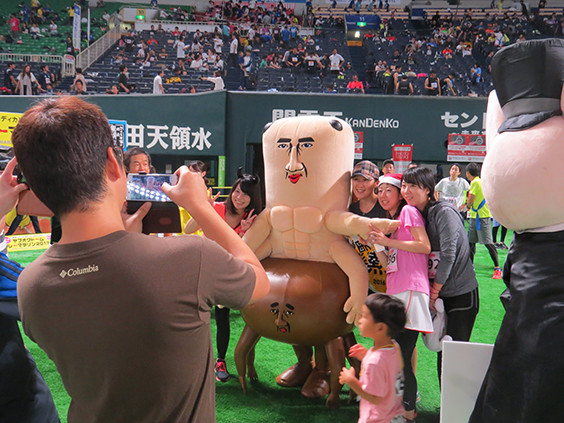 Here is a photo of what was Semippy at the "YAHUOKU DOME RELAY MARATHON 2017." (Photo provided by: DLE Inc.)
ダッピィズ (Dappys)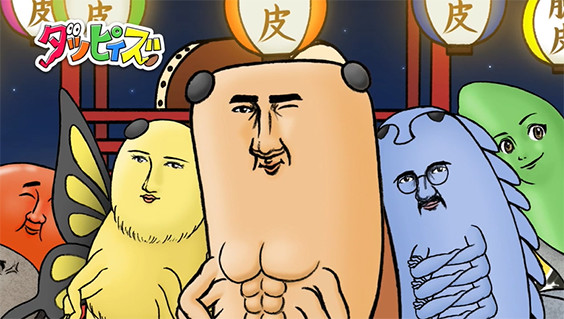 "Dappys" are strange creatures that shed their skin. They help people who might be feeling a little down by singing fun songs! If you're a bit low and need a little pick-me-up Dappys will surely appear!?
- Dappys Official Website:
http://www.dappys.net/
- First anime episode "Dappys" #01 (without the weather forecast):
https://youtu.be/h1YfoQKThkA
- "Dappys Weather Forecast" (TVQ)
Every Wednesday (starting from 3rd May) 01:30 - 01:35
Every Saturday (starting from 6th May) 02:55 - 03:00
- Goods and merchandise: From Saturday May 27th, five different badges have been on sale are on sale at LIBRO Fukuoka Tenjin, LIBRO Kurume, and LIBRO Kasuga.
Related Articles
External Links