One of Kyushu's largest pop culture events! The "Kitakyushu Pop Culture Festival 2017" is coming soon!

The fully loaded schedule is sure to have fans going wild with excitement! Continuing to evolve and grow, the KPF is a powerful event that is not be missed!

One of the Kyushu region's largest pop culture events, the "Kitakyushu Pop Culture Festival 2017" (KPF) will take place over two days, Saturday 4th to Sunday 5th November at the West Japan General Exhibition Center Annex and Aruaru City! First held in 2014, the event is now in its fourth year and has gone from strength to strength each time it has been held! This year's unbelievable schedule and line-up is sure to have fans feeling giddy with excitement! Keep reading to find-out about some of the main draws and biggest attractions!
The dream collaboration is almost here! Make sure to catch the theatrical version of "MAZINGER Z / Infinity!"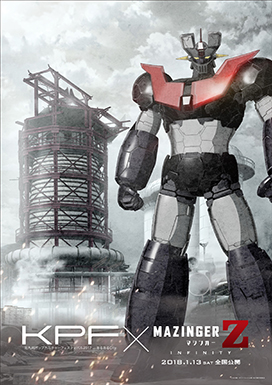 ©永井豪/ダイナミック企画・MZ製作委員会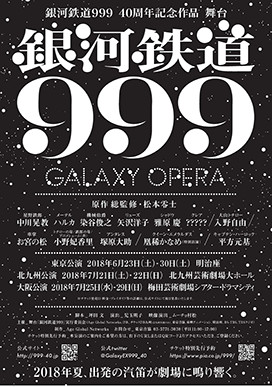 Over 45 years since its initial release, the legendary robot anime "MAZINGER Z" is finally being made into a movie! Original drawings from the series, which feature the blast furnace at the government-owned Yahata Steel Works (a site that was recognized on the UNESCO World Heritage List in 2015) in the background, will be on display for the first time! (above photo, upper left) On Sunday 5th November, a special talk is scheduled to take place featuring voice artists who will be starring in the upcoming Mazinger Z anime film, Fukuoka-native Kappei Yamaguchi (who will play Mucha) and Miku Ito (who voices one of the Mazin-Girls). There will also be a huge balloon replica of MAZINGER Z's upper body on display! Measuring 4 meters wide and 2.5 meters high, this is the first time that this gigantic inflatable installation will be on display! It is not just long term "MAZINGER Z" fans who are keenly anticipating this new release! The film has caught the attention of anyone interested in robot-themed anime, and is set to be released nationwide Saturday 13th January 2018! Don't miss this chance to get a glimpse into the world of "MAZINGER Z," before the film is officially released!

---
To commemorate 40 years since the Kitakyushu native Leiji Matsumoto's masterpiece "Galaxy Express 999" was first broadcast on TV, a special stage production will be held from next June in Tokyo, Kitakyushu and Osaka! The cast from the upcoming performances, "Galaxy Express 999 GALAXY OPERA," will be at the KPF! The likes of Haruka (who plays the role of Maetel), Omiyanomatsu (conductor), and Kaname Ouki are all scheduled to make appearance on the KPF main stage on November 5th.
Aiming to be the number one cosplayer in the world! The "WORLD COSPLAY SUMMIT 2018 Kyushu Qualifying Round" is due to take place!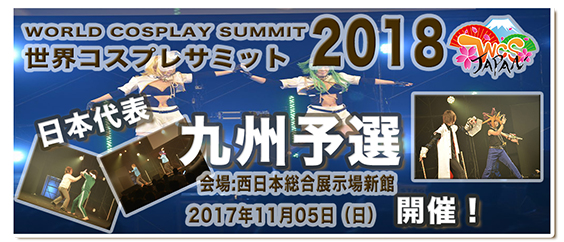 The "World Cosplay Summit" (commonly known as WCS) is a hotly anticipated event that receives attention from all over the world. Each year contests compete as representatives of their countries and regions and try to take home the overall title.
Before it is decided who can participate on behalf of Japan, various regional qualifying rounds are held. The winner of each preliminary stage advances to the national contest, with whoever finishes top earning the right to proceed to the WCS finals. The Kyushu qualifying round will be taking place at the KPF again! With so much at stake, the level on display is sure to be incredibly high! There will also be attractions at the festival staged by Aruaru City, in collaboration with cosplay studios "Booty Fukuoka" and "Underland." Cosplayers are in for a real treat!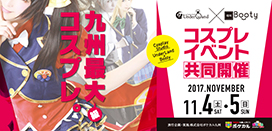 Check-out the hotly anticipated "eSports" at the KPF!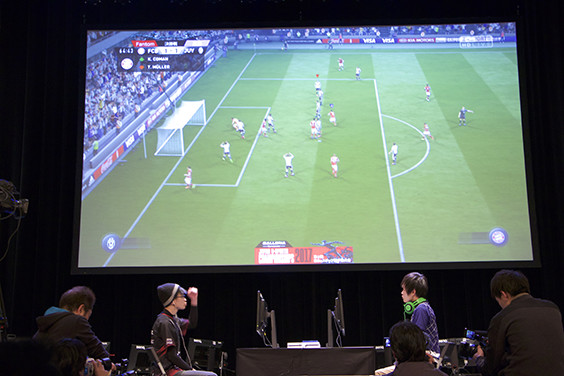 The "eSports" event sees professional gamers go head-to-head in front of big crowds. During the festival, there will be demo matches of "FIFA" and "BLAZBLUE," as well as the chance for computer game fans to play both games. "eSports" always attracts a lot of interest! Make sure to stop by and try out the gaming corner, where visitors can play these titles completely free!
A "Japanese Modern Illustration Exhibition"! Depictions of Kitakyushu City drawn by professional illustrators!

Featuring works by professional illustrators working both inside and outside of Japan, there will also be an exhibition displaying a range of artwork that include Kitakyushu City's historic buildings and retro streets somewhere within the composition. Some of the beautiful backdrops skilfully depict symbols of the city, such as Kokura Castle and Mojiko Station. And be sure to check-out the works of Kitakyushu-native Shiitake, who created asianbeat's official character "asianbeat-chan!" This is a truly unique opportunity to see the new artists works up close!
The sights and attractions we have featured in this article are just some of the highlights visitors can expect to experience at the 2017 installment of the KPF!
There will be a series of life-size cutouts of the characters from the popular manga "Bungo Stray Dogs (文豪ストレイドッグス)" specially arranged, as well as booth promoting the new TV anime "Hakata Tonkotsu Ramens (博多豚骨ラーメンズ)," which is scheduled to broadcasting in January next year.
There will also be a live recording of the anime program "Ani-chan♥Fukuoka," as well as appearances by the voice artists Atsumi Tanezaki and Ryota Takeuchi who play the roles of Hatori Chise and Elias Ainsworth in "The Ancient Magus' Bride." Sub culture enthusiasts are going to absolutely love every aspect of the KPF! If you are looking for more details about the schedule, or any other information about festivals, please check the official website! (>>
HERE!
) Members from the asianbeat editorial team will also be sneaking in to the event to report on all the action! In keeping with the theme of this year's KPF "Inspire! - Experiences that Create the Future -," the festival will be full of exciting, hands-on attractions, which are sure to be great fun! (Editorial Dept.: Gon)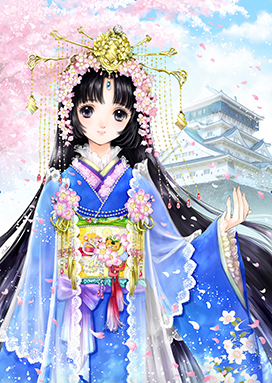 ©しいたけ/小倉城姫
Kitakyushu Pop Culture Festival 2017 with Aruaru City
- Dates: Saturday 4th November - Sunday 5th November 2017
- Times: Saturday 12:00 - 21:00 (exhibition area closes at 18:00) / Sunday 10:00 - 17:00
- Venue: West Japan General Exhibition Center Annex
*Please note: Some events will be taking place at other locations.
- Organizer: Kitakyushu City
- Co-Organizer: Aruaru City and KPF2017 Executive Committee
- Fee: Free
*Please note: Some attractions will require a fee
- Website:
http://www.ktqpopfes.jp/
Related Articles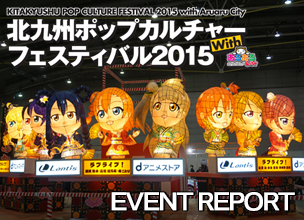 External Links