Sweet yet spicy! Check-out this new "Mentaiko Milk Flavor" ice cream!

What exactly does "Mentaiko Milk" flavored ice cream taste like?!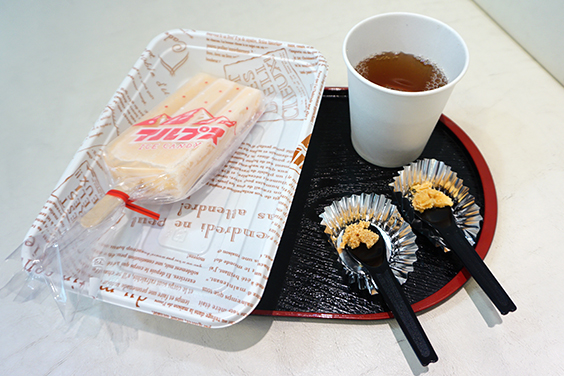 I had a chance to sample "Kan Mentaiko Abura-zuke" (lit. canned mentaiko marinated in oil) (left spoon) and "Men-Tuna Kankan Premium" (right spoon), as well! They are both full of flavor)!
This Summer has been a lot hotter than usual! What better way to cool down than with an ice cream! Have you sampled any nice flavors recently? "Cool Mint" has proven popular this year in Japan! Companies are always bringing out new products! I was really happy during these summer months as I got to enjoy various cool mint ice cream, which is my favorite flavor! But there is another kind of ice cream that I have wanted to try for quite some time. That is a Mentaiko-flavored ice cream that is currently on sale! Mentaiko is a type of pollock roe that is particularly famous in Fukuoka. It has been on my radar since last year, so the other day I decided to go and try one!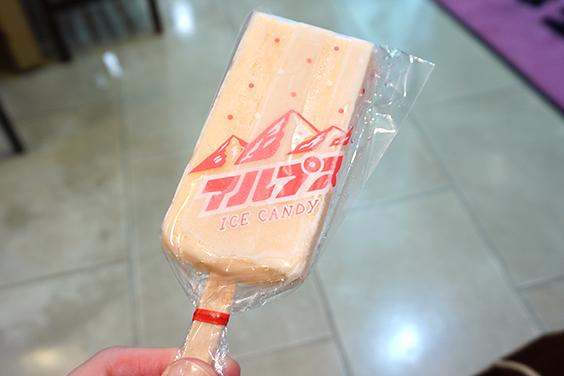 It is almost the same color as sakura (cherry blossoms)!
I went to the well-established Mentaiko store "Fukuya" (Tenjin Chikagai Branch). I purchased an "Alps Ice Candy Mentaiko Milk Flavor" ice cream as soon as I got into the store. (*Each one costs 200 yen [tax included])
You will initially be hit by a sweet milky flavor! You might ask yourself where the spice has gone? Just then the milky taste gives starts to give way to the spicy flavor of mentaiko, which then starts to spread in your mouth! The fusion of sweet and spicy flavors is very unique! It probably contributes to around 6% of the overall flavor, but I could still really taste the mentaiko!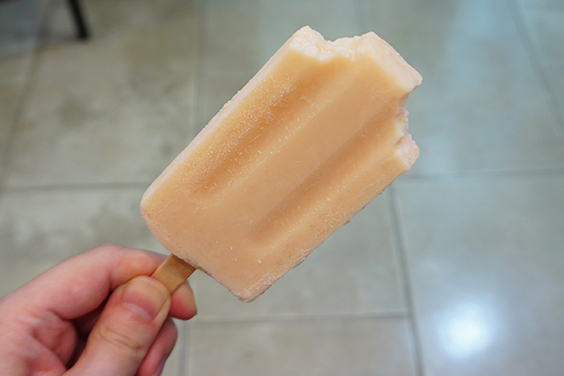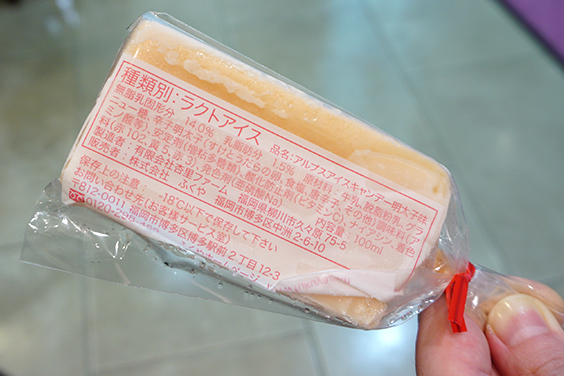 Mentaiko milk is the seventh flavor of "Alps Ice Candy" to be released. The ice cream was developed to celebrate Fukuya's 70th anniversary! If you are interested, be sure to check-it-out! You'll be surprised how mentaiko can be mixed with anything!! (*Please contact the store to check that they have this flavor in stock prior to your visit.) (Editorial Dept.: Gon)
味の明太子ふくや (Hakata Nakasu Aji no Mentaiko FUKUYA)
Related Articles
External Links