With the free simultaneous translation service "kotozna chat," let's chat with people all over the world!

Simultaneously translating over 100 languages! Try using this convenient tool!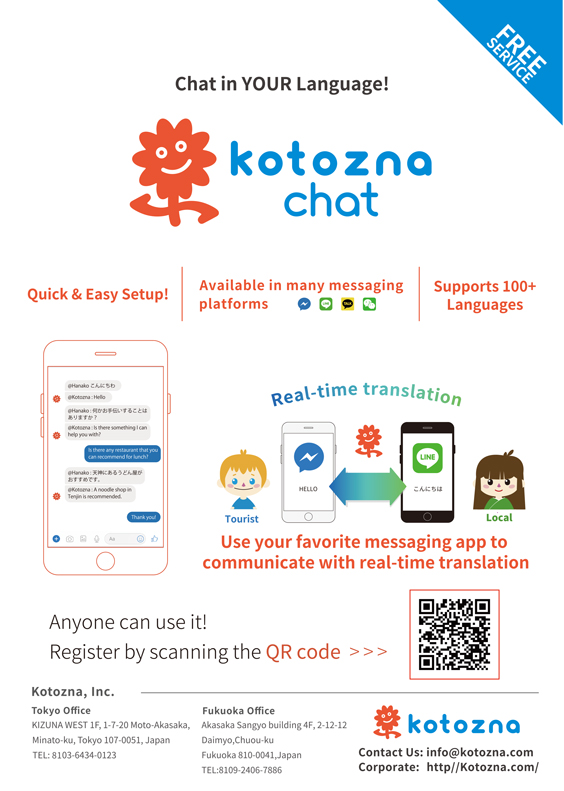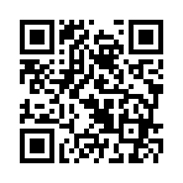 Introducing "kotozna chat," a free and convenient chat application that assists in communications between different languages! How to use it: from the official QR code, just select the SNS that you use and follow it. The person you want to chat with reads the QR code, and then the messages between the two of you will be translate right then and there! As of March 2019, the application works with Facebook Messenger, LINE, WeChat, and Kakao Talk. Translating conversations in the blink of an eye, it looks like this app will become a powerful ally in communicating with friends from overseas!
Now, an initiative is underway to increase services offered to the target group of restaurants, hotels, and tourist information offices. Starting February 2019, they have also started the service "Kotozna Group Chat!" Chat group grouped by theme, members can post photos and exchange information related to that matter! Reading the QR code on the right, you can see what information has been exchanged in the Fukuoka group chat! Interested parties, please have a visit. Crossing the "language barrier" to communicate is all the more joyful. For detailed information on how to use the app, please check out the official site (>>
here
!) (Editorial Dept.: Gon)
Related Articles
External Links