Ten Consecutive holidays filling up on eggs! The "Bayside Easter TAMAGO FESTA 2019" starts from Saturday 27 April!

An "egg event" in connection with Easter, a festival celebrating the coming of spring!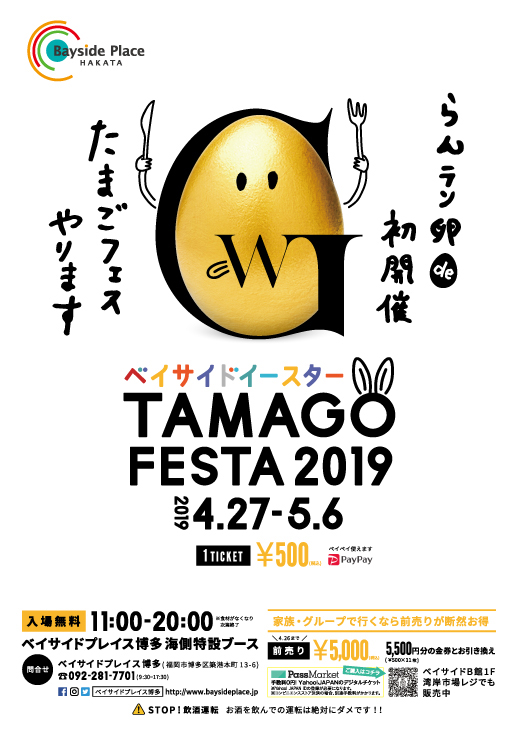 To enliven the ten days of "Golden Week (a long holiday in Japan)," an egg event in connection with Easter will be held at "Bayside Place HAKATA" for the first time! Egg dishes and craft beers from around the world will gather in great numbers, an egg hunt wherein participants look for colourful eggs, workshop making handicrafts, and so on... There will be a range of attractions for people to enjoy!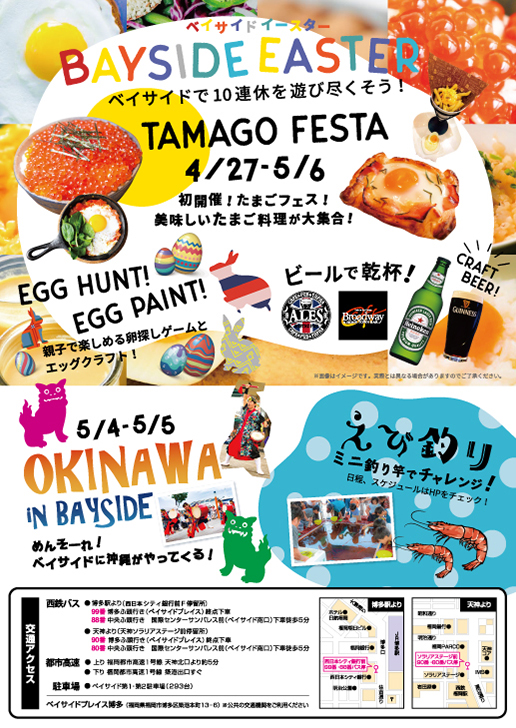 The event will use a ticket system (each worth 500 yen) to buy food and drinks, etc. There are bargain tickets can be bought beforehand online, so if you're planning to go, check it out! If you are around, how about having your fill of eating, drinking, and making "eggs"? (Editorial Dept.: nika)
External Links