The popular idol group "HKT48" have been appointed to help front a car tax campaign! Three members of the group visited Fukuoka Prefectural Governor Hiroshi Ogawa!

A special event will take place in Fukuoka City on May 23rd as part of this road campaign!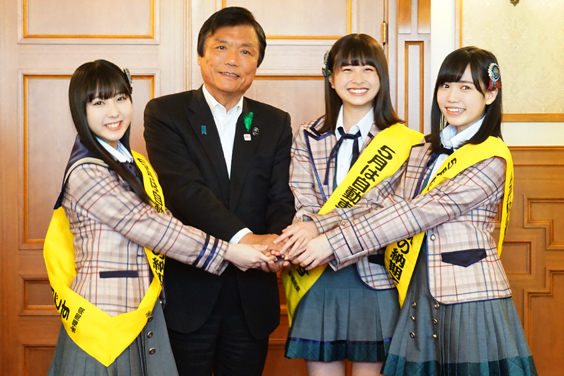 The popular idol group "HKT48" have been designated as characters in a motor vehicle tax campaign! Miku Tanaka (far left), Hana Matsuoka (second from right), and Hirona Unjo (far right) from HKT48 paid a courtesy call to Fukuoka Prefectural Governor Hiroshi Ogawa on Wednesday 8th May. They announced that the end of May is the deadline for residents to make motor vehicle tax payments!
Tanaka spoke to Governor Ogawa and revealed that "A total of 80.7% of payments were made on time last year. That's the highest percentage ever recorded."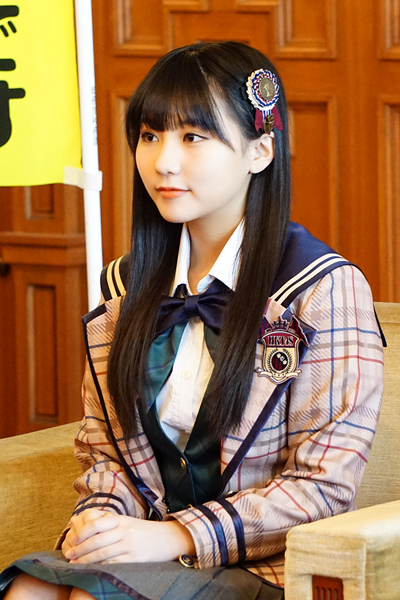 HKT48 田中美久 (Miku Tanaka, Nickname: Mikurin)
Matsuoka has a big smile on her face when she said, "Taxes support people's lives. I will do my best to help ensure that everyone pays their taxes on time!"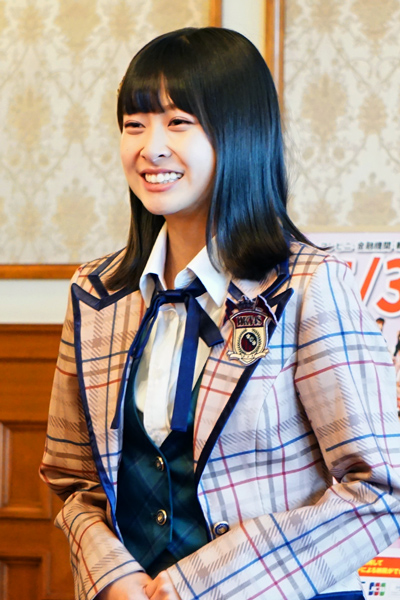 HKT48 松岡はな (Hana Matsuoka, Nickname: Hana-chan)
Unjo explained the situation with a great deal of enthusiasm. She said, "I heard that not paying on time can waste a lot of money. Sending out reminders and warnings to people to pay their bills costs money. That is why I want to encourage people to pay their taxes on time."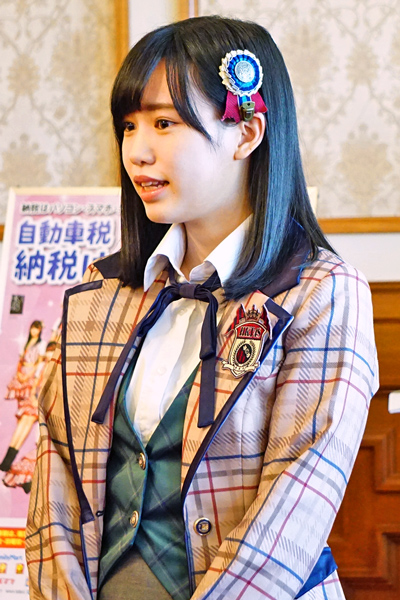 HKT48 運上弘菜 (Hirona Unjo, Nickname: Nappi)
Previously, HKT48 have appeared as characters for the same promotion from 2012 to 2014 and from 2016 to 2018. A new record for the percentage of payments made on time has been set for nine consecutive years. Governor Ogawa expressed his gratitude to the popular idol group for their efforts. He said, "This achievement has been possible thanks to the help of these kinds of promotions."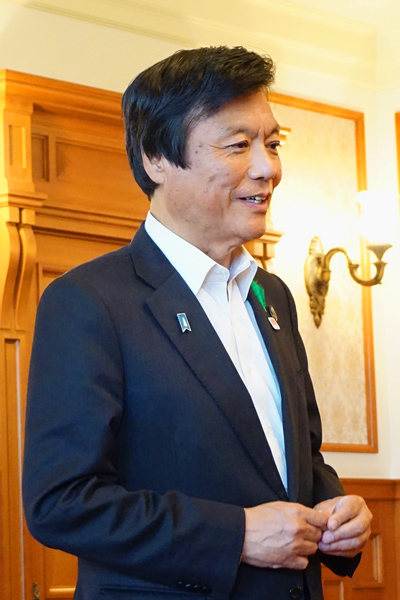 Fukuoka Prefecture Governor Hiroshi Ogawa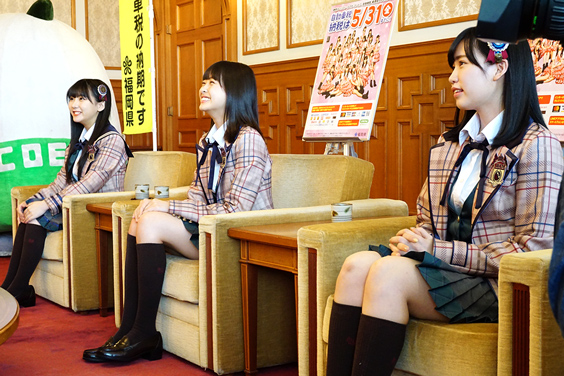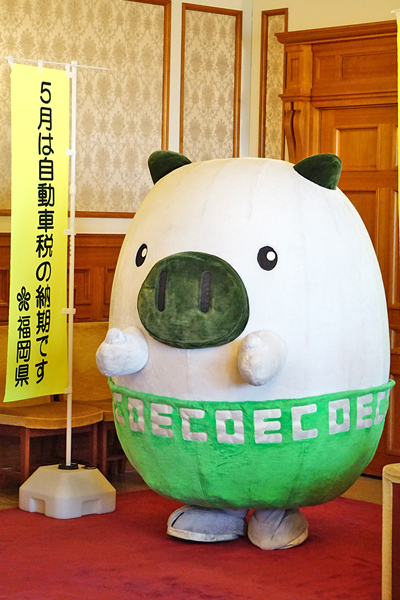 Fukuoka Prefecture's mascot character "ECOTON" was there to lend some extra support!
The three HKT48 members who stopped by the Fukuoka Prefectural Office are scheduled to make an appearance in Lion Hiroba, Tenjin, Fukuoka on the evening of the 23rd July alongside Governor Ogawa. The event forms part of the wider campaign, which aims to remind the public that the deadline to pay their motor vehicle tax is just round the corner. Stop by if you have time! And don't forget to pay your tax on time! (Editorial Dept.: Text by nika / Photos by Gon)
Related Articles
External Links