The Special Exhibition, "花あふれるふくおか" (lit.: Flowerful Fukuoka) starts from Monday 20 May at the Fukuoka Prefectural Office! Plenty of workshops that you will want to participate in!

Enjoy weekly-changing exhibitions and workshops!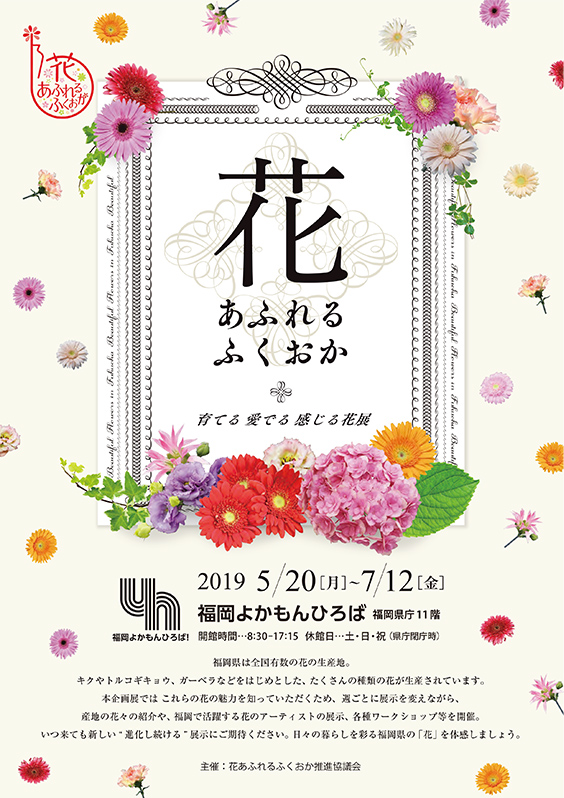 Starting with chrysanthemums, tulip gentians, gerbera, and so on, many types of flowers are cultivated in Fukuoka. In fact, it is one of the largest production area of many flowers in Japan! And therefore, the "花あふれるふくおか ~育てる 愛でる 感じる花展~" (lit.: "Flowerful Fukuoka - Grow, Love, Feel Flower Exhibition-" will be running from Monday 20 May at Fukuoka Yokamon Hiroba on the 11th floor of the Fukuoka Prefectural Office, introducing the charms of Fukuoka's flowers. Introductions to various flowers, succulent plants etc. that are grown in every part of the prefecture, as well as artworks, starting with chalkboard art, with a flower theme, will appear in various form of displays until Friday 12 July!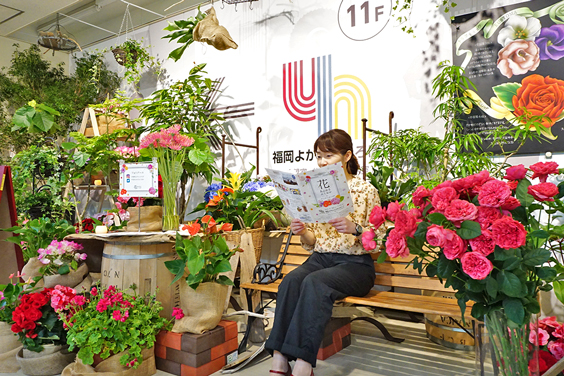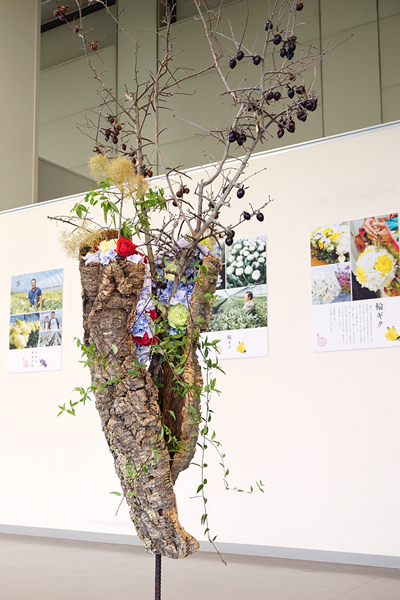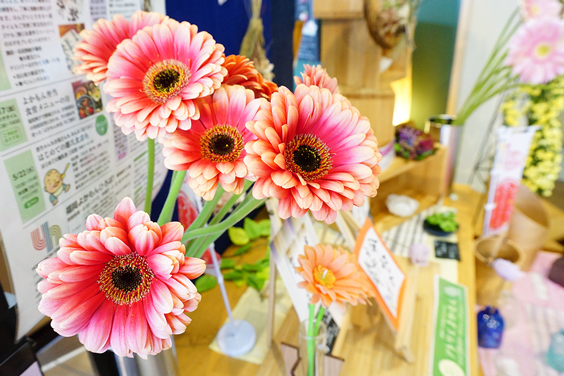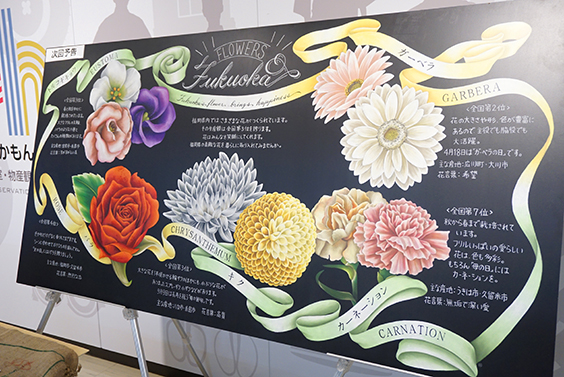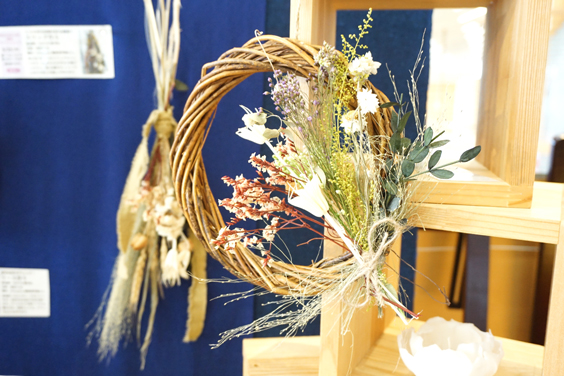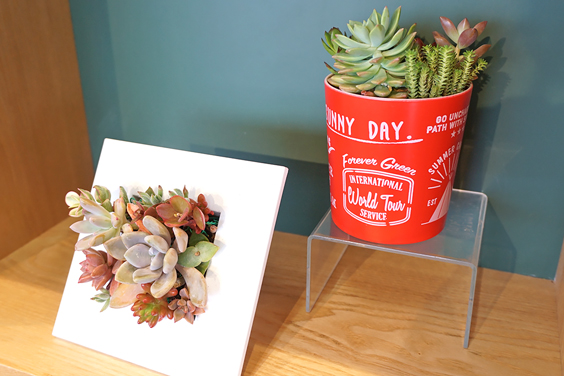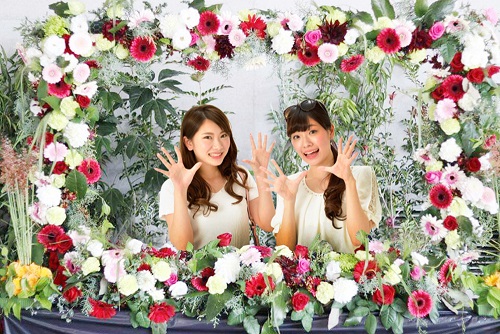 From Fri 3 to Fri 7 June, a photogenic 'flowers photo booth' will also make an appearance!
You can't miss the various workshops that will run in conjunction with the exhibition. From stuffing dried flowers into vases and watering them with oil, in order to make stylish herbariums, to hands-on experience of the traditional Japanese art of ikebana, it's the best opportunity to experience for oneself the "flower" that decorates our daily lives. There is a limit on the participants for the workshops, so be sure to reserve a space! (>> For more information about the event & workshop, please click
HERE
!) (Editorial Dept.: nika).
●Workshops running from June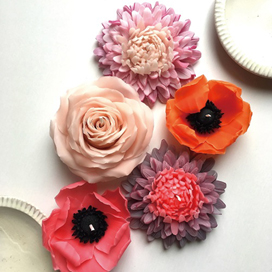 Let's make art using beeswax petals!
Date and time: Fri 7 June 13:00-15:00
Participation fee: Free (*Workshop will end when supplies for artwork run out)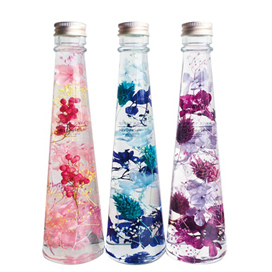 Let's make a "herbarium"
Date and time: Monday 3 June (10:30-11:30, 13:00-14:00, 14:00~15:00)
Capacity: 6 per session
Participation fee: 500 yen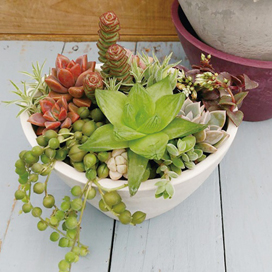 Cultivating succulent plants
Date and time: Wed. 5 June (10:30-11:30, 13:00-14:00, 14:00-15:00)
Capacity: 6 per session
Participation fee: 1,000 yen
Making accessories out of stained glass
Date and time: Thu. 13 June (10:30-12:00, 13:00-14:30)
Capacity: 5 per session
Participation fee: 1,500 yen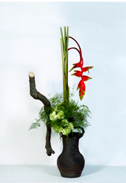 草月流 (Sogetsu-ryū) Beginners' Ikebana
Date and time: Wed. 19 June (11:00-12:00, 13:30-14:30) 
Capacity: 5 per session
Participation fee: 1,500 yen
Related Articles
External Link